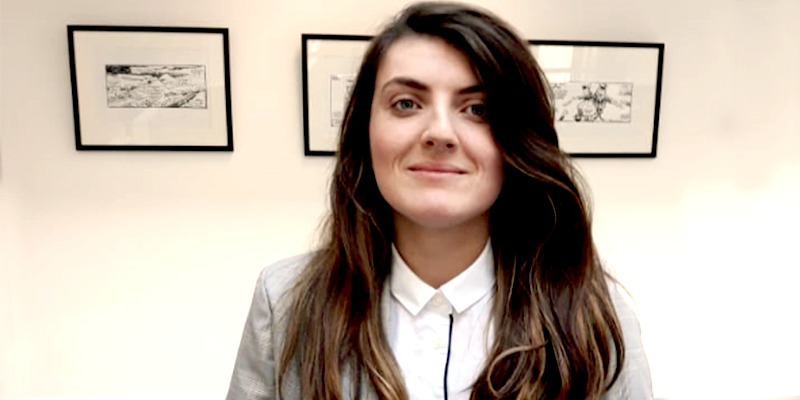 Coming from an agricultural background, Fiona O'Rourke is passionate about investigating the pressing issues facing rural Ireland, particularly those surrounding rural isolation and engagement.
As a final year undergrad student, Fiona explored how older people engaged with technology and demonstrated how training courses could act as a means of fostering social networks.
That research journey inspired Fiona to seek out a postgraduate programme that would enable her to pursue her passion.

As an undergrad, I wanted to look at how older people engaged with technology in a rural setting.

I started by asking the residents of the nursing home if they would be interested in accessing technology. I then began to look at what training was available.

What I found was that while older people could access training in urban centres, there was little or no support available in rural Limerick.

Apart from denying older people support, it was also inhibiting their ability to engage in community based learning initiatives that enhance social and local networks.

The research project encouraged me to look for a postgrad programme that would allow me delve a little deeper into the rural engagement space.

Fiona didn't have to look far. After reaching out to Dr Olive McCarthy, she began to finalise her application to enrol in the MSc in Co-operatives, Agri-Food and Sustainable Development at Cork University Business School, University College Cork.
The programme didn't just align with Fiona's academic interests, it provided her with the space to develop skills through an immersive work placement module that allows students apply theory through practice.

When I first began looking into the course, I was struck by the amount of connections it has with the co-operative sector.

Throughout the year, some amazing guest speakers offered their insights into how co-operatives operate.

In the second semester we visited farms, eco villages and sustainable communities to understand how co-ops have put theory into practice.

As part of my placement, I have to write up an engagement plan on how to get young farmers engaged in the agricultural cooperatives.

It's a fascinating subject area thay also provides me with an opportunity to gain experience and develop professional networks.

For further information on the MSc in Co-operatives, Agri-Food and Sustainable Development, contact Dr Olive McCarthy.