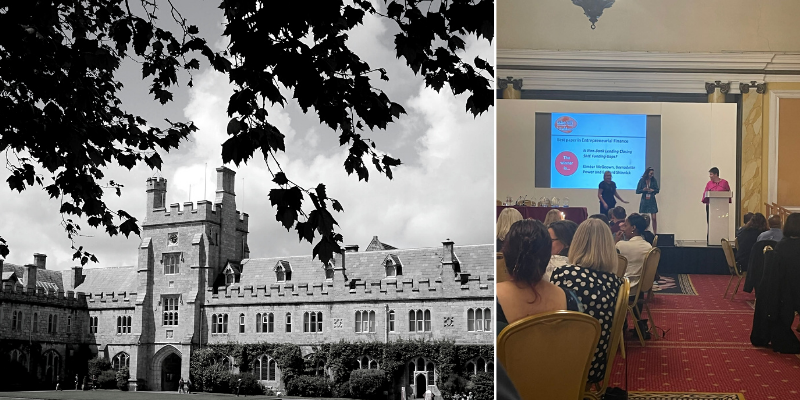 Eimear McGeown, Lecturer in Accounting and Finance, wins best paper at the Institute for Small Business and Entrepreneurship (ISBE) 2021 conference which was held in Cardiff in October 2021.
The paper, titled "Is Non-Bank Lending Closing SME Funding Gaps?" comes from work on her PhD on SME Non-Bank Debt Finance, under the supervision of Dr Bernadette Power and Prof. Edward Shinnick, University College Cork
Using primary data gathered in face-to-face interviews with 40 non-bank lenders this paper set out how non-bank lending is reducing the funding gap experienced by SME firms in Ireland. These findings have policy implications for funding very small and young firms, particularly in light of the reduced bank branch network and the associated liquidity concerns experienced by firms after COVID-19, particularly as funding supports are withdrawn.