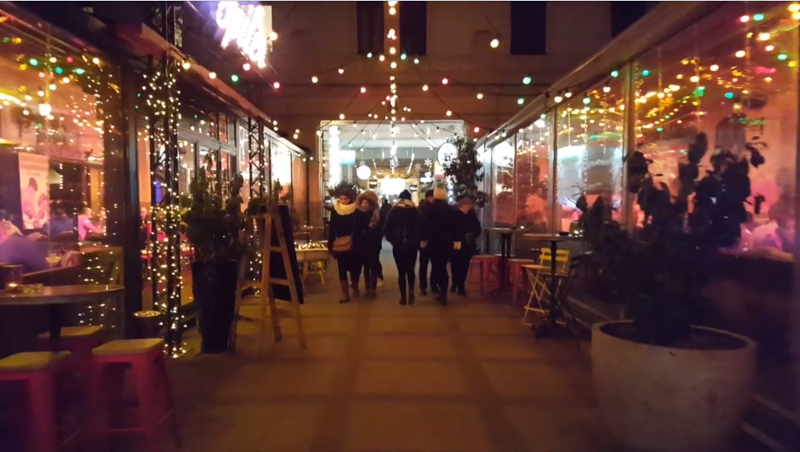 Established in 2008, the Entrepreneurial and Social Society has prided itself on being an interdisciplinary student society whose membership extends beyond CUBS.
Although the E&S Society might have its origins in CUBS, in line with UCC's ambition to promote entrepreneurship throughout the university, the society places an emphasis on fostering the entrepreneurial mind-set across campus.
This determination is evident among the society's committee, which is chaired by Jennifer Chadwick, who happens to be a former pharmacy student.
In addition, throughout Fresher's Week, E&S society members established a presence in each of UCC's four colleges in order to attain new members.
As a means of promoting entrepreneurship during the academic year, the E&S Society hold numerous workshops, where students can learn from experienced entrepreneurs.
However, E&S events are not confined to the UCC campus. In conjunction with Republic of Work, Bank of Ireland and the Commerce Society, the E&S society held a Startup Weekend in the innovation hub that is Republic of Work.
The Startup Weekend saw some of Ireland's leading entrepreneurs share their experiences with participants, who travelled from throughout the country to attend.
Indeed, the E&S society's ambition and determination to stage the event at an off-campus location was rewarded, after they tripled their attendance to over 100 people.
The society also managed to attract an older demographic, with Dave Calnan (Vice Chair) pointing out that the average age of attendees increasing from 22 to 28.
Both Chadwick and Calnan see the society as offering students a place in which they can develop a business idea before they approach either the Blackstone Launchpad or Ignite.
As such, the E&S Society is an important stepping stone for students who see entrepreneurship as a future career path.
Apart from acting as an important conduit for potential entrepreneurs, the E&S Society also enjoy themselves by organising some of the biggest and most entertaining events on campus.
The E&S society were also one of the key contributors to the annual CUBS Conference - a student-focused conference organised by students. Along with the Accounting and Finance Society, Business Information Systems Society, Commerce Society and Foodies Society, the E&S society will be involved with 2019 event, with over 900 delegates expected to attend on March 13th.
Last year not only saw members of the society take an winter break in Budapest, but also hold an iron stomach event that drew 1,000 onlookers and a fake wedding which sold out during rag week