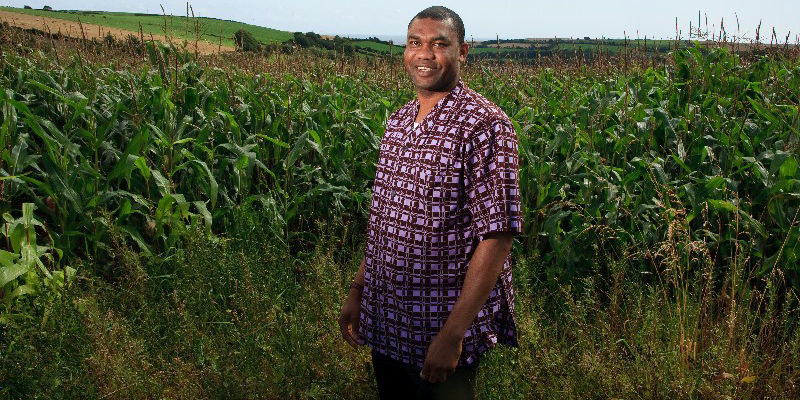 Dr Stephen Onakuse has been elected President of the European Alliance on Agriculture knowledge for Development (Agrinatura).
Due to commence his tenure on 21 May 2021, Dr Onakuse brings a wealth of knowledge and an array of experience to the role.
An expert in agricultural food systems, Dr Onakuse leads the Agris Mundus MSc in Agriculture for Sustainable Development at Cork University Business School and is the Principal Investigator on an Environmental Protection Agency (EPA) project focussing on sustainable production and consumption.
He is also the PI on a European Union DeSIRA funded project titled Climate Smart Agriculture Research and Innovation Support for Dairy Value Chains in Eritrea.
As a co-principal investigator, Dr Onakuse has also been involved in the European Union's Agris Mundus and Agtrain Erasmus Joint Doctoral Programme (EMJD) projects and has also worked at the interface between livelihood and sustainability, looking specifically at the commercialisation of smallholders and organic certification.
A regular media contributor, Dr Onakuse has also offered his thoughts on issues pertaining to sustainability and social equality in the public sphere.
As President of Agrinatura, Dr Onakuse will lead an organisation comprising of 35 different research institutions and universities from 16 European countries – of which University College Cork is a member.
As a major European research organisation, Agrinatura aims to contribute to the development and dissemination of knowledge to tackle poverty, promote economic growth and enhance food security.
Named after an Irish Priest who worked in his community, Dr Onakuse first came to Cork 20 years ago to pursue a PhD in Food Business and Development at UCC after completing an MSc in Environmental Biology at the University of Ibadan in his native Nigeria.
Dr Onakuse is also a board member of the non-profit organisation, Gorta, which works to end poverty and hunger in rural Africa.