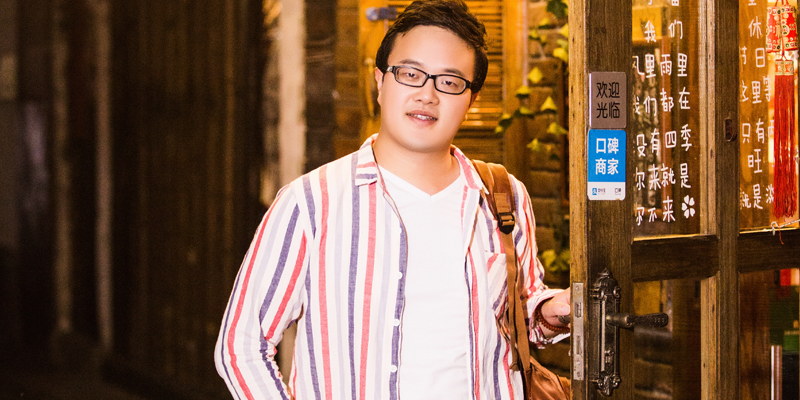 Dr Sheng Zhu, a recent graduate of the Financial Economics PhD programme at the Department of Economics, Cork University Business School, has been selected to speak at the 7th Lindau Nobel Laureate Meetings on Economic Sciences.
Designed to foster the exchange of ideas between different generations, cultures, and disciplines, every year between 30-40 Nobel Laureates convene in Lindau to meet the next generation of leading researchers from all over the world.
Dr Zhu was invited to take part in the prestigious meeting after making an application to the Irish Research Council with the help of Professor Niall O'Sullivan, Dr Ella Kavanagh, Dr Sean Lucey.
An expert in monetary policy, assets pricing and fund performance, Dr Zhu will travel to Germany in the summer of 2021 to speak with leading figures in the field at a time when there is a great deal of fluctuation in financial markets.
The market is changing so much that my ideas continue to change and adapt. Things are really complex at the moment.

I think it's really important for policy makers and central banks to respond. Almost every asset manager I speak with is wondering if the security on their holdings are fairly priced or if they need to be adjusted.

All these things challenge my thinking. For me, It's really interesting.
Now working with The Asset Management Exchange (Ireland) Limited, Sheng monitors potential fund management risks and reviews information from Fund Administrator, Portfolio Managers and other key delegates.
Give the dynamic nature of his role, the onset of Covid-19 and the subsequent lockdown measures introduced across the globe created new and unforeseen challenges for Sheng and his colleagues.
Nevertheless, Sheng continues to undertake high quality research alongside colleagues at CUBS, Cass Business School and Strathclyde Business School.
I'm delighted with my role at The Asset Management Exchange. In fact, they were one of the companies that I targeted before leaving CUBS.

I'm still really interested in research. I continue to work with my PhD supervisors and with colleagues in the UK on research papers. I want to be able to publish at least one research article per year.

Because things can change so fast, it's really interesting to engage in the practical and academic parts of the industry at the same time.
Although the 7th Lindau Meeting on Economic Sciences was scheduled to take place this summer, the event has been postponed until next year, providing Dr Zhu with a great amount of time to fully consider the impact of the pandemic and monetary response to it.