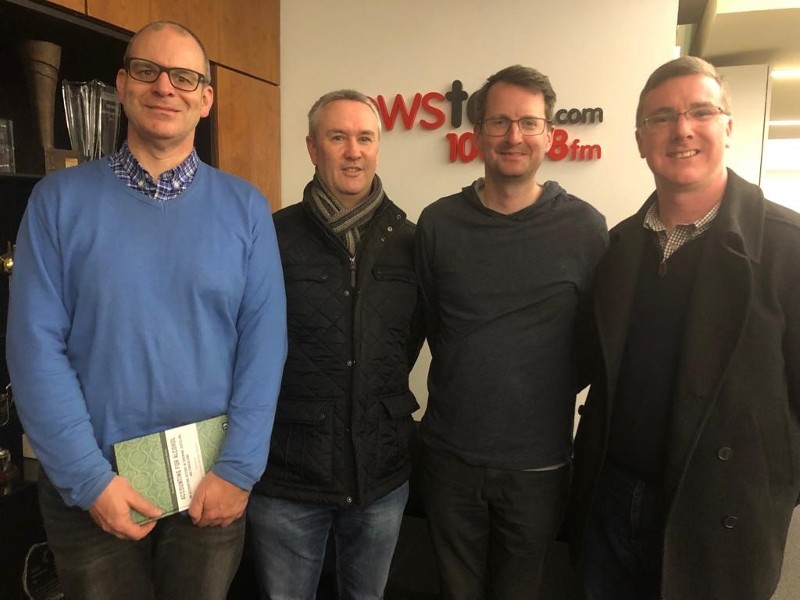 Dr. Peter Cleary, a Senior Lecturer in Accounting at Cork University Business School (CUBS) was recently interviewed on Newstalk's "Talking History" radio programme to discuss a chapter he wrote called, "Accounting at the Watercourse Distillery" which is published in the book, "Accounting for Alcohol – An Accounting History of Brewing, Distilling and Viniculture". This book is edited by Martin Quinn and Joao Oliveira and is published by Routledge. Using accounting records from the alcoholic beverages sector, this book reveals a series of interesting and unique insights into the historical development of the production of alcoholic drinks.
The book focuses on the three primary areas of the alcohol industry – brewing, distilling and viniculture. Through a series of essays, it highlights similarities and differences that exist in the sector, whilst also demonstrating its societal impact. Contributors to the book are from a broad range of international locations, including five European countries, Japan, Mexico and Russia, and each demonstrates how accounting developed over time in their particular setting. Other examples of chapters included in the book are; "Accounting for vodka in Russia" and "What shall we do with the drunken sailor? Accounting and controls for alcohol in the Royal Navy in the time of Nelson".
The book explores multiple aspects of accounting within the alcoholic beverage sector, including; internal control, earnings management, competition and regulatory aspects. This novel insight into breweries, wineries, spirit distillers, vineyards and other related organizations provides a unique historic perspective of accounting systems, techniques and practices.
Listen the the full interview here.