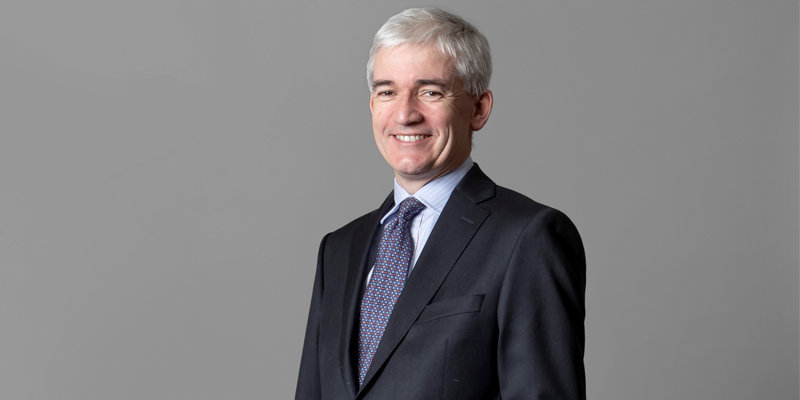 Dermot Crowley, Deputy Chief Executive of the Dalata Hotel Group, will describe how Ireland's hospitality industry can rapidly recover from the impact of COVID-19 in an online discussion with Professor Thia Hennessy, Dean of Cork University Business School.
The event, which takes place between 4-5pm on Monday, 9 November, will see Mr Crowley speak about the challenges faced by the hotel industry in recent months, before casting an optimistic eye toward a post pandemic world.
Mr Crowley's confidence is reflected in the ambition of the Dalata Hotel Group, which is beginning to position itself to respond to the opportunities that are quickly becoming apparent to its management team.
Established in 2007, the Dalata Hotel Group has grown to become Ireland's largest and the UK's fastest growing hotel operator, comprising of 44 hotels across both countries. The company also has 13 hotels in construction or redevelopment, which will add 3,300 bedrooms to its substantial portfolio.
The hotel group's optimism is grounded in their belief that Ireland's tourist and hospitality industry is in a very strong position to rebound once a vaccine becomes widely distributed.
As such, by drawing on some of the lessons that were harshly learned in the aftermath of the financial crisis, the conversation between Mr Crowley and Professor Hennessy promises to put much of what has occurred during 2020 into perspective.
"Although the current crisis will subside once a vaccine becomes widely available, the way in which we do business may have changed forever.

This presents business leaders, not least in the hospitality sector, with short-term challenges, but also long-term opportunities.

I look forward to discussing the future of business with Dermot Crowley and discovering what makes him so confident about the future." – Professor Thia Hennessy.
Speaking as someone who graduated during the late 1980s, Mr Crowley will also describe how he embarked on a career during a time of great uncertainty to explain why graduates should remain confident about securing leading roles.
Professor Hennessy will also use the opportunity to update alumni on the latest developments from the Business School and describe how staff and students have been adjusting to the challenges posed by the pandemic.
Attendees will have the opportunity to pose questions to Mr Crowley and to connect in virtual breakout rooms with fellow alumni following the event.
Make sure to resister to hear one of CUBS' most distinguished alumni describe how the hospitality sector can make a swift recovery following the pandemic.