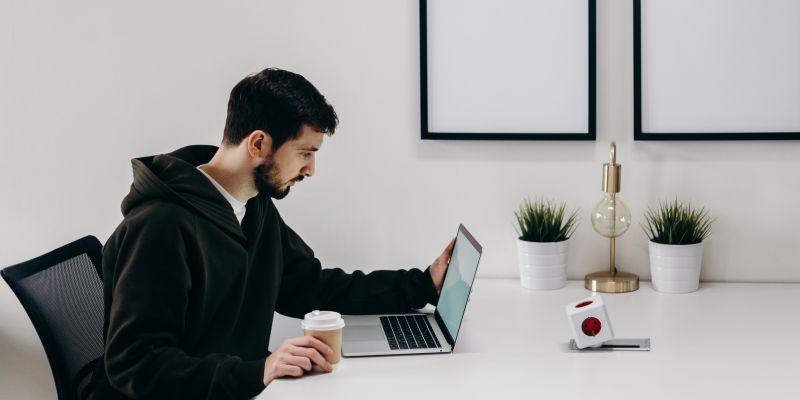 Despite the unexpected challenges faced by students and staff from across Cork University Business School since the beginning of the new academic year, everyone involved with CUBS has responded with stoicism, empathy and enthusiasm.
In November, as part of the Movember fundraising campaign, students from two different postgraduate programmes collaborated on a fundraising drive that raised over €4,000 for The Irish Cancer Society and mental health services in Ireland.
The efforts of the students from the MSc. Marketing and Management and MSc. Management Information and Managerial Accounting Systems were made all the more impressive as they were unable to conduct any on campus activity.
Despite not having ever met his classmates in person, Darragh O'Reilly and his colleagues developed and rolled out an online fundraising campaign, demonstrating both ingenuity and solidarity in difficult circumstances.
The variety of events staged by the various clubs and societies linked with the Business School has further demonstrated the ability of students to reach out and help each other.
Since the beginning of term, societies such as the UCC Commerce Society and the UCC Accounting and Finance Society, have been making efforts to welcome new members through virtual quiz nights, give-aways and talks.
The growth of the UCC Consulting Society, formed at the beginning of the academic year, is testament to the endeavour of students who refuse to be discouraged by limitations imposed by the pandemic.
The performance of the students working alongside the CUBS media team is indicative of their eagerness to engage in activities beyond the classroom.
Tasked with developing strategies, content and campaign management, they plan to highlight the diverse nature of the Business School in the coming months.
The new semester will also provide the opportunity for students from across the Business School to bring what they have learned to life through the CUBS Business Idea Challenge and a new KPMG scholarship.