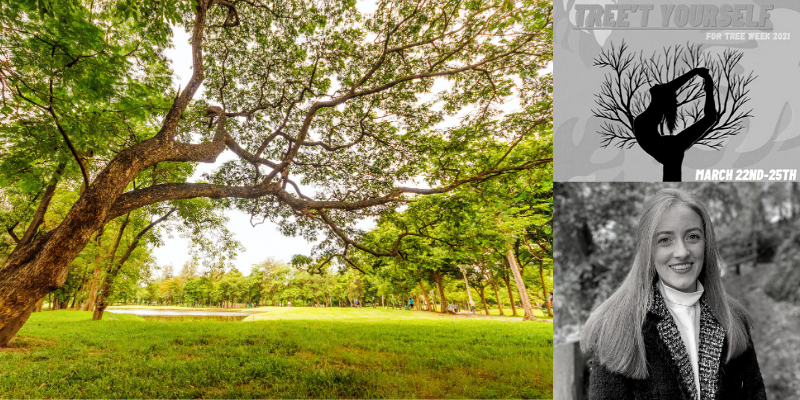 UCC Dance hope to raise €1000 to plant 500 native trees as part of Tree Week 2021. Working in collaboration with the East Coast Tree Project, the fundraising campaign, titled "TREE't Yourself", will begin on March 22nd to coincide with the Tree Council of Ireland's flagship annual event.
Sarah Bryant, a third year BSc. International Development student and a Climate Ambassador with An Taisce, is the driving force behind the campaign.
Influenced by what she has learned as part of the programme, Sarah wanted to find a way to combine her love of dance with her passion for environmental sustainability.
"UCC Dance may be unlikely partners in an environmental campaign… but I think when you simplify it down to what it is, a club is just a collective of people, and people really couldn't have a deeper connection to the environment"
Working with likeminded people who share a passion for the environment within UCC Dance, Sarah formed a sub-committee to develop a timetable of events to explore topics around our transition to a sustainable diet, nature and wellbeing, slow fashion and sustainable business.
"we have those four topics and we're trying to create an open discussion around them… understanding and learning how to be kind to yourself, your body and the planet, at the same time"
The full timetable of events was developed by the whole committee and is available on UCC Dance's social media accounts. All students are encouraged to get involved.
The money raised will help the East Coast Tree project to plant native trees that will absorb CO2 emissions and promote biodiversity.
To help UCC Dance raise €1000 to plant 500 native trees initiative visit their GoFundMe page.