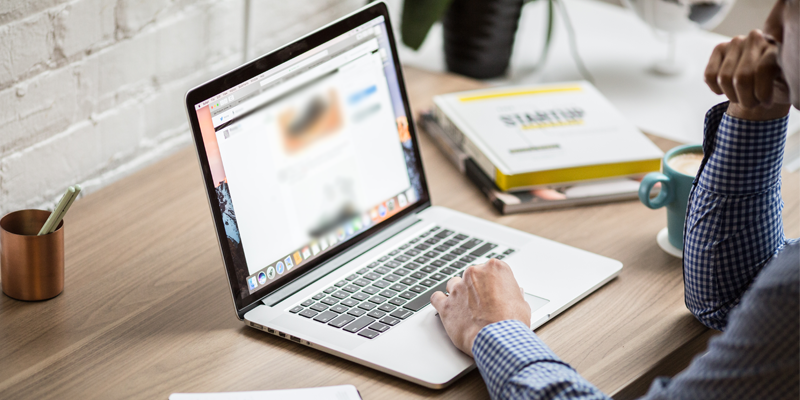 Faculty and staff at Cork University Business School have been working hard to support students in the face of the ongoing challenges posed by COVID-19. Across the Business School, a particular emphasis has been placed on addressing the specific challenges faced by postgraduate researchers.  
As part of that effort, Professor Stavroula Leka and Dr Sean Lucey are hosting an online seminar series in collaboration with the CUBS Postgraduate Research Committee, which seeks to offer advice to postgraduate researchers amid the pandemic.   
The first seminar in the series was facilitated by Karen Mortell, Graduate Studies Office, who offered advice on wellness and coping with stress. Hosted earlier this summer, the seminar suggested various ways of coping with the academic workload and the added pressure of undertaking research during the COVID-19 pandemic. 
The second seminar was hosted by Dr Seán Lucey, College of Business and Law Research Manager, in September, and detailed a variety of funding opportunities available to early career and postdoctoral researchers.  
On 14 October, Professor Stavroula Leka, Director of Postgraduate Research at CUBS, led the third seminar in the series. Titled, 'Understanding Economic and Social Impact of your Research', the seminar provided postgraduate students with a clear understanding of how to achieve maximum impact of their research. 
The seminar series complemented the CUBS Postgraduate Research Symposium, which also took place during the summer. The online event celebrated the work being undertaken by CUBS postgraduate researchers by providing them with the opportunity to present their work to expert faculty. 
The research symposium and seminar series reflect the Business School's ambition to promote postgraduate research. A facet highlighted following the creation of two new PhD Scholarship programmes; an employment-based PhD scheme that will see two full-time professionals engage in research that will have significant real-world impact, and a PhD Scholarship scheme, which has so far awarded three doctoral students following a generous philanthropic donation. 
As CUBS welcomes more postgraduate researchers, developed support structures are becoming increasingly important. As such, these various initiatives demonstrate how CUBS offers holistic support to students, even during the disruptive atmosphere of the last number of months.