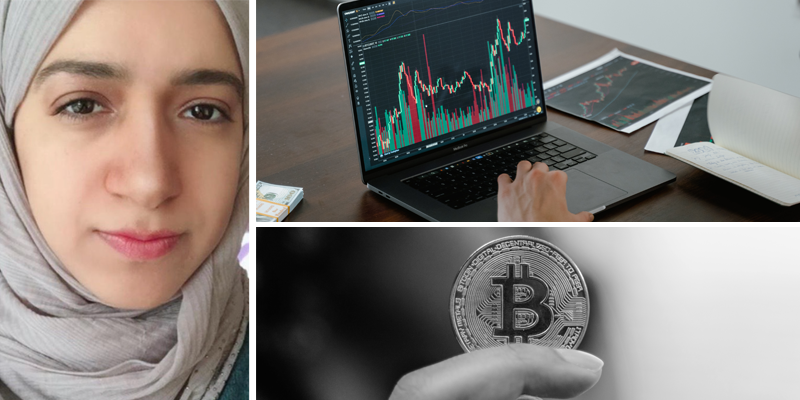 Student Background
My name is Zainab Alshabeeb and I'm a third year Ph.D. researcher studying blockchain technology in SMEs at Cork University Business School.
I'm originally from Saudi Arabia, where I completed my bachelor's degree at Prince Mohammad Bin Fahd University before travelling to the United States to undertake a Master's in management information systems at Western Oregon University.
Before coming to UCC, I worked as an accountant, a research analyst and helped out as a volunteer in a number of different organisations.
You can find out a little more about me on my LinkedIn profile.
Why did you choose to pursue a PhD in BIS at Cork University Business School?
I chose the BIS PhD programme at CUBS because it allows students to gain an in-depth appreciation of information systems.
As a student, you are empowered to find a research gap in literature within the IS field and provided with the space to discuss cutting edge research with expert faculty and students.
That kind of learning experience gives you the confidence and ability to communicate information systems in an accessible way, which is a soft skill that employers seek.
What made you decide to come to BIS at Cork University Business School?
Fortunately, the government of Saudi Arabia provided me with a scholarship to study abroad. To maximise the opportunity granted to me, I wanted to study in a globally ranked university.
That's what alerted me to CUBS and UCC, which is ranked among the top 50 universities in Europe and number one in Ireland according to the Times Higher Education Europe Teaching Rankings.
I quickly learned that the specialisms offered by CUBS aligned with my own academic expertise and that the application process was easy to navigate.
The curriculum also spoke to me, which provides students with engaging learning and developmental experiences.
For example, I have begun the process of building an extensive professional network by attending numerous events, including the UKAIS conference, Blockchain Ireland week and the Women in Tech festival.
I have also gained an insight into what it's like to work in academia by attending a number of postgraduate research workshops, like Dr Hugh Kearns' symposium on publishing for Ph.D. students and early career academics.
What advice would you give to others?
Enjoy the programme and the journey that you're on. Although it can be challenging at times, don't stress too much about it because there is always somebody willing to offer you help and advice at UCC.
Take pride in your work and be prepared to be patient. As a Ph.D. student, you might have to work on numerous drafts of a paper before it is accepted by a journal or conference organiser.
Finally, remember that the Ph.D. process is a marathon, so it is really important to strike a balance between your work and your personal life.
How do you think a PhD from BIS at Cork University Business School will shape your future career?
I feel that I am at the beginning of an exciting academic career that will allow me to work between research and industry.
I can see a lot of job opportunities related to my own field of research which is hugely encouraging as I take my first steps beyond CUBS.