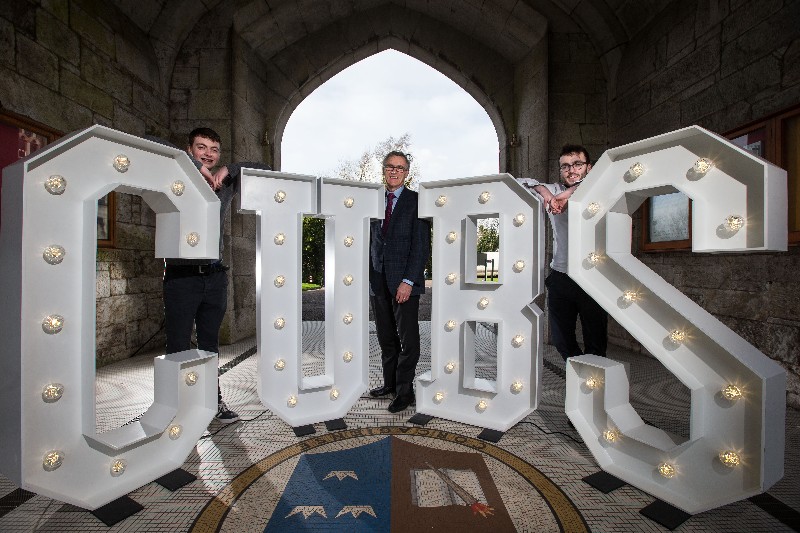 Up to 900 delegates are expected to attend the inaugural Cork University Business School (CUBS) Conference, 'Shaping Ireland's Future', on Monday, March 6th in Cork Opera House. The conference will feature leading international experts from the spheres of finance, business, technology and politics who will speak on a diverse range of topics.

It will be Ireland's largest student led, student-focused conference and is organised by students in Cork University Business School's Accounting and Finance Society, Business Information Systems Society, Commerce Society, and Entrepreneurship and Social Society at UCC.

Open to both students and the business community, delegates at the at the day-long event will hear from speakers including Marissa Carter (Award-winning Creator of Cocoa Brown); Willie Slattery (Executive Vice President of State Street Corporation); Jim Norris (Managing Director of Vanguard International); Joe Guinan (Founder of Advantage Futures, Chicago); Eugene O'Callaghan (Director of the Ireland Strategic Investment Fund); Colm Lyon (Founder and CEO of Realex Payments and Fire Financial Services); and Chris Kennedy (CTO and founder of Trustev). The conference will also feature younger entrepreneurs making waves in their specialist areas, including 18 year old Leaving Cert student Harry McCann, founder of Kid Tech/ Digital Youth Council; and 18 year old Conor O'Flaherty, Founder and CEO of Pursue, an influencer management agency that works with video platforms delivering bespoke experiences and opportunities for influencers and brands alike.
For more information on the event click here