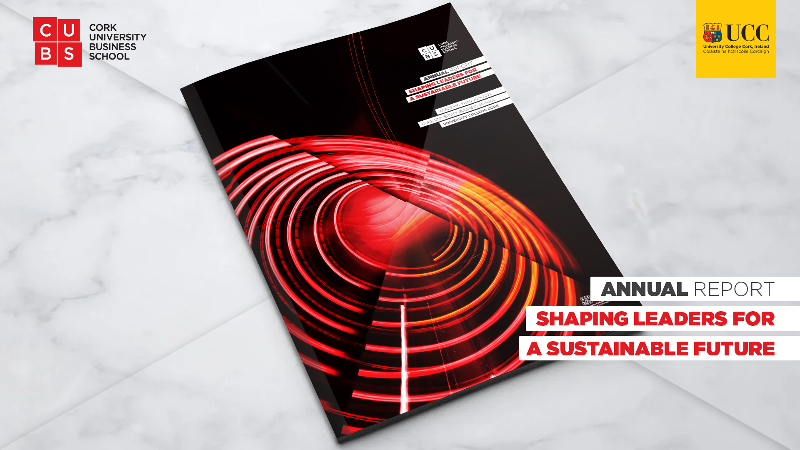 The Cork University Business School annual report for 2022 has been released.
This report was launched on January 24th in The Hub on UCC Campus to an audience of students, staff and corporate partners. Professor Thomas Lawton presented the report to the audience, while Mark O' Connor of Fexco, a UCC Alumnus, gave his personal insights of CUBS over the last year.
We are delighted to share some of our successes during the 2021/2022 academic year with all our stakeholders. These include some of the achievements of our talented student body, our exceptional staff and the recognition of CUBS as a whole through accreditation and the growing range of courses developed in response to the needs of the business environment.
While the world has continued to experience uncertainty and volatility, with climate change at the fore, our role as educators and researchers is as critical as ever in nurturing graduates and shaping leaders that can adapt to changing environments and deliver organisational and societal change. This report reinforces our desire to become Ireland's leading hub for sustainable business education now and into the future as we plan our new stand-alone Business School planned in the heart of Cork's financial district. The University's aim is to provide a building that delivers on zero or near zero carbon construction and operation that matches our world-class business education, initially accommodating 4,500 students and 225 staff.
While this annual report celebrates our achievements over the last year, we hope you will join us in looking to the future and forging the relationships and collaborations that will strengthen us all.
The report is available here for your enjoyment.