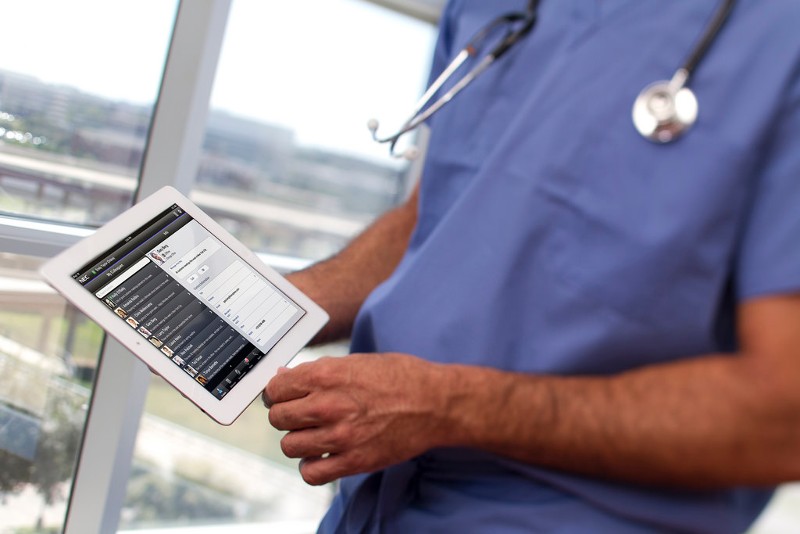 Digital health technologies are becoming increasingly prevalent among patients, caregivers and healthcare professionals.
Today, many of us use mobile health apps to monitor our personal fitness and nutrition, healthcare professionals use Electronic Health Records to manage patient data, while electronic health solutions support clinician decision making.
Such technology has become embedded in the delivery of healthcare services due to its ability to provide sophisticated data analysis and decision support to healthcare professionals.
However, it has also created a fundamental challenge in the area around data, data volume, data quality, data timeliness, data security and privacy. Finding the balance between data security and accessibility in the health care sector is a challenge to this digital transformation opportunity.
The provision of self-service technologies and the increased flow of health data between stakeholders in the complex healthcare ecosystem has heightened the vulnerability of breaches in data security. This vulnerability was evident with the recent global Ransomware virus that caused havoc in the UK and Irish healthcare systems.
In spite of this, empowering patients and others to collect, analyse, transfer and create new knowledge around individual and population health data is a significant opportunity.
There is little doubt that this digital health journey is well underway. Healthcare organisations need to pursue a digital health strategy that enables them to select, design and implement systems that fulfil well-defined objectives directly relating to improved patient outcomes and better quality patient care.
To achieve this, there is an urgent need nationally and internationally to create, develop and support a new breed of professionals in the health/healthcare domain who are appropriately skilled to proactively engage in digital health.
To address this gap, a new executive education programme, MSc Digital Health in University College Cork, was developed and launched in September 2017.
This programme combines teaching and innovative research from Cork University Business School, in collaboration with the School of Medicine and Health at UCC, providing students with the opportunity to develop highly sought after skills.
The MSc Digital Health will provide business and healthcare professionals with the knowledge and skills necessary to plan, design, implement and manage leading edge health technology while remaining cognisant of the ethical, security and data protection implications arising from such scenarios.
The course provides participants with a critical understanding of how technologies are used to improve create efficiencies in health/healthcare settings and positively influence patient care and patient health outcomes.
This is a new programme with internationally recognised faculty at the forefront of digital health/health information systems research. Students will study modules on Fundamentals of Digital Health; Decision Support and Data Analytics for Health; Healthcare Economics; Seminars in Healthcare Information Systems; Ethical and Evidence Based Health Data; Clinical Trials and Data Management.
As part of this experience, students will act as a business consultant, mentored by industry experts, to create an innovative health information systems solution or digital health focussed dissertation addressing a real business need or opportunity in a setting of their choice.
Expert guest speakers from business and health/clinical settings contribute to the syllabus and students will benefit from strong healthcare links with both internal and external partners.
If you would like to learn more about the MSc Digital Health please contact one of the programme directors visit the programme webpage.