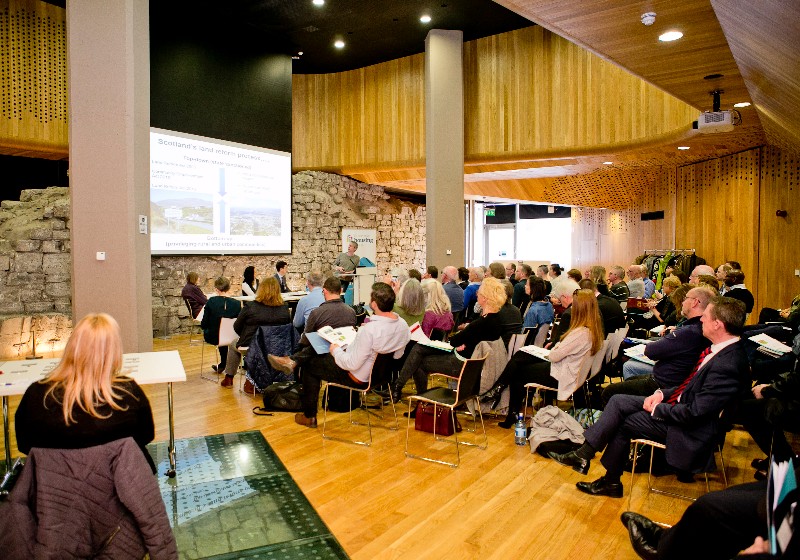 This week in Dublin, Bridget Carroll, researcher for the Centre for Co-operative Studies at CUBS, organised a day-long seminar with the Society of Co-operative Studies & Co-operative Housing Ireland.
Over 80 people attended the seminar at the Wood Quay venue in Dublin on Tuesday, 4 April 2017.
"Community-led housing - Making it happen" seminar, brought together groups from across Ireland who are meeting their own housing needs through direct development. Speakers from Community Land Scotland and the UK federation of housing co-operatives spoke about some of the ways that communities there have succeeded in delivering new affordable housing projects. A wide range of innovative Irish projects were represented; projects including community land trusts, co-housing groups, and housing co-ops. Groups are delivering projects in urban and rural locations and for a wide mix of needs including housing for older people and integrated housing for people with disabilities.
"Around the world there's an explosion of interest in new forms of housing supply. With today's event we're seeking to bring together the exciting range of groups that we're aware of in Ireland to develop a network that can push these projects on to the next stage in delivering their aims". Kieron Brennan, CEO of Co-operative Housing Ireland
While many households are turning to community led housing to meet affordability challenges, groups are also exploring innovative ways of living including environmentally sustainable development and more socially integrated communities.
The seminar, organised by Bridget Carroll, in conjunction with the Society of Co-operative Studies in Ireland (SCSI - a voluntary organisation which aims to promote education and research about co-operativHousines) and Co-operative Housing Ireland (the national organisation representing, promoting and developing co-operative housing in Ireland)
We see collaborative housing as a potential area for significant growth in the current housing environment. We're encouraged by the range of groups at today's event that can play a major role in providing housing for the communities of the future. Bridget Carroll, CUBS/SCSI