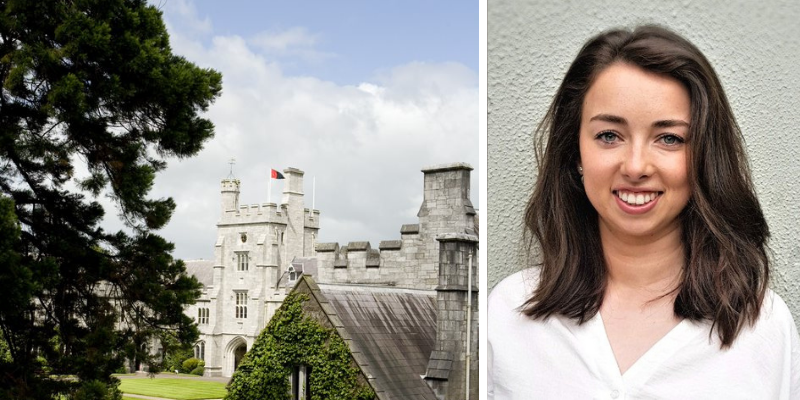 I chose the MSc in Cooperatives, Agri-Food and Sustainable Development as it casts a solution focussed lens over some of the social and environmental challenges that we all face.
The practical element of the Masters was also a key factor in my decision. I have always learned by doing, and through my placement with Change by Degrees, I was fortunate to find a programme and a company that afforded me the opportunity to put classroom theory into real world practice.
For me, that was huge, because after I completed my undergraduate degree, I couldn't see a natural path into sustainability or social enterprise in Ireland without having my own bright idea as there were few career opportunities.
As a result, I spent three years working in management consulting in Dublin. While I worked with exciting businesses and developed a skillset in project and change management, it wasn't what I really wanted to do.
So, I jumped at an opportunity to move to Australia and work on a change management project with the Victorian Government, who were implementing a social procurement platform at the time in their Parks and Wildlife department.
I helped them with developing communication and training material to help their employees adjust to a new way of doing things.
Through my role, I experienced the devastation of the bushfires in Australia at first hand, and after Covid-19 began to take hold in the country, I decided to move home.
At that point, I wanted to develop my expertise in sustainability and felt that the MSc in Cooperatives, Agri-Food and Sustainable Development would provide the best platform to achieve that goal.
Through my placement, I learned so much about how companies develop and implement sustainability strategies and how they communicate those objectives, both internally and externally.
I was also given the opportunity to play a key role in delivering client work throughout my placement and provided with the time to study and write my final research paper.
On completing the placement, I joined Change by Degrees as a Project and Change Manager, and I now work on sustainability projects with a range of clients from local authorities to large corporates.