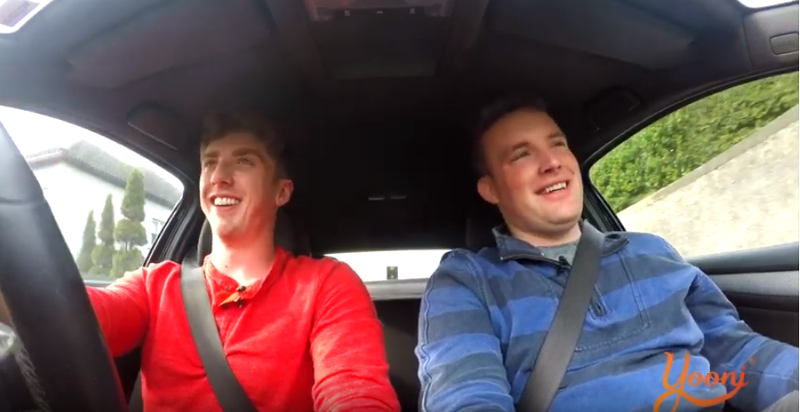 Eight years after graduating from the BSc in Accounting programme at Cork University Business School, Billy O'Donovan couldn't resist Dr Sandra Brosnan's invitation to take part in a Carpool Karaoke inspired video
With the help of Yooni Films, Billy prepared as best he could, before being interviewed in the passenger seat of a car.
Travelling along the picturesque streets that surround the UCC campus, Billy recalled stories from his time as an undergraduate student and described how the BSc Accounting provided him with the skills to pursue a successful career that has spanned the globe.
Seamlessly blending humour and fact throughout the video, Billy's performance was worthy of anything broadcast by James Cordon.
Check out the video here: