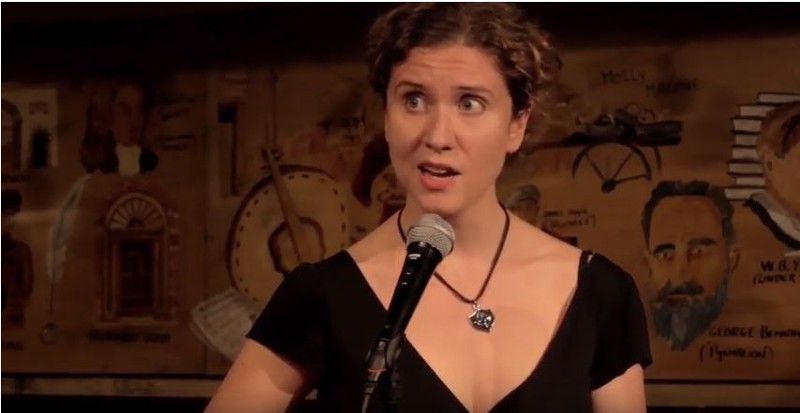 Organised by CUBS faculty JB McCarthy and Jeremy Hayes, the absorbing ERC=Science2 event demonstrated how academics can use alternative methods of communication to engage with a wider audience.
Working as part of a Horizon 2020 consortium promoting the work of the European Research Council, the CUBS researchers are focused on the potential impact of adding their business experience to a project which aims to disseminate scientific research in the public sphere.
To that end, JB McCarthy and Jeremy Hayes invited Dr Jessamyn Fairfield (NUIG) and Dr Fergus McAuliffe (iCrag & UCD) to offer their advice as keynote speakers at the ERC=Science2 event.
Introducing herself as a wizard who worked in the field of nanoscience, Dr Fairfield encouraged those in attendance to engage with the wider public by delivering content that people can relate to.
Drawing on her experience as the organiser of Bright Club Ireland, where academics use humour to engage with a live comedy audience, the NUIG researcher demonstrated how comedy performs an important social function by enhancing our sense of group cohesion and can therefore be employed as an important tool for discussing difficult topics and making them more accessible.
After all, programmes like The Tonight Show or The Daily Show use comedy to up-end the existing hierarchy, question prevailing narratives, and provide an alternative angle on political discourse.
Pointing to the manner in which Rolf Heuer was able to announce the discovery of the Higgs Boson, Dr McAuliffe was also able to demonstrate how an extremely complex subject matter was made relatable through a narrative approach.
In an environment where clickbait, fake news, and recycled news stories thrive on social media networks, the algorithms rank engagement and reaction above all else. Making content both relatable and accessible to the general public is becoming increasingly important as people increasingly consume news on platforms such as Twitter and Facebook.
Citing the Brexit referendum campaign, Dr McAuliffe referred to an interview in which Michael Gove claimed that the "British people have had enough of experts" and should instead trust themselves to "take back control".
Indeed, from the very beginning of the Brexit campaign, the Leave side established an emotional connection with voters which contrasted with the Remain side's reliance on dry statistics and expert opinion that failed to resonate with the British public.
Consequently, Dr McAuliffe concluded by suffixing Gove's point, arguing that "people have had enough of experts… in a certain way".
Therefore, in order to engage with the public, both Dr Fairfield and Dr McAuliffe encouraged those experts in attendance to make their work more relatable, and in some cases, more personal.
The ERC=Science2 event closed with a panel workshop which included Dr McAuliffe and UCC European Research Council awardees Dr James Kapalo and Professor John Quinn, who advised attendees on their communication questions and also discussed the ERC's interview process and how best to prepare for it.

Image courtesty YouTube clip "Jessamyn Fairfield Sings Your Thesis", Bright Club Ireland