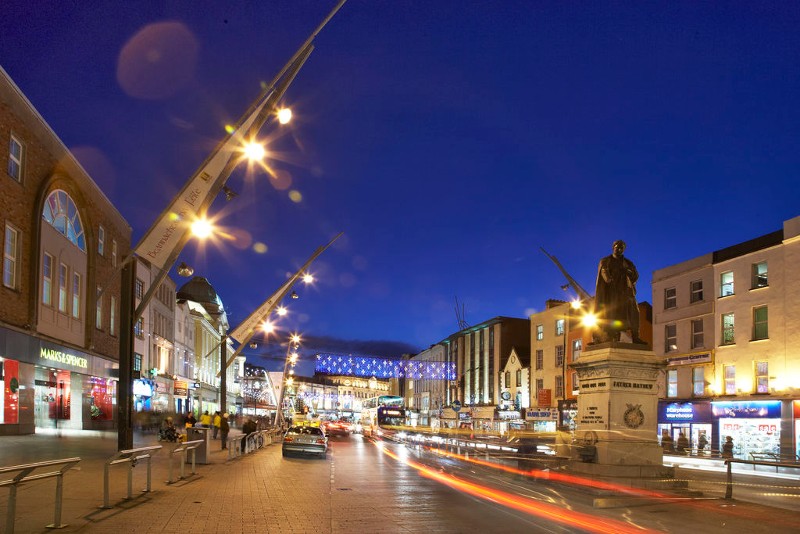 The BIS society is one of the largest and most active student societies on campus, whose members are almost exclusively made up of students from the Business Information Systems programme.
However, that doesn't stop the society using their expertise to engage with the wider community across Cork City and County
Indeed, the transferable skillset BIS students possess is particularly valuable as society delves deeper into the digital age.
To that end, as part of the international Coderdojo campaign to teach young people programming code, the society began staging coding classes for kids aged between eight and 13 in 2013. The event, which runs during the first and second semesters, has been deemed such a success by the BIS Society that it has become a fixture on their calendar.
In fact, during the 2013/2014 academic year the society received the "Best Civic Contribution" award in UCC for their weekly CoderDojo sessions. Such is the popularity of the coding classes, Ellen Benaim, the society's chair, wants to increase the pool of available tutors ahead of this year's Coderdojo campaign.
Although some of the details have yet to be confirmed, Coderdojo participants can look forward to creating a game from scratch!!
The society also stage a number of academic events throughout the year. The highlight being high calibre speakers such as RTE's Chief Digital Officer Múirne Laffan, EY's Emmanuel Adeleke and Pundit Arena's Richard Barrett.
Like each of the other CUBS societies, BIS society members were also involved in help stage the CUBS conference in Cork Opera House, which attracted almost 900 delegates and attracted interest from Ireland's leading media outlets.
As part of UCC's ambition to promote entrepreneurship throughout the university, the BIS society also staged an event titled "Entrepreneurship, UCC & Me" in conjunction with the Blackstone Launchpad and each of CUBS' other student societies. Such was the interest in the event, the BIS society had run out of its allocation of tickets.
Apart from their academic and community endeavours, the BIS society are also renowned for organising some of best social events on Campus.
The BIS Cup sees six-aside football teams compete for the honour of being crowned Champions, while the BIS society leave no stone unturned when organising the BIS Ball.