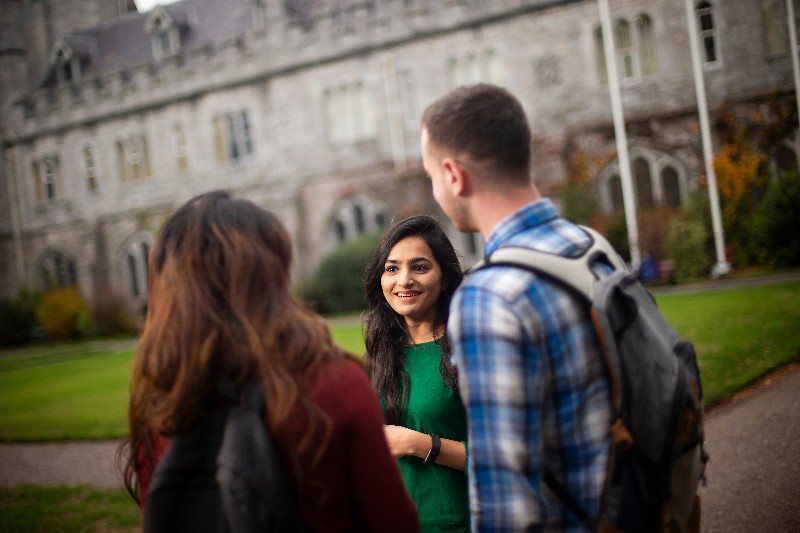 During the last week of term, a festive atmosphere descends on campus as students begin to relax while they look forward to Christmas.
The studious scenes played out in the library are replaced by the sight of students laughing and joking in coffee shops across campus as they countdown to a well-earned break.
This cocktail of relief and excitement creates a unique festive atmosphere for everyone to enjoy.
For Shruti Balwant Habib (a current MSc ISBP student) and many international students, Christmas offers them the opportunity to take a break from studying and join in the festivities.
I have to say that Cork city is lovely at Christmas time. The street lights bring so much colour and the atmosphere created by the Christmas market is really special.

I promised myself, that once I completed my exams, I would really enjoy it.

From the window of my apartment, I can see the Ferris wheel in the city centre as part of the Glow Celebration – I'm going to treat myself to a ride on it now that we're finished our exams – but first, I'm going to buy a Christmas jumper.
The Christmas break also allows international students the opportunity to visit and explore places and attractions throughout the country.
Describing herself as a "travel buff", Shruti plans to visit the Cliffs of Moher before spending a few days in Galway. If time allows, she also hopes to visit Killarney.
Like many of the other international students, Shruti will celebrate Christmas Day with friends, when she promises to overindulge in "chocolate and watch silly movies" while wearing that Christmas jumper.

Photo by Cathal Noonan