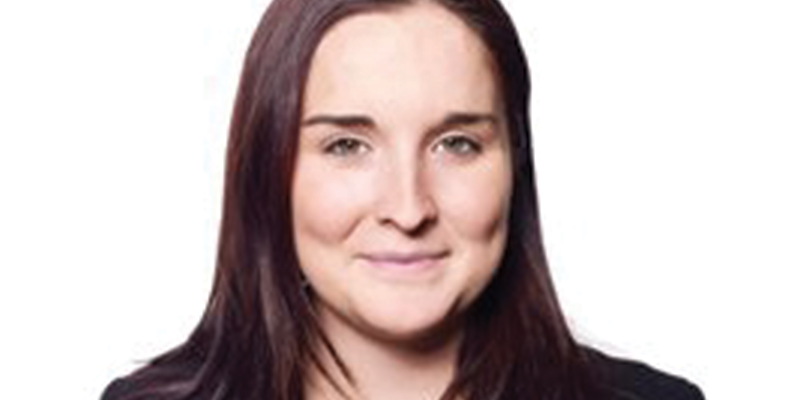 The Business Information Systems (BIS) programme at Cork University Business School, University College Cork, has a proven track record of providing graduates with a platform to establish professional networks and fast tracking careers.
Employing a student-centric approach to teaching and learning, the programme fosters an environment where students are empowered to put theory into practice during both a six month paid placement module and a final year project designed to provide organisations with real world IT solutions.
Consequently, BIS graduates are highly sought-after business professionals with an exceptional set of technical and business skills that can enhance any organisation.
One such graduate is Fiona Neville, who went from building a website for a local pre-school as part of her final year project to managing a global team based across three cities.
As part of the brief for your final year project, you have to find a company with an IT problem and fix it.

Some people discovered issues while on placement, others knew of pre-existing problems in local businesses. In any case, it was on you.

I knew of a local pre-school who had no online presence. So I proposed and built a dynamic multifunctional website designed to increase their profile and boost recruitment.
The practical and problem solving skills employed by Fiona during her final project represented the culmination of four years of learning.
Fiona had honed those same skills during the paid placement module, where she automated many manual processes completed by team members at JP Morgan's Dublin offices.
Such was Fiona's impact, she was encouraged to apply for JP Morgan's graduate programme by her line manager.
JP Morgan didn't just provide me with my first professional experience, they allowed me to apply what I had learned at UCC.

Although I had to complete an assessment day, it was a huge endorsement to receive before I had even graduated.
Fiona need not have worried about the assessment however, as she was offered a position at JP Morgan soon after completing her final year exams.
As part of her role, Fiona deployed the skills that she had learned at UCC to help design and build an intranet web application, and a catalogue of commonly used datasets to improve efficiency.
One year later she joined Third Bridge, a company that provides clients with the information that they need to understand the value of their investment opportunities.
When I first joined Third Bridge, I was the most junior person in the Application Support team. Today I run a global team based in London, New York and Shanghai.

Right from the beginning I found the work to be really interesting and diverse. Over the years I have grown to understand different aspects of the business - everything from the technical side to the legal and financial elements.
Happy in her role, Fiona hopes to grow her team in the coming years and provide the type of support that will allow Third Bridge continue to scale.