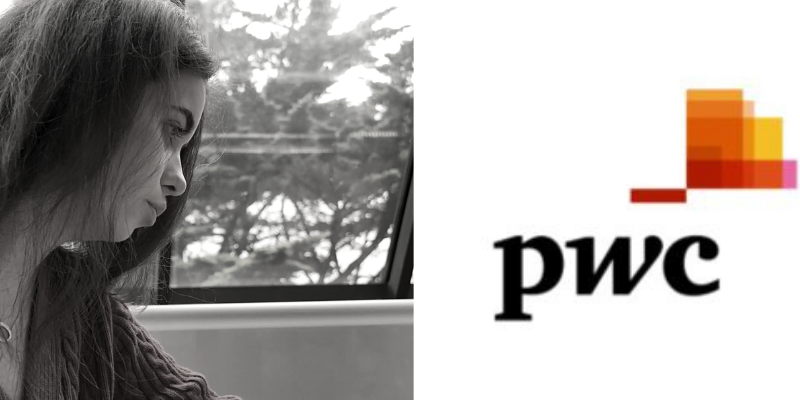 Approximately 80 Leaving Certificate students from schools throughout Ireland registered for the event, during which they were expertly advised on the benefits of pursuing the degree and the numerous career options open to them upon completion. The Programme's Co-Directors, Dr. Peter Cleary and Dr. Elisabetta Barone opened proceedings, with Dr. Cleary providing a brief outline of the programme, including details of the various elective modules available to students in areas such as Information Systems, Economics, Marketing, Economics, to name but a few. Throughout the seminar, it was emphasised that graduates of the BSc Accounting can avail of a significant number of exemptions from the main Professional Accounting Bodies owing to their comprehensive study of accounting, finance, taxation, auditing, etc… throughout the programme.
A number of the programme's alumni spoke about their experiences of studying the BSc Accounting and how it helped them to achieve the positions that they now occupy. Specifically, the following graduates each spoke to those attending the seminar: Tilly Downes (PwC), Aisling Walsh (KPMG), Helen O'Regan (Deloitte), Danny Brockie (EY) and Daniel Spillane (Johnson and Johnson).
Ms. Aileen Waterman, the Programme's Placement Manager, explained the 6-month paid placement available during the 3rd year, coupled with the extensive preparation that accompanies it. This includes various employability workshops, interview practice and cv writing. It was stressed that BSc Accounting placement students are mentored by both an Academic and a Business Mentor whilst on placement so as to enhance both their learning and practical experience. It was also noted repeatedly during the seminar that the majority of BSc Accounting placement students are offered full time positions by their placement firms on completion of their degree.
The seminar concluded with a question and answer session, during which those presenting were put through their paces by the Leaving Certificate class of 2022. Overall, the Accounting Seminar 2022 was a great success and provided lots of information and food for thought for those thinking about studying the BSc Accounting Degree (CK202) in September, 2022.
Any questions/queries about the degree should be e-mailed to [email protected]