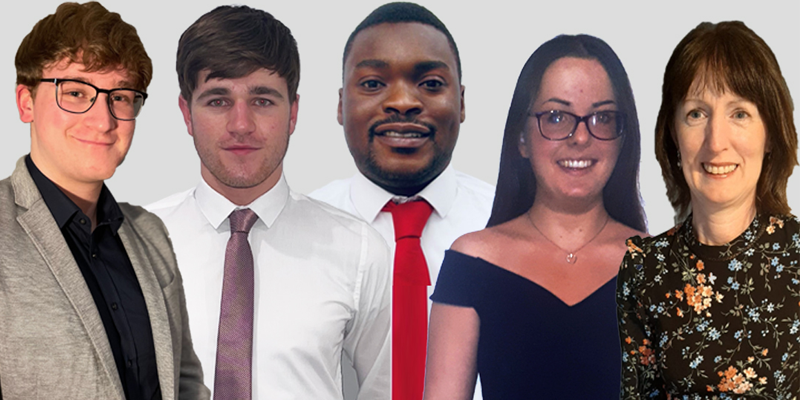 Second year CUBS students; Emer O'Keeffe and Mwayi Chabwera from BSc Accounting along with Finnian Breen and Shane Allen from BSc Finance recently joined forces and were awarded third place in the Irish Tax Institute's Fantasy Budget 2021 annual tax competition. This competition is open to all undergraduate students throughout Ireland, in which participants critically analyse various budgetary taxation measures and propose an additional taxation measure that they believe the Minister for Finance should have introduced in Budget 2021.
The UCC team analysed the impact of budgetary changes to a single parent family, a self-employed individual, those with dependent children and students, the impact of the COVID Restriction Support Scheme (CRSS) on indigenous Irish business and the impact of maintaining the current corporation tax rate on foreign investment into Ireland. For their proposed measure, the team put forward a case for the creation of a tax credit scheme, supporting not only the hospitality sector but all Irish owned retail businesses, which would assist them in their post-COVID recovery.
Submissions were judged by a panel of leading economists and business commentators. A presentation of the awards will take place in due course. The team was mentored by their Taxation Lecturer, Ms. Michelle Gleeson.