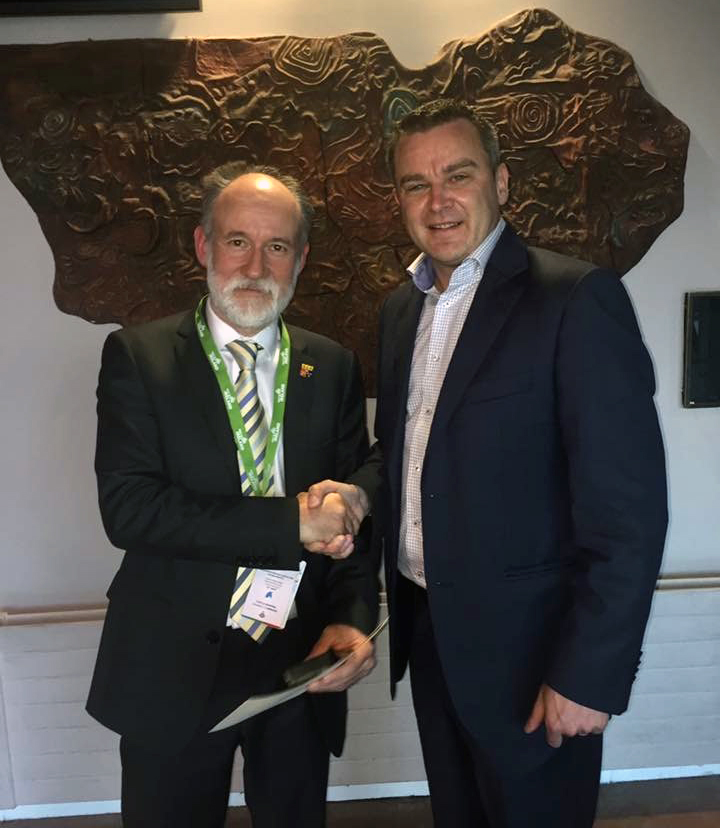 As a patient with cystic fibrosis (CF), Michael Twomey's PhD research journey is a rather personal one.
Despite enjoying a successful career in the medical sector after graduating as a bio-chemist in 1995, Michael retained an ambition to return to UCC as a postgraduate student. He did computer science in 1999/2000 after which he joined an international IT consultancy company. In 2003 Michael set up his own technology company with two other graduates of UCC serving the IT needs of SME's, large cooperates and many public-sector bodies in Ireland and Europe.
Michael's determination is rooted in his desire to make the most of what he has rather than internalising the consequences of living with CF. He recently completed an MSc in Data Business in the IMI (UCC's executive education school) which ignited his passion for learning and his appetite to give something back. Michael sold his successful business earlier last year before starting his PhD thesis Exploring Information Recall of mild to moderate CF patients/carers in a routine doctor's appointment in May.
Leaning on his own experience, the CUBS PhD student is more than conscious of the fact that CF can result in augmented stress and anxiety for both the CF patient and carer. This stress often increases within the appointment setting and diminishes a patient's cognitive abilities. Indeed, in a study conducted in 2015, 74% of patients found that recalling their medical history stressful.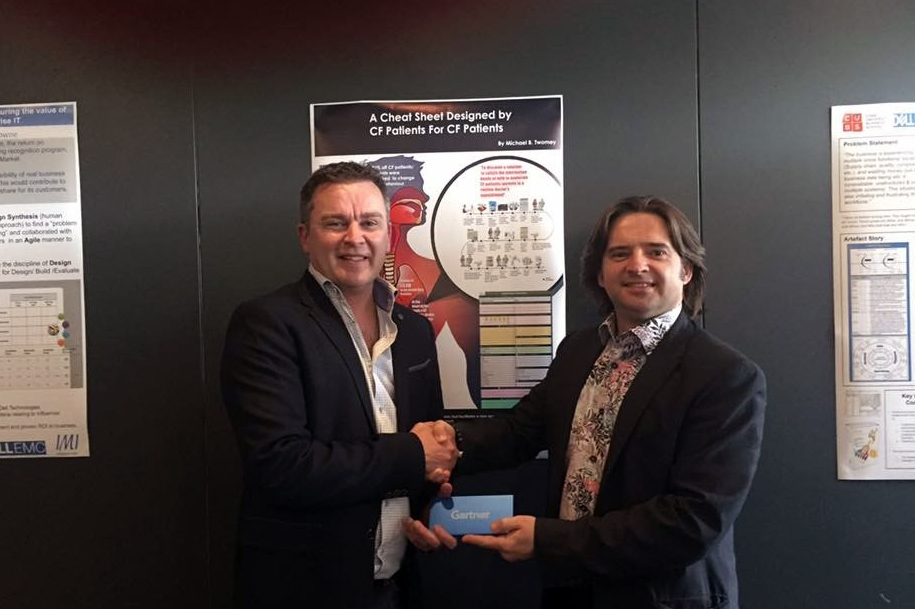 This holds consequences for patients in an appointment setting, as they often recall inaccurate medical history which hampers accurate diagnosis and impedes decision making, potentially lead to misdiagnosis and incorrect treatment regimes.
In addition, CF patients also run the risk of failing to recall treatment information imparted to them by their doctor during the explanatory phase of a medical appointment. This has a direct impact on patient adherence to treatments and hence patient outcomes.
Consequently, much of Michael's research is aimed at improving the patient/carer appointment experience and facilitating improved information recall resulting in better decisions, therapies and patient outcomes.
Having previously completed a degree in computer science, he initially believed that technology might potentially offer an immediate solution. However, through a combination of research and experience, Michael found that most digital applications tend to focus on the technology far to early instead of the patient and their behaviours.
In turn, these apps develop solutions for what they perceive to be the problem rather than really understanding patient behaviours within context. This result in solutions that the patient is expected to shoehorn into and which inevitably results in disengagement from the application by the patient or carer.
Consequently, rather than relying on technology as a "silver bullet" or leaving clinicians manage their condition, Michael believes patients need to be key contributors within the decisions making process of solutions developed for them and need to become active participants in the management of their own condition.
Not only have studies shown this to result in better outcomes, but as CF affects people differently, clinicians need to get a 360o view in order to offer their patients the most effective treatment.
Therefore, through his research, Michael intends to develop a patient management system that enables CF sufferers capture their medical/health history accurately between appointments and record key information communicated by clinicians. He firmly believes that the days of relying on our memory as the sole agent for information recall needs to end.
Having already established a focus group, Michael is putting patients at the centre of his research and applying the experiences of fellow CF patients and carers to inform his study.
Although he may only be in the early stages of his research, Michael is already developing concepts which could benefit 1,200 CF patients in Ireland and a further 70,000 worldwide.
Michael anticipates creating a two-fold solution that will reduce stress for patients, increase empowerment, improve data quality and save time for clinicians.
In order to augment memory recall, Michael has used Design Science Research to create a Pretotype (a paper based prototype) in the form checklist which is colour coded that patients can fill in before and during clinical appointments. The structured and colour coded data will benefit patients and their carers in the days and weeks following appointments, allowing them to manage the disease with greater confidence. For his initial research Michael was awarded the Gartner award for innovation in 2017. He also received an awarded for his research at the 3rd European Technology Assessment Conference held in UCC in May 2017.
To document the period between appointments, Michael envisages developing a technical solution, where patients record their medical/health data on a device so as to provide clinicians with accurate information. This data could then be integrated to give insights on large patient group data thus far not available to clinicians.
If doctors had such information readily available, it would not only amplify their understanding of the disease it would also contribute to development of precision based medications and other treatments. The project's potential is demonstrated by the fact that it is being funded by the Irish Research Council and Cystic Fibrosis Ireland.