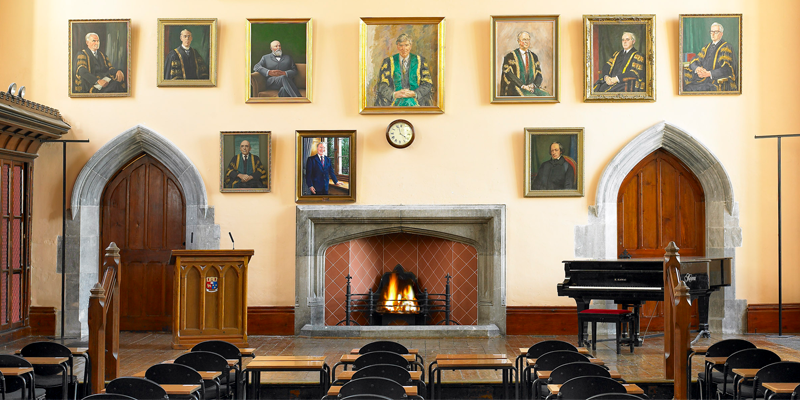 The College of Business and Law at University College Cork will recognise the achievements of 96 students from Cork University Business School at 4 pm on 25 April 2022 in Devere Hall.
The ceremony, which will also be live streamed here, will acknowledge the achievement of 96 students through the presentation of prestigious scholarships and prizes awarded by the generosity of our many sponsors, partners and donors, to whom we are grateful for their support.
The range of awards reflects the collaborative nature of the relationship between Cork University Business School, respected alumni and the national business community, which creates a stimulating industry informed learning environment that enables graduates to prosper.
In fact, many of the students have been nominated for awards by their placement provider.
The Awards will be hosted by Professor Ursula Kilkelly, who will honour the students alongside faculty, alumni and business leaders throughout the ceremony.
The ceremony will be followed by a reception in the Aula Maxima, where students will revel in their success alongside friends and family.
Link to watch back the ceremony:
2022 Scholarship and Prizes Award Ceremony in the College of Business and Law, UCC