Dr Lisa Noonan
Back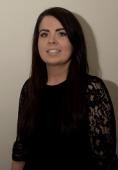 Contact
Programme Co-director
Economics
University College Cork
Cork University Business School
Biography
Lisa is a lecturer in the School of Economics in UCC since 2011. Lisa holds a BA (Hons) in Economics and Irish, an MA(Economics) and a PhD (Economics) from UCC. Her Phd research was based on the effects of agglomeration economies on the productivity of Irish businesses. She has also completed the Postgraduate Certificate in Teaching and Learning in Higher Education.
Lisa has taught broad range of modules at both undergraduate and postgraduate level, including data analysis, quantitative methods, research methods, business economics, macroeconomics and regional and urban economics. She also supervises Undergraduate, Masters and PhD students completing dissertations.
Her research areas include regional economics and tourism economics. This research has been presented at national and international conferences and has been published in national and international peer reviewed journals. She was awarded "Best Presentation by an Early Career Researcher" in 2015 by the Regional Science Association International: British and Irish Section.
Lisa also holds an impressive record in academic administration. She is programme co-director of the BA (Hons) Business and Financial Economics Programme since 2017. She and her co-directors developed this new programme and were involved in all aspects associated with its development and establishment. Given the success of the progamme, she was appointed Co-Director of the Diploma in Business and Financial Economics in June 2021. She is also an academic committee member on the BComm International Staff Student Consultation Committee (SSCC).
In the past, Lisa has also served as a member of the Department of Economics E-Information Committee and the Department of Economics Teaching Allocations Committee as well as serving as Programme Director for the BSc Financial Economics and Programme and Co-Director for the BSc Business and Financial Economics and the BA (Economics) Direct Entry.
Recent Publications:
Noonan, L. (2022). The role of culture as a determinant of tourism demand: evidence from European cities, International Journal of Tourism Cities, Forthcoming.
Noonan, L. (2021). An Analysis of the Micro-determinants of Domestic Holiday Expenditure by Households in the Republic of Ireland, Irish Business Journal, 13 (1), Article 2.
Noonan, L., O'Leary, E., Doran, J. (2021). The impact of institutional proximity, cognitive proximity and agglomeration economies on firm-level productivity. Journal of Economic Studies, 48 (2): 257-274.
Brady, G., Doyle, E., Noonan, L. (2013). Trade Sophistication Indicators: Balancing Diversity and Specialization'. International advances in Economic Research, 19 (4):425-438.
Languages
English
Irish
French
Spanish
Back to top
Other Activities
16/07/2019 - Regional Science Association International: British and Irish Section 47th Annual Conference, Cambridge
01/11/2017 - Rethinking Irish Economic Development, Cork
01/08/2017 - RSAIBIS 46th Annual Conference, Harrogate
09/01/2017 - Member of Teaching Allocations Committee, Department of Economics,University College Cork
03/08/2015 - Regional Science Association International: British and Irish Section 44th Annual Conference
12/08/2014 - Regional Science Association International: British and Irish Section 43rd Annual Conference, Aberystwyth
11/08/2014 - Regional Science Association International: British and Irish Section 4th Annual Doctoral Colloquium, Aberystwyth
01/08/2014 - ISNE 2014, Galway
19/08/2013 - Regional Science Association International: 3rd Annual Doctoral Colloquium
12/08/2013 - Regional Science Association International: British and Irish Section 42nd Annual Conference, Cambridge, UK
05/08/2013 - Irish Society of New Economists, Maynooth
15/04/2013 - 2nd Bilateral Workshop between School of Economics, University College Cork and Department of Economic Geography, Faculty of Spatial Sciences, University of Groningen, Groningen, The Netherlands
15/10/2012 - The 15th Annual TCI International Conference, Basque Country, Spain
03/09/2012 - Member of E-Information Committee, Department of Economics,University College Cork
13/08/2012 - Regional Science Association: British and Irish Section: 41st Annual Conference, Galway
13/08/2012 - Regional Science Association International: British and Irish Section; 2nd Annual Doctoral Colloquim, Galway
13/08/2012 - European Trade Study Group 14th Annual Conference, Leuven, Belgium
06/08/2012 - ISNE 2012, Cork
16/04/2012 - Bilateral Workshop between School of Economics, University College Cork and Department of Economic Geography, Faculty of Spatial Sciences, University of Groningen, Cork
Back to top
Pedagogic Experiences
2020 - International Economic Competitiveness, University College Cork, BA (Hons) Business and Financial Economics
2020 - Skills for Analysing Economic Data, Cork University Business School
2020 - Macroeconomics: Growth and Irish Economic Development, Cork University Business School
2018 - Regional and Urban Economics, University College Cork
2016 - Macroeconomics: Growth and Irish Economic Development, University College Cork
2016 - Economics and the Labour Market, University College Cork
2016 - Reasoning and Critical Thinking in Economics, University College Cork
2016 - Quantitative Techniques and Analysis Part 2, University College Cork, MSc Food Marketing
2012 - Macroeconomic Context and Business, University College Cork
2011 - Skills for Analysing Economic Data, University College Cork, BSc (Hons) Finance
2011 - Understanding and Interpreting Data, University College Cork, BSc (Hons) Finance
2011 - Economic Data Analysis for Research, University College Cork, MSc Economic & Enterprise Development
2011 - Research Methods, University College Cork, MSc Economic & Enterprise Development
Back to top
Research Domains
Productivty
The Product Space
Competitiveness  
Economic Growth  
Economics  
Economic Development: competitiveness, clusters
Linkages between firm, industry, sectoral and national competitiveness
Regional Development  
Regional Science  
Sources of Irish Growth  
The Product space analysis of Ireland
Tourism  
Agglomeration Economies
Back to top
Publications
Journal article
| Year | Publication |
| --- | --- |
| 2013 | BRADY, G., DOYLE, E., NOONAN, L. (2013). Trade Sophistication Indicators: Balancing Diversity and Specialization. International Advances in Economic Research. doi:10.1007/s11294-013-9424-1. Details |
| 2020 | NOONAN, L., O'LEARY, E., DORAN, J. (2020). The impact of institutional proximity, cognitive proximity and agglomeration economies on firm-level productivity. Journal of Economic Studies. doi:10.1108/jes-07-2019-0345. Details |
| 2021 | NOONAN, L. (2021). An Analysis of the Micro-determinants of Domestic Holiday Expenditure by Households in the Republic of Ireland. Irish Business Journal, 13 (1). doi:10.34719/E02S-XN86. Details |
| 2022 | NOONAN, L. (2022). The role of culture as a determinant of tourism demand: evidence from European cities. International Journal of Tourism Cities. doi:10.1108/ijtc-07-2021-0154. Details |
Back to top