Dr Mark  Mulcahy
Back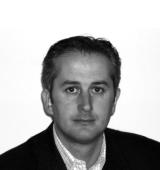 Contact
Accounting & Finance
ORB 3.15A
Cork University Business School
Cork University Business School
Biography
Mark Mulcahy, PhD CFA is Professor in Corporate Finance at Cork University Business School. Prof. Mulcahy holds first class honours B.Comm. and M.Sc. Degrees and a Ph.D. from the National University of Ireland (Cork). He is/has been the external examiner to the Cambridge Judge Business School, Queens Management School (Queens University Belfast), The School of Professional Finance (University College Dublin), Ulster Business School (University of Ulster), and Liverpool John Moores University.
He is published in international peer-reviewed journals including the European Journal of Finance, British Accounting Review, British Journal of Management, Journal of Applied Accounting Research, Pacific Basin Journal of Finance, Corporate Governance: An International Review, as well as the Economics Letters, among others.
Prof. Mulcahy also has significant industry experience. Prior to joining UCC he held positions at Prudential Volpe Technology Group and Wedbush Morgan Securities in San Francisco and Investec in Dublin. Prof. Mulcahy is a holder of the Islamic Finance Qualification (IFQ), is a qualified Chartered Financial Analyst (CFA), and a member of the CFA Institute.
Grants and Honours
01/01/2014 - Best Paper Award, Irish Academy of Management (IAM)
01/01/2013 - Best Paper Award, British Academy of Management
01/01/2013 - Best Paper Award, Irish Academy of Management (IAM)
01/01/2010 - National Management Case Study Competition Winner, Irish Academy of Management (IAM)
01/01/1996 - College Scholar, MSc., National University Ireland, Galway
01/01/1995 - College Scholar, B.Comm., National University Ireland, Galway
Back to top
Other Activities
07/11/2022 - Financial Management Association Global Conference, Financial Management Association
19/10/2022 - Financial Management Association Annual Conference, Financial Management Association
04/03/2022 - 6th Annual Financial Management Association Consortium on Asset Management and Fintech, Financial Management Association
02/07/2021 - Subject Examiner for UG Finance and Programme Examiner for BSc Finance, Queens Management School
01/04/2021 - MPhil Finance External, Cambridge Judge Business School
24/02/2020 - 5th Annual Financial Management Association Consortium on Asset Management, Financial Management Association
23/10/2019 - Financial Management Association Annual Conference, Financial Management Association
30/08/2019 - Accounting, Society and the Environment Special Forum: Control, Governance and Anti-Corruption Initiatives in Public Sector Organisations
12/06/2019 - 23rd Annual European Conference of the Financial Management Association International, Financial Management Association
04/02/2019 - 4th Annual Financial Management Association Consortium on Factor Investing, Financial Management Association
10/10/2018 - Financial Management Association Annual Conference, Financial Management Association
13/06/2018 - 22nd Annual European Conference of the Financial Management Conference International, Financial Management Association
30/05/2018 - 41st Annual Conference of the European Accounting Association
13/05/2018 - 22nd Annual European Conference of the Financial Management Association International
10/04/2018 - 50th Annual Conference of the British Accounting and Finance Association
06/02/2018 - 3rd Annual Financial Management Association Consortium on Trading Strategies and Institutional Investing, Financial Management Association
02/02/2017 - 2nd Annual Financial Management Association Consortium on Institutional Investing and Hedge Funds, Financial Management Association
22/10/2016 - Financial Management Association Annual Conference, Financial Management Association
19/10/2016 - Financial Management Association Annual Conference
26/09/2016 - Financial Management Association Conference on Finance and Investment in Creative Ventures
09/06/2016 - 20th Annual European Conference of the Financial Management Association International, Financial Management Association
09/06/2016 - 20th Annual European Conference of the Financial Management Association International
10/12/2015 - 1st Annual Financial Management Association Consortium on Activist Investors, Corporate Governance and Hedge Funds, Financial Management Association
10/06/2015 - 19th Annual European Conference of the Financial Management Association International, Financial Management Association
03/09/2014 - 17th Annual Congress of the Irish Academy of Management
11/06/2014 - 18th Annual European Conference of the Financial Management Association International, Financial Management Association
21/05/2014 - 37th Annual Congress of the European Accounting Association
10/09/2013 - 27th Annual Conference of the British Academy of Management
09/09/2013 - British Accounting and Finance Association Interdisciplinary Perspectives Special Interest Group
02/09/2013 - 16th Annual Irish Academy of Management Conference
06/05/2013 - 36th Annual Congress of the European Accounting Association
09/04/2013 - 49th Annual Conference of the British Accounting and Finance Association
01/01/2010 - The Dangers of Moral Hazard
01/09/2009 - BSc Finance and MSc Finance External, Ulster Business School
01/01/2009 - Look Inside for Hidden Cash? Easier Said Than Done for SMEs!
01/09/2008 - Professional Diploma in Financial Advice, QFA external, School of Professional Finance
01/01/2007 - Enterprise Equity Venture Capital, Enterprise Equity Venture Capital
01/09/2006 - BSc Finance Programme Director, Department of Accounting, Finance, and Information Systems, University College Cork
Back to top
Research Domains
Corporate finance  
Corporate governance  
Islamic Finance  
Venture Capital and Private Equity
Back to top
Publications
Journal article
| Year | Publication |
| --- | --- |
| 2019 | MULCAHY, M., BECK, M., CARR, M., HOURIGAN, N. (2019). Novel approaches to the regulatory control of financial services providers: The importance of cultural context. The British Accounting Review. doi:10.1016/j.bar.2018.10.003. Details |
| 2018 | O'BRIEN, G. L., CARROLL, D., MULCAHY, M., WALSHE, V., COURTNEY, G., BYRNE, S. (2018). Biosimilar infliximab introduction into the gastroenterology care pathway in a large acute Irish teaching hospital: a story behind the evidence. Generics and Biosimilars Initiative Journal. Details |
| 2015 | MULCAHY, M., DONNELLY, R. (2015). Corporate governance, stickiness and losses. Corporate Governance. Details |
| 2014 | MULCAHY, M. (2014). Purifying Islamic equities: the interest tax shield. International Journal of Islamic and Middle Eastern Finance and Management. doi:10.1108/imefm-11-2013-0120. Details |
| 2014 | MULCAHY, M. (2014). Room for improvement: the impact of bad losses on board quality. Journal of Applied Accounting Research. doi:10.1108/jaar-10-2013-0081. Details |
| 2018 | LOUGHNANE, C., MURPHY, A., MULCAHY, M., MCINERNEY, C., WALSHE, V. (2018). Have bailouts shifted the burden of paying for healthcare from the state onto individuals? Irish Journal of Medical Science. |
| 2017 | O'BRIEN, G., O'MAHONY, D., GILLESPIE, P., WALSHE, V., MULCAHY, M., O'CONNOR, M. (2017). A Cost-Effectiveness Analysis of A Physician-Implemented, Medication Screening Tool in Older Hospitalised Patients in Ireland. Value in Health. Details |
| 2017 | MULCAHY, M., MCDERMOTT, I. (2017). Merger Arbitrage in Germany. Journal of Finance and Investment Analysis. |
| 2013 | MULCAHY, M., LINEHAN, C. (2013). Females and Precarious Board Positions: Further Evidence of the Glass Cliff. Females and Precarious Board Positions. British Journal of Management. doi:10.1111/1467-8551.12046. Details |
| 2018 | HUTCHINSON, M., MULCAHY, M., O'BRIEN, J. (2018). What is the cost of faith? An empirical investigation of Islamic purification. Pacific Basin Finance Journal. Details |
| 2018 | HAMILL, P. A., HUTCHINSON, M., NGUYEN, Q. M. N., MULCAHY, M. (2018). FDA approval announcements: Attention-grabbing or event-day misspecification? Economics Letters. doi:10.1016/j.econlet.2018.06.024. Details |
| 2020 | MULCAHY, M., O'BRIEN, G., SINNOTT, S.-J., O'FLYNN, B., WALSHE, V., BYRNE, S. (2020). Out of pocket or out of control: A qualitative analysis of healthcare professional stakeholder involvement in pharmaceutical policy change in Ireland. Health Policy. Details |
| 2022 | HUTCHINSON, M. C., MULCAHY, M., NGUYEN, Q. M. N. (2022). Private hedge fund firms' incentives and performance: Evidence from audited filings. The European Journal of Finance, 28 (3). Details |
| 2008 | DONNELLY, R., MULCAHY, M. (2008). Board Structure, Ownership, and Voluntary Disclosure in Ireland. Corporate Governance An International Review, 16 (5), 416-429. doi:10.1111/j.1467-8683.2008.00692.x. Details |
Dissertation
| Year | Publication |
| --- | --- |
| 2013 | MULCAHY, M. (2013). Initial Losses, Corporate Governance and Earnings Management. |
| 1996 | MULCAHY, M. (1996). Volatility and the Risk Premium: An Empirical Investigation of the Irish Stock Market. |
Other
| Year | Publication |
| --- | --- |
| 2011 | MULCAHY, M. (2011). Alimentary Health: A Gut Reaction. Case Study. |
Back to top