Dr Frank Crowley
Back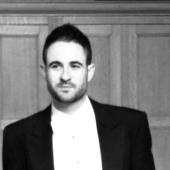 Contact
Lecturer
Economics
University College Cork
Cork University Business School
[email protected] ResearchGate Profile LinkedIn profile Twitter

ORCID profile www.frankcrowley.org
Biography
Dr Frank Crowley is a lecturer in Economics at Cork University Business School, UCC. Frank is Co-Director of the Spatial and Regional Economics Research Centre at UCC, which won the UCC research team of the year award in 2020 and College of Business and Law research team of the year in 2019. He is a PI at the Environmental Research Institute and is a research associate at MaREI, the SFI Research Centre for Energy, Climate and Marine research and innovation. He has a PhD from University of Groningen (under the supervision of Prof Philip McCann), MA (Economics), BA (Economics and Geography), Postgraduate Diploma and Certificate in Teaching and Learning in Higher Education and he completed the Master's in Teaching and Learning in Higher Education in October 2022.
Frank specializes in the fields of sustainable business and planning, regional science, and economics of innovation. His work is interdisciplinary in nature at the intersection of economics, geography, and management.
He has 27 peer reviewed publications and has published research articles in leading ABS 4- and 3-star international journals including Regional Studies (ABS4),Urban Studies (ABS3),Journal of Rural Studies (ABS3) and International Journal of Entrepreneurial Behavior and Research (ABS3). He has research excellence and impact awards (from CUBS) and best paper and best presentation awards (from RSAI-BIS) for his work and has been nominated as research supervisor of the year and research communicator of the year. Frank has been directly involved in research projects totaling €842,000 with research funding awards from the Horizon Europe Programme, EU Cooperation Programme, Irish Research Council, Department of Agriculture Food and the Marine, and the China Scholarship Council.
Currently, his research work includes examining sustainable urban development and transport, innovation in offshore renewable energy, remote working, industry 4.0 employment shocks, spatial economic resilience, and family business innovation. Frank has published in multidisciplinary journals of Transport Policy, Journal of Transport Geography, Economics of Innovation and New Technology, Spatial Economic Analysis, Annals of Regional Science, Regional Studies Regional Science, International Journal of Innovation Management and many more.
Frank has over 16 years' experience supervising students conducting empirical research. Frank has extensive post-graduate supervision and is supervising/supervised three Postdocs, six PhD students, three MSc by Research students. These students are examining a range of regional science topics including commuting, transport and sustainable cities, the burden of sprawl and city competitiveness, industry 4.0, the economic and social burden of population loss and family business innovation which align to ten of the UN Sustainable Development Goals demonstrating the interdisciplinary and multidisciplinary breadth of Frank's work. Frank lectures on economics, econometrics, innovation, sustainable urban and regional development, policy intervention and firm performance at undergraduate and postgraduate level in UCC. Frank won the UCC Presidents Award for Teaching and Learning in 2020/21 for embracing opportunity in crisis by implementing the framework of Universal design for learning (UDL) and transformative curriculum redesign during a pandemic.
Grants and Honours
07/12/2022 - CUBS PhD Scholarship, Cork University Business School
01/12/2022 - HORIZON-CL2-2022-TRANSFORMATIONS-01 with a project title of "System approach to close the employment gap and create a more inclusive labor market for vulnerable groups", Horizon 2020
01/11/2022 - Walsh Scholarship, Teagasc
22/04/2022 - Presidents Award for Excellence in Teaching, University College Cork
Back to top
Research Domains
Innovation  
Firm Performance
Regional Development  
Environmental and development economics
Eco-Innovation  
Energy and Environmental Economics
Transport economics  
Back to top
Thesis
2024 - Future Automation in China: Who and What Places will be most impacted?, Cork University Business School (Thesis Primary Supervisor)
2024 - Innovation and exporting in family owned and manage firms, Cork University Business School (Thesis Primary Supervisor)
2024 - Urban Sprawl: Commuting and Emissions in Irish Cities, Cork University Business School (Thesis Co-Supervisor)
2024 - The role of agglomeration and investment in employment growth and national competitiveness, Cork University Business School (Thesis Co-Supervisor)
2024 - Economic and Social Burden of Population Loss, Cork University Business School (Thesis Co-Supervisor)
2021 - Interactive Linkages, Non-Interactive Linkages and Innovative Activity in Offshore Renewable Energy Sector, Cork University Business School (Thesis Primary Supervisor)
2021 - Investigating the relationship between open innovation and appropriability in marine energy SMES; examining the role of the CEO, Cork University Business School (Thesis Primary Supervisor)
2021 - Urban Form and City Competitiveness in Europe, Cork University Business School (Thesis Primary Supervisor)
Back to top
Publications
Journal article
| Year | Publication |
| --- | --- |
| 2020 | DORAN, J., RYAN, G., BOURKE, J., CROWLEY, F. (2020). IN-HOUSE OR OUTSOURCING SKILLS: HOW BEST TO MANAGE FOR INNOVATION? International Journal of Innovation Management, 24 (1). doi:10.1142/S1363919620500103. Details |
| 2019 | BRADFIELD, T., CROWLEY, F. (2019). The demand for fee-paying secondary schools in the Republic of Ireland. Irish Educational Studies, 359-375. doi:10.1080/03323315.2019.1613251. Details |
| 2016 | CROWLEY, F., BOURKE, J. (2016). Which organisational changes are most beneficial for firm innovation? Economics and Business Letters. |
| 2012 | CROWLEY, F., EAKINS, J., JORDAN, D. (2012). Participation, expenditure and regressivity in the Irish lottery: Evidence from Irish household Budget Survey 2004/2005. Economic and Social Review. |
| 2008 | CONSIDINE, J., CROWLEY, F., FOLEY, S., O'CONNOR, M. (2008). Irish national lottery sports capital grant allocations, 1999-2007: Natural experiments on political influence. Economic Affairs. doi:10.1111/j.1468-0270.2008.00843.x. Details |
| 2015 | BOURKE, J., CROWLEY, F. (2015). The Role of HRM and ICT Complementarities in Firm Innovation: Evidence from Transition Economies. International Journal of Innovation Management. doi:10.1142/S1363919615500541. Details |
| 2015 | CROWLEY, F., MCCANN, P. (2015). Innovation and Productivity in Irish Firms,Innovation et Productivité dans des entreprises irlandaises,Innovación y productividad en las firmas irlandesas. Spatial Economic Analysis. doi:10.1080/17421772.2015.1023340. Details |
| 2017 | CROWLEY, F., BOURKE, J. (2017). The Influence Of Human Resource Management Systems On Innovation: Evidence From Irish Manufacturing And Service Firms. International Journal of Innovation Management. doi:10.1142/S1363919617500037. Details |
| 2017 | CROWLEY, F. (2017). Product and service innovation and discontinuation in manufacturing and service firms in Europe. European Journal of Innovation Management. doi:10.1108/EJIM-03-2016-0027. Details |
| 2017 | CROWLEY, F. (2017). Firm subsidies in central and eastern Europe and central Asia: Is there urban bias? Regional Studies, Regional Science. doi:10.1080/21681376.2017.1307784. Details |
| 2017 | CROWLEY, F., JORDAN, D. (2017). Does more competition increase business-level innovation? Evidence from domestically focused firms in emerging economies. Economics of Innovation and New Technology. doi:10.1080/10438599.2016.1233627. Details |
| 2018 | CROWLEY, F., BOURKE, J. (2018). THE INFLUENCE of the MANAGER on FIRM INNOVATION in EMERGING ECONOMIES. International Journal of Innovation Management. doi:10.1142/S1363919618500287. Details |
| 2017 | CROWLEY, F., MCCANN, P. (2017). Firm innovation and productivity in Europe: evidence from innovation-driven and transition-driven economies. Applied Economics. doi:10.1080/00036846.2017.1355543. Details |
| 2020 | DORAN, J., RYAN, G., BOURKE, J., CROWLEY, F. (2020). IN-HOUSE or OUTSOURCING SKILLS: HOW BEST to MANAGE for INNOVATION? International Journal of Innovation Management, 24 (1). doi:10.1142/S1363919620500103. Details |
| 2021 | BOURKE, J., CROWLEY, F., DORAN, J., MCDONNELL, A. (2021). AN ANALYSIS OF MANAGEMENT PRACTICES ACROSS FIRM OWNERSHIP: THE CASE OF STANDALONE DOMESTIC FIRMS, DOMESTIC GROUPS AND MULTINATIONAL ENTERPRISES. International Journal of Innovation Management, 25 (3). doi:10.1142/S1363919621500304. Details |
| 2020 | CROWLEY, F., DORAN, J. (2020). COVID?19, occupational social distancing and remote working potential: An occupation, sector and regional perspective. Regional Science Policy & Practice, 12 (6), pp. Pages 1211-1234. Details |
| 2022 | CROWLEY, F., JORDAN, D. (2022). Do local start-ups and knowledge spillovers matter for firm-level R&D investment? Urban Studies, 59 (5), pp. 1085-1102. Details |
| 2021 | CROWLEY, F., DORAN, J., MCCANN, P. (2021). The vulnerability of European regional labour markets to job automation: the role of agglomeration externalities. Regional Studies, 55 (10-11). doi:10.1080/00343404.2021.1928041. Details |
| 2021 | CROWLEY, F., WALSH, E. (2021). Tolerance, social capital, and life satisfaction: a multilevel model from transition countries in the European Union. Review of Social Economy. doi:10.1080/00346764.2021.1957994. Details |
| 2021 | CROWLEY, F., DORAN, J., RYAN, G. (2021). Covid-19: How important is education for social distancing and remote work. Economic and Social Review, 52 (2), 217-239. |
| 2021 | CROWLEY, F., DALY, H., DORAN, J., RYAN, G., CAULFIELD, B. (2021). The impact of labour market disruptions and transport choice on the environment during COVID-19. Transport Policy, 106, 185-195. doi:10.1016/j.tranpol.2021.04.008. Details |
| 2022 | O'DRISCOLL, C., CROWLEY, F., DORAN, J., MCCARTHY, N. (2022). Retail sprawl and CO2 emissions: Retail centres in Irish cities. Journal of Transport Geography, 102. doi:10.1016/j.jtrangeo.2022.103376. Details |
| 2022 | O'DRISCOLL, J., MEREDITH, D., CROWLEY, F., DORAN, J., O'SHAUGHNESSY, M., ZIMMERMANN, J. (2022). The spatiotemporal dimension of population change in Ireland: visualisation of growth and shrinkage in Irish Electoral Divisions (1986–2016). Journal of Maps, 18 (3), 551-557. doi:10.1080/17445647.2022.2052766. Details |
| 2022 | O'DRISCOLL, J., MEREDITH, D., CROWLEY, F., DORAN, J., O'SHAUGHNESSY, M., ZIMMERMANN, J. (2022). The spatiotemporal dimension of population change in Ireland: visualisation of growth and shrinkage in Irish Electoral Divisions (1986–2016). Journal of Maps. doi:10.1080/17445647.2022.2052766. Details |
| 2022 | RIJNKS, R. H., CROWLEY, F., DORAN, J. (2022). Regional variations in automation job risk and labour market thickness to agricultural employment. Journal of Rural Studies, 91, 10-23. doi:10.1016/j.jrurstud.2021.12.012. Details |
| 2023 | YIN, Y., CROWLEY, F., DORAN, J., DU, J., O'CONNOR, M. (2023). Research and innovation and the role of competition in family owned and managed firms. International Journal of Entrepreneurial Behavior & Research, 29 (1). doi:10.1108/IJEBR-12-2021-1031. Details |
| 2022 | CROWLEY, F., BARLOW, P. (2022). Entrepreneurship and social capital: a multi-level analysis. International Journal of Entrepreneurial Behavior & Research, 28 (9). doi:10.1108/IJEBR-10-2021-0868. Details |
| 2022 | CROWLEY, F., DORAN, J. (2022). The geography of job automation in Ireland: what urban areas are most at risk? The Annals of Regional Science. doi:10.1007/s00168-022-01180-4. Details |
| 2023 | CLIFFORD, J. P., DORAN, J., CROWLEY, F., JORDAN, D. (2023). The relationship between city size, decentralisation and economic growth. Journal of Economic Studies. doi:10.1108/JES-03-2022-0146. Details |
| 2023 | O'DRISCOLL, C., CROWLEY, F., DORAN, J., MCCARTHY, N. (2023). Land-use mixing in Irish cities: Implications for sustainable development. Land Use Policy, 128. doi:10.1016/j.landusepol.2023.106615. Details |
| 2023 | O'DRISCOLL, C., CROWLEY, F., DORAN, J., MCCARTHY, N. (2023). How the relationship between socio-demographics, residential environments and travel influence commuter choices. Regional Studies. doi:10.1080/00343404.2023.2199779. Details |
| 2023 | O'DRISCOLL, C., CROWLEY, F., DORAN, J., MCCARTHY, N. (2023). Measuring land-use mixing across the Republic of Ireland: source data comparisons. Journal of Maps. doi:10.1080/17445647.2023.2214165. Details |
Book
| Year | Publication |
| --- | --- |
| 2015 | CROWLEY, F. (2015). Empirical explorations of firm innovation, government intervention and firm performance in European countries. University of Groningen. |
Book chapter
| Year | Publication |
| --- | --- |
| 2016 | CROWLEY, F. (2016). The Regional Dimension of Subsidies, Innovation and Job Growth in European Firms. Learning from implementation and evaluation of the EU Cohesion Policy: Lessons from a research-policy dialogue. RSA Research Network on Cohesion Policy. |
| 2009 | CROWLEY, F. (2009). Irish National Lottery Sports Capital Grant Allocations 2003-2007. In Duffy D and Shinnick E (Ed.), Issues in Public Economics, Public Goods, Public Policy and Taxation. A European Perspective. LIT Verlag. |
Back to top