Dr David Mckevitt
Back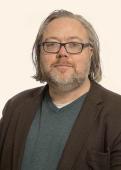 Contact
2.69, Management & Marketing
University College Cork
Main campus,
Cork University Business School
[email protected] LinkedIn profile

ORCID profile https://soundcloud.com/dmck-12477216
Biography
David McKevitt, PhD actively researches public procurement operations and project management careers. He has published in the following peer reviewed journals:
Journal of Public Procurement,
International journal of Project Management
Public Procurement Law Review,
International Journal of Public Sector Management,
Public Money & Management,
International Small Business Journal,
International Journal of Entrepreneurial Behaviour and Research.
International journal of Auditing
David lectures Projects & Operations Management (MBA), Project Management (MSc) and Procurement (Certificate in Procurement Management). Dr. McKevitt served as Board Member of the Institute of Supply Management in Ireland (IIPMM) from 2014-17, and is currently Editorial Board Member of the International Journal of Mentoring and Coaching (EMCC).
Back to top
Research Domains
Project Management Careers  
Performance
Public procurement
Back to top
Thesis
2016 - Project based careers, work identity and career satisfaction, University College Cork (Thesis Primary Supervisor)
2018 - Procurement High Flyers, University College Cork (Thesis Primary Supervisor)
Back to top
Publications
Journal article
| Year | Publication |
| --- | --- |
| 2017 | MCKEVITT, D., CARBERY, R., LYONS, A. (2017). A profession but not a career? Work identity and career satisfaction in project management. International Journal of Project Management. doi:10.1016/j.ijproman.2017.07.010. Details |
| 2017 | MCKEVITT, D. (2017). Harvesting Public Audit Knowledge: Implications for Theory and Practice. Harvesting Public Audit Knowledge: Implications for Theory and Practice. International Journal of Auditing. doi:10.1111/ijau.12088. Details |
| 2016 | MCKEVITT, D., DAVIS, P. (2016). Value for money: a broken piñata? Public Money & Management. doi:10.1080/09540962.2016.1162591. Details |
| 2015 | MCKEVITT, D. (2015). Debate: Value for money—in search of a definition. Public Money & Management. doi:10.1080/09540962.2015.1007702. Details |
| 2014 | MCKEVITT, D., DAVIS, P. (2014). How to interact, when and with whom? SMEs and public procurement. Public Money & Management. doi:10.1080/09540962.2015.986897. Details |
| 2012 | MCKEVITT, D., DAVIS, P., WOLDRING, R., SMITH, K., FLYNN, A., MCEVOY, E. (2012). An exploration of management competencies in public sector procurement. Details |
| 2013 | MCKEVITT, D., DAVIS, P. (2013). Microenterprises: How they interact with public procurement processes. International Journal of Public Sector Management. doi:10.1108/IJPSM-06-2012-0086. Details |
| 2014 | MCKEVITT, D., DAVIS, P. (2014). Supplier development and public procurement: Allies, coaches and bedfellows. International Journal of Public Sector Management. doi:10.1108/IJPSM-03-2014-0041. Details |
| 2013 | MCKEVITT, D., FLYNN, A., DAVIS, P. (2013). Public buying decisions: A framework for buyers and small firms. International Journal of Public Sector Management. doi:10.1108/IJPSM-11-2012-0144. Details |
| 2015 | MCKEVITT, D., MARSHALL, D. (2015). The legitimacy of entrepreneurial mentoring. International Journal of Entrepreneurial Behaviour and Research. doi:10.1108/IJEBR-05-2014-0089. Details |
| 2015 | FLYNN, A., MCKEVITT, D., DAVIS, P. (2015). The impact of size on small and medium-sized enterprise public sector tendering. International Small Business Journal. doi:10.1177/0266242613503178. Details |
| 2022 | MCKEVITT, D., CARBERY, R., COLLINS, S. (2022). Job crafting in project management: Implications for project success and career satisfaction. International Journal of Project Management, 40 (7), 741-749. doi:10.1016/j.ijproman.2022.08.004. Details |
Book chapter
| Year | Publication |
| --- | --- |
| 2019 | CARBERY, R., MCKEVITT, D. (2019). Career Development. Human Resource Management. Springer Publishing. Details |
Back to top