Food Marketing and Entrepreneurship (BSc (Hons))
Back
Programme Description
BSc (Hons) Food Marketing & Entrepreneurship offers a unique combination of business and science, providing graduates with the skills to work in an exciting, fast-paced industry. The programme explores the application of business concepts and food science to support business excellence.
Graduates will learn skills in strategic decision-making, innovation, enterprise and knowledge management, delivered through an integrated range of subjects that support successful personal and business development.
The course is designed to consider the challenges faced by businesses and expose students to the concepts and theories that explain how the business world operates. Practical application of these theories in the form of group and individual projects will be integral to your learning experience.
The programme is built on UCC's international reputation in food education and research and taught by lecturers who are internationally recognised in their field of expertise.
Modules
Year 1 Modules (all 5 credits):
Year 2 Modules:
Introduction to Management Accounting; International Food Policy; Food Economics; Principles of Food Science and Technology; Topics in Food Quality and Legislation B; Introduction to Information Systems; Information Systems for the Networked Enterprise; Fundamentals of Nutrition; Introduction to Business Statistics; Methods of Business Statistics; Quantitative Research for Food
Year 3 Modules:
Core
Market-oriented New Food Product Innovation; Food Market Research Methods; Food Enterprise Management; Food Marketing Management; Science and Technology of Food Systems; Food and Industrial Microbiology; People and Organisation; Enterprise and Innovation; Applied Nutrition
Electives
Transferrable skills - Food Business and Development research project; Work Placement
Year 4 Modules:
Core
Accounting in Business; Global Food Policy; Consumer Behaviour in Food Markets; International Food Retail Marketing; Global Food Supply Chain Management; Food Marketing and Entrepreneurship; Strategic Marketing; Strategic Management; Sensory Evaluation of Foods
Electives
Financial Reporting; Food Security and the Developing World; Co-operative Business and the Rural Economy; Cereals and Related Beverages B; Entrepreneurship Practice and Opportunity Recognition; Advanced Food Packaging
Having successfully completed this course you should be able to:
comprehend and resolve a variety of marketing and business challenges within a fast-paced business environment
communicate effectively to business and food science communities
recognise the importance of good science in business success
contribute, either in a leadership or supporting role, to the effective functioning of a team
See the College Calendar for more detailed information on the programme and the Book of Modules for a more detailed description of programme modules.
Why Choose This Course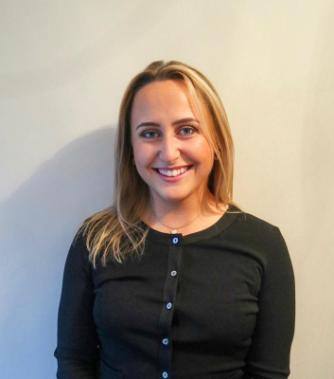 Anna McCarthy (FME 3, 2019)
I am completing my six-month placement in Valeo Foods, in Dublin. Valeo own several different Irish brands, such as Jacobs, Kelkin, Batchelors, Chef, Odlums and many more. I am working with the communications team, promoting new products and our existing brands across all forms of social media and in-store. I'm also spending time at the Virgin media studios, shooting videos and photography for our websites. It's so interesting to see how much work goes on behind the scenes. It's great to bring ideas and skills to the table from my modules in college such as food marketing, enterprise & innovation and food enterprise management!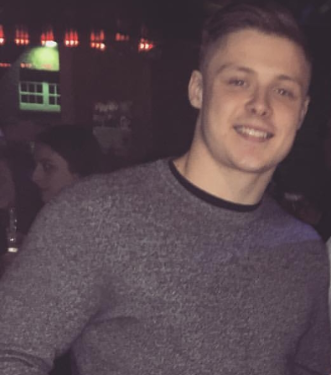 Liam O'Connell (FME 3, 2017)
"Currently, I am spending a lot of time working with food developers & technologists improving current products and developing new food products for SuperValu & Centra stores across the country.
To date, my placement has handed me experience in developing new food products, contacting and negotiating with suppliers and looking at products' ingredients to see how they can be altered and improved."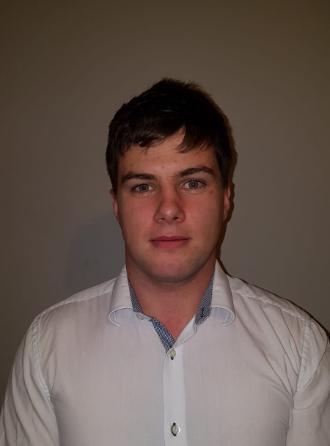 Oisin Conway (FME 3, 2019)
"I'm working on four Brands in Musgrave's "Future Brands" Department that are currently being launched across SuperValu and Centra stores. These include Caramico pizza, Green Kitchen salads, Moo'd Ice-cream and another exciting new brand yet to launch. My work involves supporting the Brand Support Managers, visiting retailers and doing mystery shops, while supporting the NPD team to create new products. This is a fascinating placement as I watch new brands launch and grow and learn about challenges associated with starting a new business."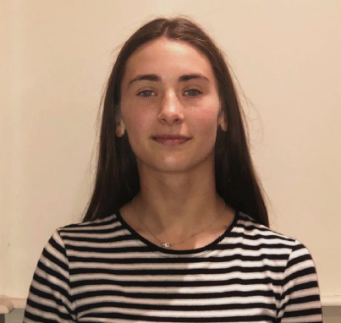 Clíodhna O'Regan (FME3, 2019)
I'm on placement with Allfresh Wholesale Ltd, developing a new business initiative. I've been responsible for the creation of a new logo, brochures, a website and lots of social media posts! I am spending a lot of time presenting my new business to offices around Cork city and educating office workers on the benefits of fruit in the workplace. This project has really given me a taste of the entrepreneurial side of the course and it has handed me a vast amount of experience in the real world. Several modules have helped me tackle the obstacles I've come across such as market innovation, food enterprise management and food market research methods
If you are interested in learning about, understanding and, most importantly, contributing to the success of the most important home-grown sector in the Irish economy, this is the course for you.
As a student of this course we aim to develop your ability to gather market intelligence, interpret data from multiple sources, and judge and realise market opportunities, while also enhancing your appreciation of the science of food and ensuring that you understand the significance of the regulatory and business environment. This will support you in developing a skills set that fosters leadership and innovation.
You will get opportunities to test your technical knowledge (in both business and science) through projects and work placement. Skills such as working with and for others, responding to briefs, working to deadlines, using initiative, communicating and presenting in professional manner will also be developed. These transferable skills form an important part of your armoury when seeking employment and advancing your career.
This programme offers a unique combination of business and science. This positions graduates to work in the space between science and business. Furthermore, the programme is built on UCC's international reputation in food education and research and includes many lecturers who are internationally recognised in their field of expertise.
Skills and Careers Information
Graduates from the BSc will be equipped to find employment in the thriving indigenous food sector.
The skills acquired will also ensure that our graduates can position themselves to exploit career opportunities within fast-moving consumer goods markets both here and abroad.
International growth will underpin demand for graduates in areas such as consumer research, product marketing, key account and supply-chain management not only in Ireland but worldwide. And with suitable experience there is always the prospect of setting up your own business!
Study Abroad
An integral part of this programme is a six-month industrial placement during Year 3. The placement offers an excellent opportunity to draw on your knowledge and skills in performing tasks in specific work contexts. This will enhance your work capabilities and offers you a chance to reflect on and better understand these.
Placement opportunities are both national and international, and past placements have included:
Aldi (Buying Office)
Nestle
Cully & Sully
Dairygold
Dunnes Stores (Buying Office)
Glenilen
Glanbia (Supply Chain)
Kepak Group
Musgrave Group (Own Brand, Buying, Marketing)
Rich Dairies (USA)
Silver Pail
Back to top
Learning Outcomes
On successful completion of this programme, students should be able to:
Communicate and work effectively to a professional standard;
Demonstrate analytical and problem solving skills associated with effective practice;
Engage in the application of frameworks and techniques in organisational settings;
Demonstrate entrepreneurial capacity;
Describe the role of science in food
Back to top
Practicalities & Assessment
Expected lecture hours: In a typical week most students will have 12 hours of lectures.
Expected reading hours: Self directed learning is an important aspect of University education and the student will need to supplement in-class learning with study of relevant reading materials. Study time is also used to work in teams to prepare project reports and essays. As a general rule of thumb for every hour in class the student should complete three hours of self-directed learning.
Expected lab/practical hours: In a typical week most students will have 3-6 hours of seminars, tutorials and practical classes.
Full module information is detailed in the section below.
Assessment
Written exams will take place before Christmas and in May. Not all modules will have formal examinations. Many modules use other types of assessment including essays, laboratory reports, in-course tests, multiple-choice questionnaires, group project work, oral presentations. Assessment methods and distribution of marks across written examinations and continuous assessment vary from module to module.
Back to top
Modules
Year 1
Year 2
Year 3
Year 4
For full programme requirements, please refer to the University College Cork Academic Calendar here
Back to top
Entry Requirements
Leaving Certificate entry requirements:
At Least six subjects must be presented. Minimum grade H5 in two subjects and minimum grade O6/H7 in four other subjects. English and Irish are requirements for all programmes unless the applicant is exempt from Irish.
Applicants will need to meet the following minimum entry requirements:
| | | | |
| --- | --- | --- | --- |
| English | Irish | Other Language | Maths |
| O6/H7 | O6/H7 | O6/H7 | O6/H7 |
*For 2021 entry, students must achieve a minimum O6/H7 in another language.
Mature students: Applicants should apply directly through the CAO, include a statement of interest and may be called for interview. Applicants are assessed on education, life and/or relevant experience as demonstrated in the CAO application and statement of interest. Approximately four places are available for mature students.
Find out about the mature entry requirements here.
International Students should visit the International Education website.
Non-EU Candidates
Non-EU candidates are expected to have educational qualifications of a standard equivalent to Irish university primary degree level. In addition, where such candidates are non-native speakers of the English language they must satisfy the university of their competency in the English language. To verify if you meet the minimum academic requirements for this programme please visit our qualification comparison pages.
For more detailed entry requirement information please refer to the International website .
Back to top
Application Process
EU Applicants: Application to Year 1 of the degree programme is made directly through the Central Applications Office (CAO). Applicants should apply online at www.cao.ie. The normal closing date for receipt of completed applications is 1st February of the year of entry.
Mature Applicants: Application is made through the CAO and the closing date for receipt of completed applications is 1st February of the year of proposed entry.
Non-EU Applications
For full details of the non-EU application procedure please visit our how to apply pages for international students. In UCC, we use the term programme and course interchangeably to describe what a person has registered to study in UCC and its constituent colleges, schools, and departments.
Not all courses are open to international/non-EU applicants, please check the fact file above.
For more information please contact the International Office.
Back to top
Work Placement Information
Work Placement Details
Benefits of work placement include:
Practical experience in industry
Improved job opportunities
Experience in teamwork and development of interpersonal skills
Awareness of current developments in the sector
For furthur Information , visit UCC Work Placement Website