Dr Seamus O'Reilly
Back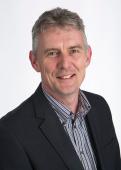 Contact
Food Business & Development
Cork University Business School
University College Cork
Cork University Business School
[email protected] ResearchGate Profile LinkedIn profile

ORCID profile
Biography
Seamus O'Reilly is a Senior Lecturer in the Cork University Business School, UCC, where he is Academic Director of undergraduate and postgraduate Supply Chain Management (SCM) programmes. He has received his BSc and MSc from UCC and a PhD from the University of Wales. Over a 25 year academic career he has worked closely with industry. On this basis he designed and delivered lean supply chain management programmes for practitioners in multi-national and Irish owned companies spanning sectors such as: food & drinks, pharmaceuticals, medtec, electronics and services.
As academic director of education in supply chain management he has contributed to the development of a range of part-time programmes from undergraduate (certificate) to postgraduate (masters) levels that are offered through classroom, distance and blended learning formats. These programmes support industry and career development in supply chain management (http://www.ucc.ie/scm/) and appeal to a variety of people working in a wide range of industries, such as: food and drinks, pharmaceuticals, medical devices, electronics, utilities, distribution and services. Through these programmes he has developed range of pedagogical tools to: (i) support a blend of classroom and distance learning methodologies, (ii) build strong delivery partnerships with expert practitioners and (iii) create an interactive learning environment between the workplace and the classroom.
His research interests in the supply chain management field focus on lean strategy deployment, alignment and performance measurement; business process management (incl. procurement, production planning, order fulfilment, new product introduction); and supply network design. His service to business has been recognised recently at the National Procurement and Supply Chain Awards with the award of Procurement and Supply Chain Leader 2015. From the outset his research work focused on marketing and distribution channels, including analysis of food SME distribution and marketing networks in Ireland, Italy, Spain and France. Current research includes: network analysis & business ecosystems, supply chain complexity, lean and agile supply chain and process improvement, lean procurement maturity models, supply chain network analysis, buyer-supplier relationship management and talent management and competency development. Research methodologies leverage both action research projects and action learning pedagogies.
He has published in a wide range of international academic journals and has also presented papers at a number of international conferences. He is a reviewer for a number of international journals including: Journal of Marketing Management, Supply Chain Management - An International Journal; International Journal of Production Economics; Acta Agriculturae Scandinavica C; Food Policy, Journal of Agricultural Economics and International Journal of Logistics Management. In addition to extensive work within the Irish food industry he has also worked on projects in numerous European countries (including: the Czech Republic, Estonia, France, Italy, Latvia, Lithuania, Poland, Slovakia and Spain) as well as overseas in Chile, Zimbabwe and Ethiopia
Grants and Honours
24/09/2018 - Protecting the Integrity of the Irish agri-food system, Teagasc
22/12/2017 - Vulnerability Resolution Initiatives in the agrifood production and manufacturing chains, Safefood
02/02/2015 - Trust Makers, breakers and brokers - Building trust in the food system on the island of Ireland., Safefood
01/01/2015 - Procurement and Supply Chain Leader, National Procurement and Supply Chain Awards
16/06/2008 - Process Improvement: Enhanced Efficiency & responsiveness of consumer food supply chains
02/02/2004 - [EI PC/2003/124] {O'Reilly Dr. S} N, Enterprise Ireland
Back to top
Thesis
2016 - Forces of agglomeration and Dispersal in rural business Networks: A social network analysis, University College Cork (Thesis Primary Supervisor)
2014 - Risk perception, risk management and the role of livestock insurance,; Evidence from iorthe|n Ethropra, Tigray, University College Cork (Thesis Primary Supervisor)
2014 - The relationship between rural livelihoods and livestock keeping: The case of Sidama Zone, Southern Ethiopia (Thesis Primary Supervisor)
2012 - The role of strategic, tactical and operational manufacturing capabilities in supporting supply chain efficiency and responsiveness: Evidence from SME case studies (Thesis Primary Supervisor)
2021 - Protecting the Integrity of the Irish agri-food system (Thesis Primary Supervisor)
2023 - Sustainable Food Supply Chains (Thesis Co-Supervisor)
2024 - Executive Decision Making (Thesis Co-Supervisor)
2020 - Faculty and student experiences of blended learning in postgraduates programmes: The case of an Irish university, University College Cork (Thesis Co-Supervisor)
2020 - A study of consumers' attitudes towards food products containing beef offal. (Thesis Co-Supervisor)
Back to top
Publications
Journal article
| Year | Publication |
| --- | --- |
| 2014 | A., P., O'REILLY, S. (2014). International journal of logistics management. International Journal of Logistics Management. doi:10.1108/ijlm-03-2014-0041. Details |
| 2007 | O'REILLY, S. (2007). The use of the internet as a marketing channel for Irish speciality food. International Journal of Retail & Distribution Management. doi:10.1108/09590550710728110. Details |
| 2015 | O'REILLY, S., KUMAR, A., ADAM, F. (2015). The role of hierarchical production planning in food manufacturing SMEs. International Journal of Operations and Production Management, 35 (10), 1362 - 1385. doi:10.1108/IJOPM-04-2014-0157. Details |
| 2003 | MURPHY, A., MEEHAN, H., O'REILLY, S., BOGUE, J. (2003). A Ten-Year Delphi Forecast of Irish Speciality Food Market. Journal of International Food & Agribusiness Marketing. doi:10.1300/j047v14n01_05. Details |
| 2019 | TANNER, S., MCCARTHY, M., MCCARTHY, M. B., O'REILLY, S., O'REILLY, S. J. (2019). Digital labelling in the retail environment: a domain-specific innovativeness perspective. International Journal of Retail & Distribution Management, 47 (12). doi:10.1108/IJRDM-08-2018-0175. Details |
| 2017 | BISHU, K. G., LAHIFF, E., O'REILLY, S., GEBREGZIABHER, M. (2017). "Drivers of farmers' cattle insurance decisions: evidence from smallholders in northern Ethiopia".. Agrekon, 57 (1), pp. 40-48. Details |
| 2016 | GEBREEGZIABHER BISHU, K., O'REILLY, S., LAHIFF, E., STEINER, B. (2016). Cattle farmers' perceptions of risk and risk management strategies. Journal of Risk Research, 21 (5), 579-598. doi:https://doi.org/10.1080/13669877.2016.1223163. Details |
| 2019 | TONKIN, E., WILSON, A. M., COVENEY, J., HENDERSON, J., MCCARTHY, M., MEYER, S. B., ... WARD, P. (2019). Food-system actors' perspectives on trust: an international comparison. British Food Journal, 121 (2), 561 - 573. doi:10.1108/BFJ-05-2018-0291. Details |
| 2019 | WILSON, A. M., TONKIN, E., COVENEY, J., MEYER, S., MCCULLUM, D., CALNAN, M., ... MCCARTHY, M. (2019). Cross-country comparison of strategies for building consumer trust in food. Health Promotion International. doi:10.1093/heapro/daz024. Details |
| 2019 | BECK, M., BUCKLEY, J., O'REILLY, S. (2019). Managing pharmaceutical shortages: an overview and classification of policy responses in Europe and the USA. International Review of Administrative Sciences. doi:10.1177/0020852318815330. Details |
| 2018 | BISHU, K. G., O'REILLY, S., O'REILLY, S., LAHIFF, E., STEINER, B. (2018). Cattle farmers' perceptions of risk and risk management strategies: evidence from Northern Ethiopia. Journal of Risk Research. doi:10.1080/13669877.2016.1223163. Details |
| 2018 | BISHU, K. G., LAHIFF, E., O'REILLY, S., O'REILLY, S., GEBREGZIABHER, M. (2018). Drivers of farmers' cattle insurance decisions: evidence from smallholders in northern Ethiopia. Agrekon, 57 (1), pp. 40-48. Details |
| 2016 | MORONEY, A., O'REILLY, S., O'SHAUGHNESSY, M. (2016). Taking the Leap and Sustaining the Journey: Diversification on the Irish Family Farm. Journal of Agriculture, Food Systems and Community Development. doi:10.5304/jafscd.2016.064.004. Details |
| 2013 | O'REILLY, S., KUMAR, A. (2013). Back-end Processes and Operational issues: A Quick Scan Audit of Inventory Management System followed at Tata Croma Store. The IUP Journal of Supply Chain Management. |
| 2004 | O'REILLY, S., HAINES, M. (2004). Marketing quality food products – A comparison of two SME marketing networks. Acta Agriculturae. Details |
| 2004 | MURPHY, M., COWAN, C., MEEHAN, H., O'REILLY, S. (2004). A conjoint analysis of Irish consumer preferences for farmhouse cheese. British Food Journal. doi:10.1108/00070700410529555. Details |
| 2003 | MURPHY, A., MEEHAN, H., O'REILLY, S., BOGUE, J. (2003). A Ten-Year Delphi Forecast of the Irish Speciality Food Market. Journal of International Food & Agribusiness Marketing. doi:10.1300/j047v14n01_05. Details |
| 1995 | O'REILLY, S. (1995). Rural Development in the Baltic States: The Land Reform Question. Eastern European Countryside Journal. |
| 1997 | SHINE, A., O'REILLY, S., O'SULLIVAN, K. (1997). Consumer use of nutrition labels. British Food Journal, 9 (8), 290 - 296. doi:10.1108/00070709710188390. Details |
| 1997 | SHINE, A., O'REILLY, S., O'SULLIVAN, K. (1997). Consumer attitudes to nutrition labelling. British Food Journal, 9 (8), 283 - 289. doi:10.1108/00070709710188381. Details |
| 1999 | MCCARTHY, M., O'SULLIVAN, C., O'REILLY, S. (1999). Pre-identification of first buyers of a new food product. British Food Journal, 101 (11), 842 - 856. doi:10.1108/00070709910301364. Details |
| 2001 | MCCARTHY, M., O'REILLY, S., CRONIN, M. (2001). Psychological, attitudinal and behavioural characteristics of Irish speciality cheese customers. British Food Journal, 103 (5), 313-330. doi:10.1108/00070700110395340. Details |
| 2002 | MURPHY, A., MEEHAN, H. F., O'REILLY, S., BOGUE, J. (2002). A ten-year Delphi forecast of the Irish Speciality Food Market. Journal of International Food and Agribusiness Marketing. Details |
| 2003 | O'REILLY, S., HAINES, M., ARFINI, F. (2003). Food SME networks: Process and governance - The case of Parma Ham. Journal on Chain and Network Science. doi:10.3920/JCNS2003.x027. Details |
| 2003 | MCCARTHY, M., DE BOER, M., O'REILLY, S., COTTER, L. (2003). Factors influencing intention to purchase beef in the Irish market. Meat Science. Details |
| 2004 | MCCARTHY, M., O'REILLY, S., COTTER, L., DE BOER, M. (2004). Factors influencing consumption of pork and poultry in the Irish market. Appetite. doi:10.1016/j.appet.2004.01.006. Details |
| 2013 | SLOANE, A., O'REILLY, S., OREILLY, S. (2013). The emergence of supply network ecosystems: A social network analysis perspective. Production Planning and Control. Details |
| 2013 | SAMMON, D., O'REILLY, S. (2013). A conceptual data model to enhance SKU management in food SMEs. Journal of Decision Systems. doi:10.1080/12460125.2013.841397. Details |
| 2016 | O'REILLY, S., KUMAR, A. (2016). Closing the loop: An exploratory study of reverse ready-made garment supply chains in Delhi NCR. International Journal of Logistics Management. doi:10.1108/IJLM-03-2015-0050. Details |
| 2018 | O'REILLY, S., HEALY, J., O'DUBHGHAILL, R. (2018). Continuous improvement in a university – the first steps: a reflective case study. International Journal of Productivity and Performance Management. doi:10.1108/IJPPM-08-2016-0179. Details |
| 2019 | TANNER, S., MCCARTHY, M., MCCARTHY, M. B., O'REILLY, S., O'REILLY, S. J. (2019). Exploring the roles of motivation and cognition in label-usage using a combined eye-tracking and retrospective think aloud approach. Appetite, 135, 146-158. doi:10.1016/j.appet.2018.11.015. Details |
| 2014 | POTTER, A., O'REILLY, S. (2014). Guest Editorial. International Journal of Logistics Management. doi:10.1108/ijlm-03-2014-0041. Details |
| 2019 | O'REILLY, S. (2019). Lean Six Sigma in higher education institutes: an Irish case study. International Journal of Lean Six Sigma. doi:10.1108/ijlss-08-2018-0088. Details |
| 2022 | CARROLL, H. K., MOORE, S., FAROOQ, A. R., IQBAL, S., HADI, D. K., O'REILLY, S. (2022). The impact of the COVID-19 pandemic on non-national doctors in Ireland. Irish Journal of Medical Science. doi:10.1007/s11845-022-03220-6. Details |
| 2019 | COLEMAN, K., BRADY, C., O'REILLY, S., O'REILLY, S., O' BRIEN, T. (2019). Exploring the interface of oncology and palliative care in Ireland. Irish Medical Journal, 112 (7). |
| 2023 | O'NEILL, C., MCCARTHY, M. B., O'REILLY, S., ALFNES, F. (2023). Food interests, preferences and behaviours: a profile of the sustainable food consumer. British Food Journal, 125 (13). doi:10.1108/BFJ-09-2022-0762. Details |
Book chapter
| Year | Publication |
| --- | --- |
| 2018 | SLOANE, A., O'REILLY, S. (2018). Social Network Analysis. Advanced Research Methods for Applied Psychology: Design, Analysis and Reporting. Routledge. |
| 2004 | O'REILLY, S., MCCARTHY, M., O'DONOVAN, P., HOWLETT, B. (2004). Organic food consumers - The Irish case. Marketing Trends for Organic Food in the Advent of the 21st Century. World Scientific Publishing Co. |
| 2002 | O'REILLY, S. (2002). Zinegrowane podejoecie do rozwoju lokalnego: Studium przypadku Ballyhoura (An integrated approach to area based development: a case study of Ballyhoura). Socjologia wsi w Irelandi, Wojciech, K. (ed.) Wydawnictwo Naukowe Uniwersytetu Mikołaja Kopernika. Canadian Journal of Statistics. |
| 2002 | O'REILLY, S., GOUGH, F. (2002). bszary wiejskie Irlanii w proceach integracji z Uni¹ Euopejsk¹ (A Brief Review of the development of rural areas in Ireland since the entry to the European Community'. Socjologia wsi w Irelandi, Wydawnictwo Naukowe Uniwersytetu Miko?aja Kopernika. |
| 2001 | O'REILLY, S. (2001). Rural Development and Agribusiness - the Irish Experience. Bartkowiak, P. and Novak, C. (eds.) Management in Diversification of Rural Areas, Wydawnictwa Naukowo-Techniczne. |
| 1998 | O'REILLY, S. (1998). Wieoe a Unia Europejska: Przpadek Irlandii (The Country and the European Union: The Case of Ireland). Rozwój Obszarów Wiejskich w Perspektywie Integracji z Unia Europejska (Development of Rural Areas from the perspective of Integration with the EU). |
| 1998 | O'REILLY, S. (1998). "Rozwój obszarów wiejskich w Irlandii w okresie rolstwa w Unii Europejskiej" ("Development of rural areas in Ireland during membership of the European Union"). Wierzbicki, W. T. and Kaleta, A. (eds.) Rolnictwo I wie? europejska od korzeni ku wspólnej przyszlo?ci w XXI wieku (Agriculture and the EU from its roots to the common future). |
| 1994 | O'REILLY, S. (1994). The Role of Multidisciplinary Education in Rural Development. Changes in Teaching of Economic Subjects in Agricultural Universities.. |
| 2007 | ARELLANES, M. Q., O'REILLY, S. (2007). The role of ISO standards in micro and small-scale food ingredient companies. Quality Management in Food Chains. Wageningen Academic Publishers. |
| 2020 | TANNER, S., MCCARTHY, M., O'REILLY, S. (2020). Using Eye-Tracking and Retrospective Think Aloud as a Probing Tool in Food Labelling Research: An Abstract. Enlightened Marketing in Challenging Times (pp. 555-556). Springer Publishing. Details |
| 2020 | , MURPHY, T., MCNULTY, J., O'DUBHGHAILL, R., O'REILLY, S., O'DONOVAN, H., ... M, V. S. (2020). Case Studies of LSS in Higher Education. Lean Six Sigma in Higher Education (pp. 185 - 221). Emerald Publishing. Details |
| 2020 | O'REILLY, S., O'REILLY, S., HEALY, J., O'DUBHGHAILL, R., MURPHY, T. (2020). The Lean Six Sigma Journey at University College Cork, Ireland: Key Results, Challenges, and Lessons Learned. Lean Six Sigma for Higher Education. Emerald Publishing. Details |
| 2022 | , HENCHION, M. M., BACKER, C. J. S. D., HUDDERS, L., O'REILLY, S. (2022). Ethical and sustainable aspects of meat production; consumer perceptions and system credibility. New Aspects of Meat Quality. Woodhead Publishing. Details |
Conference paper
| Year | Publication |
| --- | --- |
| 2014 | RANJANI, C., KUMAR, A., O'REILLY, S. (2014). Big Data & Analytics : Big Deal or Big Value for SMEs?. BADB Conference proceedings. |
Magazine article
| Year | Publication |
| --- | --- |
| 2007 | MCCARTHY, M., O'REILLY, S., O'SULLIVAN, A., GUERIN, P. (2007). An investigation into the determinants of commitment to organic farming in Ireland. Journal of Farm Management. |
Report
| Year | Publication |
| --- | --- |
| 2001 | MURPHY, A., MEEHAN, H., O'REILLY, S., BOGUE, J. (2001). The Market for Speciality Foods in Ireland. |
| 2019 | O'REILLY, S., HENCHION, M., SLOANE, A., SHEERIN, H. (2019). Vulnerability Management Initiatives. A comparison of Vulnerability Management Initiatives in agri-food chains on the island of Ireland and in selected OECD countries. Retrieved from https://www.safefood.net/getmedia/7d5588e8-cb17-40fc-a78c-c2d6f2d2028d/Vulnerabiliby-Management-Initiatives.aspx?ext=.pdf |
Other
| Year | Publication |
| --- | --- |
| 2008 | O'REILLY, S. (2008). Small and Medium Sized Food Enterprise Networks in Supply Chains: The Case of Parma Ham. Details |
| 2011 | SLOANE, A., O'REILLY, S. (2011). Structural and Agentic Analysis of Supply-Chains: A Social Network Analysis Approach. Nottingham University. |
| 2010 | SLOANE, A., O'REILLY, S. (2010). The Emergence of Supply Chain Eco-Systems - A Social Network Analysis (SNA) Perspective. Production Planning & Control. Details |
| 2018 | TANNER, S., MCCARTHY, M., O'REILLY, S. (2018). The Efficacy of Digital Labelling in the Attention Economy. SKEMA Business School. |
| 2018 | O'REILLY, S., SLOANE, A., HENCHION, M. (2018). Food Supply Chain Vulnerability: A Review of Emerging Challenges and Responses.. Nottingham University. |
| 2015 | O'REILLY, S., HEALY, J., O'DUBHGHAILL, R. (2015). A Continuous Improvement Journey in the Higher Education Sector: A Case Study of a University in Ireland. |
| 2014 | O'REILLY, S. (2014). Supply Chain Competencies: The contribution of work-based learning in executive education programmes. |
| 2011 | BUTCHER, T., CHAN, C., CHAN, C., SCRIVEN, P., O'REILLY, S., PEREIRA, S. (2011). Participation and engagement in inter-organizational groups: Synthesizing social network analysis with ethnography to evaluate social capital. IEEE International Conference. Details |
| 2021 | , O'REILLY, S., FREEMAN, D., DOOLEY, L. (2021). LSS Implementation in Micro Enterprises: Adoption of tools to support competitiveness. Purdue University Press. Details |
Back to top