Prof Thomas Butler
Back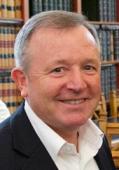 Contact
Professor
Business Information Systems
University College Cork
Cork University Business School
Biography
Tom Butler PhD MSc is Professor of Information Systems and Regulatory Technologies at University College Cork. In this role, his research focuses on the application of artificial intelligence approaches such as knowledge representation, machine learning and natural language processing to address regulatory compliance and risk problems in the financial industry, including operational resilience (including cyber security), data virtualisation, and machine-readable and executable regulations and rules. He has been active in this area since 2012.
Tom's teaching builds on his applied research and industry experience: He currently lectures on Information Security, Cyber Security, Systems Analysis and Design, and Informatics at undergraduate and postgraduate levels. He also delivers seminars on Philosophy and the Scientific Method to PhD candidates.
Tom garnered over €8.5m in research funding in the past 15 years, chiefly as Principal Investigator of Ireland's Governance Risk and Compliance (GRC) Technology Centre (2013-2018). His research on regulatory compliance and operational risk focused on developing AI-based solutions to address GRC and regulatory problems facing the financial industry. There he led a multidisciplinary team of AI knowledge engineers and lawyers (legal-regulatory annotators) across several projects. This research resulted in 12 technology innovations: He subsequently founded a university start-up company called Semantic Rule Ltd. to help commercialise SmaRT, which was pivotal in the success of the Bank of England/FCA Digital Regulatory Reporting Project. Subsequently, he established the GR3C (2018-2022), where two Marie Skłodowska-Curie Career FIT Research Fellows conducted field research on two AI projects in concert with a major financial institution and a RegTech software vendor.
Considered a global thought leader in the field of RegTech, particularly regulatory compliance and risk technologies, he and his team participated in the Bank of England/FCA Digital Regulatory Reporting Project (2017-2019). Following this, he was appointed a member of the Expert Group on Regulatory Obstacles Financial Innovation (ROFIEG) at the European Commission's Directorate-General for Financial Stability, Financial Services and Capital Markets Union (FISMA) in 2018. There he helped shape current European policy and strategy on digital technologies for financial innovation and RegTech. He was also the only academic member of the European Securities and Markets Authority (ESMA) Data Advisory Group in 2020.
In 2021, Tom became a research consultant for a global information technology (IT) services and consulting firm in ICT-enabled integrated risk management and operational resilience.
Currently, he holds membership in the Irish Software Research Centre, Lero, the Enterprise Data Management Council (EDM Council), and the RegTech Council. He also acts in an advisory position for Accenture's European Integrated Risk Management (IRM) function.
Tom is ranked in the top 2% of scientists by discipline globally, as indicated in research by eminent researchers at Stanford University in 2020.1
Tom has garnered over €8.7m in research funding. He is considered a global thought leader in financial and regulatory technologies (FinTech-RegTech) and technology risk.
Grants and Honours
05/01/2014 - Miscellanous Membership Fees - EI TC/2012/0009, Miscellaneous
03/01/2013 - Governance Risk and Compliance Technology Centre, Enterprise Ireland
12/01/2012 - Financial Services Governance Risk and Compliance Technology Centre, Enterprise Ireland
03/08/2011 - Innovative Business Models for the International Energy Sector., Tyndall National Institute
01/01/2011 - Ranked 33rd in Association for Information Systems Senior Scholars World Rankings, http://vvenkatesh.com/isranking/
09/01/2009 - Government of Ireland Research Fellowship, Irish Research Council for the Humanities and Social Sciences (IRCHSS)
09/01/2009 - IRCHSS - Towards a Theorectically-informed Business Model for implementing Green IT Initiatives in Organisations., Irish Research Council for the Humanities and Social Sciences (IRCHSS)
Back to top
Other Activities
11/10/2021 - Reconceptualising Risk Management in the Digital Bank BIS Working Paper
12/05/2021 - European Securities and Markets Authority (ESMA) Data Standing Committee's Data Advisory Group (DAG)., European Commission
05/05/2021 - Risk and Resilience in the Financial Industry: Two Sides of the Same Coin BIS Working Paper
16/04/2021 - Founder and Treasurer of BGWS Coop
04/03/2021 - Wireless Technologies and the Risk of Adverse Health Effects in Society BIS Working Paper
12/12/2020 - ICIS JIT Special Issue Workshop
12/02/2020 - 5G and Wireless Technologies: A Monograph on Health Risks, Industry Deceit, and Policy Capture Research Monograph
17/06/2019 - Journal of Information Technology Special Issue: Senior Editor of the Regulation in the Age of Digitalization
24/05/2019 - Chair viva voce of MSc Theses and Examination Board, Czech University of Life Sciences
22/05/2019 - Chair viva voce of BSc Theses and Examination Board, Czech University of Life Sciences
21/04/2019 - Understanding Sensemaking of AI Technology and its Consequences for the Financial Industry BIS Working Paper
03/04/2019 - Understanding and Decision-Making in the Financial Industry: Perspectives from the Rough Ground BIS Working Paper
14/02/2019 - Thirty Recommendations on Regulation, Innovation and Finance Final Report to the EC, European Commission
19/01/2019 - The Business Case for Elevating Governance Risk and Compliance in the Enterprise. BIS Working Paper
01/12/2018 - Problems in the Digital Transformation of Regulatory Reporting in the UK Financial Industry. BIS Working Paper
08/11/2018 - Applying AI and Machine Learning to RegTech: This talk to the RegTech Rising on Dec 3rd 2018 was the second keynote.
21/06/2018 - Digital Regulatory Compliance: Necessary and Sufficient Conditions: Keynote Address to the RegTech Talks, Conference June 21st
07/06/2018 - Thirty Recommendations on Regulation, Innovation and Finance Final Report to the European Commission, European Commission
22/05/2018 - Chair viva voce of MSc Theses and Examination Board, Czech University of Life Sciences
22/05/2018 - Chair viva voce of BSc Theses and Examination Board, Czech University of Life Sciences
05/05/2018 - SemanticRule SmaRT4Reg Business Plan UCC Spinout Company
05/04/2018 - Bank of England/FCA RegTech Roundtable Keynote at the Central Bank of Ireland
05/04/2018 - Organised and Chaired the Bank of England/FCA RegTech Roundtable Conference that was hosted at the Central Bank of Ireland., Bank of England
23/03/2018 - Key note presentation: A New Paradigm for Regulatory Change and Compliance, JWG RegTech Capital Markets Conference, March 2018,
03/02/2018 - RegTech in Focus: A Critical Case Study of the RegTech Sprint. BIS Working Paper
01/02/2018 - On the Clear Evidence of the Risks to Children from Smartphone and WiFi Radio Frequency Radiation
10/01/2018 - A New Paradigm for Regulatory Change and Compliance. Industry Report.
06/01/2018 - A Frontline Dispatch on the Promise, Potential and Pitfalls of RegTech. BIS Working Paper
02/01/2018 - Model Driven Machine Readable and Executable Regulatory The objective of the RegTech Technology Roundtable. BIS Working Paper
07/10/2017 - Towards enterprise RegTech for managing risk and compliance reporting in the Financial Industry. BIS Working Paper
09/09/2017 - Transforming Organizational Cultures in Financial Institutions through Adaptive Behavioural Change. BIS Working Paper
06/09/2017 - Advancing Industry Best Practices by Zooming in on Why RegTech Needs SemTech Standards.
06/09/2017 - RegTech Leaders Forum Panel Presentation:Navigating Through the Changing Regulatory Landscape to Harness Innovation Opportunities while Infusing Compliance Best Practices.
01/09/2017 - Digital Regulatory Reporting Project. UCC research lead advising the Financial Conduct Authority and Bank of England on Digital Regulatory Reporting groups., Bank of England
22/05/2017 - Chair viva voce of MSc Theses and Examination Board, Czech University of Life Sciences
22/05/2017 - Chair viva voce of BSc Theses and Examination Board, Czech University of Life Sciences
20/03/2017 - Standards-based Semantic Technologies for Smart Regulation. European Central Bank., Bank of England
02/01/2017 - Standards-based Semantic Technologies for Smart Regulation . Report
14/12/2016 - New Perspectives on the Management of Enterprise Risk Presented to the GRCTC 2nd Symposium 2016, National Convention Centre, Dublin 2016
14/12/2016 - Annual Industry Symposium on GRC Technology Research and Solutions
11/12/2016 - Digital Innovation at the Crossroads Member of Organising Committee
13/09/2016 - Presentation to the Object Management Group, Financial Domain Task Force, OMG Technical Meeting, Chicago, Il, September 13th 2016
01/10/2015 - Research collaboration with Deloitte Risk Advisory
01/01/2000 - Information Systems Journal: Reviewer on institutional theory and ISD
Back to top
Research Domains
Governance Risk and Compliance (GRC) Systems for Financial Services
Ontology and Process Model Development
Artificial Intelligence Technologies  
Business Models for GRC technology innovations
Smart Regulation (based on Semantic Technologies)
Business Models for ICT-enabled Smart Grid/Homes/Buildings and Energy Informatics
Environmentally sustainable IT Governance
Environmental Compliance Management Systems (ECMS)
Risk management  
Back to top
Publications
Journal article
| Year | Publication |
| --- | --- |
| 2009 | MCAVOY, J., BUTLER, T. (2009). The role of project management in ineffective decision making within Agile software development projects. European Journal of Information Systems. doi:10.1057/ejis.2009.22. Details |
| 2009 | MCAVOY, J., BUTLER, T. (2009). A Failure to Learn By Software Developers: Inhibiting the Adoption of an Agile Software Development Methodology. Journal of Information Technology Case and Application Research. doi:10.1080/15228053.2009.10856152. Details |
| 2009 | MCAVOY, J., BUTLER, T. (2009). Project Post-mortems Mindless Mismanagement of Agreement. Journal of Decision Systems. doi:10.3166/jds.18.53-73. Details |
| 2007 | MCAVOY, J., BUTLER, T. (2007). The impact of the Abilene Paradox on double-loop learning in an agile team. Information and Software Technology. doi:10.1016/j.infsof.2007.02.012. Details |
| 2006 | MCAVOY, J., BUTLER, T. (2006). Resisting the change to user stories: a trip to Abilene. International Journal of Information Systems and Change Management. doi:10.1504/ijiscm.2006.008286. Details |
| 2018 | BUTLER, T., BROOKS, R. (2018). On the role of ontology-based RegTech for managing risk and compliance reporting in the age of regulation. Journal of Risk Management in Financial Institutions. |
| 2015 | BUTLER, T., HACKNEY, R. (2015). Understanding digital eco-innovation in municipalities: An institutional perspective. Association of Information Systems. |
| 2014 | ABI-LAHOUD, E., BUTLER, T., O'BRIEN, L. (2014). A hermeneutic approach to solving the translation problem in designing ontologies. Journal of the Association for Information Systems. |
| 2012 | BUTLER, T., MCGOVERN, D. (2012). A conceptual model and IS framework for the design and adoption of environmental compliance management systems. Information Systems Frontiers. |
| 2011 | BUTLER, T. (2011). Compliance with institutional imperatives on environmental sustainability: Building theory on the role of Green IS. Journal of Strategic Information Systems. |
| 2008 | BUTLER, T., GRACE, A. (2008). Beyond Knowledge. Journal of Cases On Information Technology. |
| 2006 | BUTLER, T., MCAVOY, J. (2006). A paradox of virtual teams and change: an implementation of the theory of competing commitments. International Journal of e-Collaboration (IJeC). |
| 2005 | BUTLER, T., GRACE, A. (2005). Beyond Knowledge Management. Journal of Cases On Information Technology. |
| 2005 | BUTLER, T., GRACE, A. (2005). Learning management systems: a new beginning in the management of learning and knowledge. |
| 2005 | BUTLER, T. (2005). Power Conflict, Commitment & the Development of Sales & Marketing IS/IT Infrastructures at Digital Devices, Inc.. Journal of Cases On Information Technology. |
| 2003 | BUTLER, T. (2003). An institutional perspective on developing and implementing intranet-and internet-based information systems. |
| 2003 | BUTLER, T. (2003). From data to knowledge and back again: Understanding the limitations of KMS. Knowledge and Process Management. |
| 2002 | BUTLER, T. (2002). Bridging the digital divide through educational initiatives: Problems and solutions. Informing Science: The International Journal of an Emerging Transdiscipline. |
| 2000 | BUTLER, T. (2000). Transforming information systems development through computer-aided systems engineering (CASE): lessons from practice. |
| 1999 | BUTLER, T., FITZGERALD, B. (1999). Unpacking the systems development process: an empirical application of the CSF concept in a research context. Journal of Strategic Information Systems. |
| 1998 | BUTLER, T. (1998). Towards a hermeneutic method for interpretive research in information systems. Journal of Information Technology. |
| 2008 | BUTLER, T., MURPHY, C. (2008). An exploratory study on IS capabilities and assets in a small-to-medium software enterprise. |
| 2008 | BUTLER, T., FELLER, J., POPE, A., EMERSON, W., MURPHY, C. (2008). Designing a core IT artefact for Knowledge Management Systems using participatory action research in a government and a non-government organisation. Journal of Strategic Information Systems. doi:10.1016/j.jsis.2007.10.002. Details |
| 2007 | BUTLER, T., MURPHY, C. (2007). Understanding the design of information technologies for knowledge management in organizations: a pragmatic perspective. |
| 2009 | MCAVOY, J., BUTLER, T. (2009). The Dilution of Effort in Self-Evaluating Development Teams: Agile Loafing. Electronic Journal of Information Systems Evaluation. |
| 2018 | BUTLER, T., MCAVOY, J. (2018). A critical realist method for applied business research. Journal of Critical Realism. |
| 2007 | BUTLER, T., HEAVIN, C., O'DONOVAN, F. (2007). A theoretical model and framework for understanding knowledge management system implementation. Journal of Organizational and End User Computing. doi:10.4018/joeuc.2007100101. Details |
| 2020 | BUTLER, T., HACKNEY, R. (2020). The role of informational mechanisms in the adoption of Green IS to achieve eco-sustainability in municipalities. Information and Management. doi:10.1016/j.im.2020.103320. Details |
| 2019 | BUTLER, T., O'BRIEN, L. (2019). Artificial intelligence for regulatory compliance: Are we there yet? Journal of Financial Compliance, 3 (1), 44-59. |
| 2022 | KIELY, G., BUTLER, T., FINNEGAN, P. (2022). Global virtual teams coordination mechanisms: building theory from research in software development. Behaviour and Information Technology, 41 (9), 1952-1972. doi:10.1080/0144929X.2021.1909141. Details |
| 2019 | GRACE, A., GLEASURE, R., FINNEGAN, P., BUTLER, T. (2019). Enabling service co-production: a theory-building case study. European Journal of Information Systems, 28 (4), 413-438. doi:10.1080/0960085X.2019.1581440. Details |
| 2018 | DALY, M., BUTLER, T. (2018). Conduct risk: towards a model for assessment and remediation. Journal of Decision Systems, 27 (1), 209-216. doi:10.1080/12460125.2018.1468172. Details |
| 2017 | BUTLER, T., SEIDEL, S., BHARATI, P., FRIDGEN, G., WATSON, R., ALBIZRI, A., ... WATTS, S. (2017). The Sustainability Imperative in Information Systems Research. Communications of the Association for Information Systems, 40. doi:10.17705/1cais.04003. Details |
| 2021 | BUTLER, T., ESPINOZA LIMON, A., SEPPÄLÄ, S. (2021). Towards a capability assessment model for the comprehension and adoption of AI in organisations. Journal of AI, Robotics & Workplace Automation, 1 (1), 18-33. |
| 2021 | BUTLER, T. (2021). Achieving operational resilience in the financial industry: Insights from complex adaptive systems theory and implications for risk management. Journal of Risk Management in Financial Institutions, 14 (4), 395-407. |
| 2021 | BUTLER, T., , A. E.-L., SEPPÄLÄ, S. (2021). Towards a Capability Assessment Model for the Comprehension and Adoption of AI in Organisations. Journal of AI, Robotics & Workplace Automation, 1 (1), 18-33. |
Book
| Year | Publication |
| --- | --- |
| 2022 | BUTLER, T., STENECK, N. (2022). Debatten on Mikrobølgene. Paradigmeskifte Forlag AS. |
Book chapter
| Year | Publication |
| --- | --- |
| 2019 | BUTLER, T., O'BRIEN, L. (2019). Understanding RegTech for Digital Regulatory Compliance. Disrupting Finance. Palgrave Pivot. |
| 2016 | BUTLER, T. (2016). Towards a Hermeneutic Method for Interpretive Research in Information Systems. Enacting Research Methods in Information Systems: Volume 2. Palgrave Macmillan. |
| 2012 | GRACE, A., FINNEGAN, P., BUTLER, T. (2012). Collaborative Decision Making at the Client Interface: An Exploratory Case Study of Service Co-production. Fusing Decision Support Systems Into The Fabric Of The Context. |
| 2012 | BUTLER, T. (2012). Institutional change and green IS: Towards problem-driven, mechanism-based explanations. Information Systems Theory. Springer Publishing. |
| 2012 | BUTLER, T. (2012). Regulating Green IT: Laws, Standards and Protocols. Harnessing Green IT: Principles and Practices. |
| 2012 | HAQUE, R., KRDZAVAC, N. B., BUTLER, T. (2012). Transforming Nescient Activity into Intelligent Activity. Data and Knowledge Engineering. |
| 2010 | BUTLER, T., GRACE, A. (2010). Building and maintaining human capital with learning management systems. Strategic Intellectual Capital Management in Multinational Organizations: Sustainability and Successful Implications. IGI Global. |
| 2010 | FLYNN, A., BUTLER, T., MCGARRY, J. (2010). On Institutional Rationality and Decision Making in Adopting Green ICT Strategies. DSS. IOS Press. |
| 2008 | BUTLER, T., EMERSON, W., MCGOVERN, D. (2008). Compliance-as-a-Service in Information Technology Manufacturing Organizations: An Exploratory Case Study. Information technology in the service economy: Challenges and possibilities for the 21st century. Springer Publishing. |
| 2008 | BUTLER, T., MCAVOY, J. (2008). The Desire for Cohesion in Virtual Teams. E-Collaboration in Modern Organizations: Initiating and Managing. |
| 2006 | BUTLER, T. (2006). Social inclusion and the information systems field: why now?. Social inclusion: Societal and organizational implications for information systems. |
| 2002 | BUTLER, T., FITZGERALD, B. (2002). Exploring the relationship between institutional context, user participation, and organizational change in a European telecommunications company. Advanced Topics in End User Computing, Volume 1. IGI Global. |
| 2002 | BUTLER, T., FITZGERALD, B. (2002). The relationship between user participation and the management of change surrounding the development of information systems: A European perspective. Global Perspective of Information Technology Management. IGI Global. |
| 2000 | BUTLER, T., FITZGERALD, B. (2000). New light through old windows: the interpretive foundations of the CSF concept and method. Business Information Technology Management Alternative and Adaptive futures. Palgrave Macmillan. |
| 1999 | BUTLER, T. (1999). Promise and Practice: I-CASE and Rapid Application Development in Telecom Eireann. Methodologies for Developing and Managing Emerging Technology Based Information Systems. |
| 1999 | BUTLER, T., FITZGERALD, B. (1999). The institutionalisation of user participation for systems development in Telecom Eireann. Success and pitfalls of information technology management. |
| 2009 | BUTLER, T., MURPHY, C. (2009). Researching IT capabilities and resources: an integrative theory of dynamic capabilities and institutional commitments. Handbook of Research on Contemporary Theoretical Models in Information Systems. IGI Global. |
| 2018 | CECI, M., BUTLER, T., O'BRIEN, L., AL KHALIL, F. (2018). Legal patterns for different constitutive rules. AI Approaches to the Complexity of Legal Systems. Springer Publishing. |
| 2006 | BUTLER, T., FELLER, J., POPE, A., MURPHY, C. (2006). Making knowledge management systems open: A case study of the role of open source software. Open Source for Knowledge and Learning Management: Strategies Beyond Tools. Open Source for Knowledge and Learning Management: Strategies Beyond Tools. Details |
| 2008 | MCAVOY, J., BUTLER, T. (2008). A Failure to Learn in a Software Development Team: The Unsuccessful Introduction of an Agile Method. Information Systems Development. Springer Publishing. Details |
| 2009 | MCAVOY, J., BUTLER, T. (2009). Competing Commitments Theory. Handbook of Research on Contemporary Theoretical Models in Information Systems. IGI Global. Details |
| 2008 | BUTLER, T., HEAVIN, C., O'DONOVAN, F. (2008). A theoretical model and framework for understanding knowledge management system implementation. Evolutionary Concepts in End User Productivity and Performance: Applications for Organizational Progress. IGI Global. |
| 2008 | BUTLER, T., HEAVIN, C., O'DONOVAN, F. (2008). A Theoretical Model and Framework for Understanding Knowledge Management System Implementation. In Clarke S. (Ed.), End-User Computing: Concepts, Methodologies, Tools, and Applications (pp. 2178-2199). IGI Global. Details |
Conference paper
| Year | Publication |
| --- | --- |
| 2015 | BUTLER, T., ABI-LAHOUD, E., ESPINOZA, A. (2015). Designing Semantic Technologies for Regulatory Change Management in the Financial Industry. Thirty Sixth International Conference on Information Systems, 2015. |
| 2015 | ASOOJA, K., BORDEA, G., VULCU, G., O'BRIEN, L., ESPINOZA, A., ABI-LAHOUD, E., BUTLER, T. (2015). Semantic annotation of finance regulatory text using multilabel classification. 2015 International Workshop On Legal Domain And Semantic Web Applications (LeDA-SWAn 2015). |
| 2014 | BUTLER, T., ELGAMMAL, A. (2014). Towards a framework for semantically-enabled compliance management in financial services. Service-Oriented Computing-ICSOC 2014 Workshops. |
| 2014 | BUTLER, T., ABI-LAHOUD, E. (2014). A mechanism-based explanation of the institutionalization of semantic technologies in the financial industry. International Working Conference on Transfer and Diffusion of IT. |
| 2014 | ESPINOZA, A., ABI-LAHOUD, E., BUTLER, T. (2014). Ontology-driven financial regulatory change management: an iterative development process. 2nd Semantic Web and Linked Open Data workshop (SW-LOD), Enc. |
| 2013 | ABI-LAHOUD, E., BUTLER, T., CHAPIN, D., HALL, J. (2013). Interpreting Regulations with SBVR.. RuleML (2). |
| 2013 | ABI-LAHOUD, E., O'BRIEN, L., BUTLER, T. (2013). On the road to regulatory ontologies. International Workshop on AI Approaches to the Complexity of Legal Systems. |
| 2012 | KRDZAVAC, N., HAQUE, R., BUTLER, T. (2012). An IFRS compliant balance sheet metamodel. 2012 Federated Conference on Computer Science and Information Systems (FedCSIS). |
| 2011 | BUTLER, T., HACKNEY, R. (2011). Greening Government ICT: A Mechanism-Based Explanation of Institutional Change in the UK Public Sector. |
| 2010 | BUTLER, T., EMERSON, W., MCGOVERN, D. (2010). COMPLIANCE-AS-A-SERVICE IN IT. Information Technology in the Service Economy: Challenges and Possibilities for the 21st Century. |
| 2010 | MCGOVERN, D., BUTLER, T., EMERSON, W. (2010). Compliance-as-a-Service in Information Technology Manufacturing Organizations: An Exploratory Case Study. IFIP International Federation for Information Processing. |
| 2008 | BUTLER, T., MCAVOY, J. (2008). Social inclusion and IT education: An institutional analysis. ICIS 2008 Proceedings. |
| 2005 | BUTLER, T., MCAVOY, J. (2005). A Paradox of the Change to User Stories: The Application of the Theory of Competing Commitments. ECIS 2005 Proceedings. |
| 2004 | BUTLER, T., DUNNE, A. (2004). Beyond Knowledge Management--Introducing a Framework for Learning Management Systems. ECIS 2004 Proceedings. |
| 2004 | BUTLER, T., DUNNE, A. (2004). Learning Management Systems: A New Opportunity. IFIP Working Conference on IT Innovation for Adaptability and Competitiveness. |
| 2003 | NEVILLE, K. M., BUTLER, T., ADAM, F. (2003). A Model as a Platform to IT and Cultural Understanding. AMCIS. |
| 2003 | BUTLER, T., PYKE, A. (2003). Examining the Influence of ERP Systems on Firm Specific Knowledge and Core Capabilities: A Case Study of SAP Implementation and Use. ECIS 2003 Proceedings. |
| 2002 | BUTLER, T. (2002). Exploring the reality of knowledge management systems: a case study. The Third European Conference on Organisational Knowledge, Learning and Capabilities. |
| 2000 | BUTLER, T. (2000). Deconstructing the Hype Around Knowledge Work and Putting Clothes on the Emperor's Back. AMCIS. |
| 2000 | BUTLER, T., SAMMON, D. (2000). Life in the Data Warehouse: A Case Study of Second Phase Implementation Problems and Solutions. AMCIS. |
| 2000 | BUTLER, T. (2000). Making sense of knowledge: A constructivist viewpoint. AMCIS. |
| 1999 | BUTLER, T. (1999). Shaping information and communication technologies infrastructures in the newspaper industry: cases on the role of IT competencies. ICIS 1999 Proceedings. |
| 1997 | BUTLER, T., FITZGERALD, B. (1997). A case study of user participation in the information systems development process. ICIS 1997 Proceedings. |
| 1997 | BUTLER, T., FITZGERALD, B. (1997). An empirical model of the information systems development process. 5th International Conference on Information System Methodologies: Training and Education of Methodology Practitioners and Researchers, Springer-Verlag. |
| 2002 | BUTLER, T. (2002). A Case Study of Social and Corporate Responsibility in Bridging the Digital Divide. 2002 Informing Science + IT Education Conference. |
| 2005 | BUTLER, T., MURPHY, C. (2005). Integrating dynamic capability and commitment theory for research on IT capabilities and resources. ECIS 2005 Proceedings. |
| 2003 | BUTLER, T., MURPHY, C. (2003). Locating IT Competencies in a Learning Organization: A Case Study of the Development of Firm Specific IT Resources at Analog Devices, Inc.. ECIS 2003 Proceedings. |
| 2003 | BUTLER, T., MURPHY, C. (2003). Unpacking Dynamic Capabilities in the Small to Medium Software Enterprise: Process, Assets and History. ECIS 2003 Proceedings. |
| 2000 | BUTLER, T., MURPHY, C. (2000). Beyond the Resource-Based View: Commitment as the Underlying Mechanism in the Application of IT Competencies. AMCIS. |
| 2006 | MCAVOY, J., BUTLER, T. (2006). Looking for a place to hide: A study of social loafing in Agile teams. European Conference on Information Systems. |
Book review
| Year | Publication |
| --- | --- |
| 2022 | BUTLER, T. (2022). Book Review: Where Next for Operational Risk?. A Guide for Risk Managers and Accountants. Henry Stewart Publications. |
Dissertation
| Year | Publication |
| --- | --- |
| 2002 | BUTLER, T. (2002). Building IT resources in post-industrial organizations: cases on the development and application of IT competencies. |
Encyclopedia entry
| Year | Publication |
| --- | --- |
| 2011 | BUTLER, T. (2011). Anti-foundational knowledge management. IGI Global. |
| 2008 | BUTLER, T., MCAVOY, J. (2008). Ineffective Decision Making in Adopting an Agile Software Development Methodology. IGI Global. |
| 2011 | BUTLER, T., MURPHY, C. (2011). Work and knowledge. IGI Global. |
Magazine article
| Year | Publication |
| --- | --- |
| 1999 | BUTLER, T., FITZGERALD, B. (1999). A review and application of the critical success factors concept for research on the information systems development process. THE NEXT GENERATION. |
| 2017 | BUTLER, T. (2017). Towards a standards-based technology architecture for RegTech. Journal of Financial Transformation. |
| 2008 | BUTLER, T., MCGOVERN, D. (2008). The greening of the IT sector: Problems and solutions in managing environmental compliance. Cutter IT Journal. |
Report
| Year | Publication |
| --- | --- |
| 2017 | AL KHALIL, F., CECI, M., O'BRIEN, L., BUTLER, T. (2017). A solution for the problems of translation and transparency in smart contracts. |
| 2019 | BUTLER, T., PAECH, P. (2019). Final report of the Expert Group on Regulatory Obstacles to Financial Innovation: 30 recommendations on regulation, innovation and finance. Retrieved from https://ec.europa.eu/info/sites/info/files/business_economy_euro/banking_and_finance/documents/191113-report-expert-group-regulatory-obstacles-financial-innovation_en.pdf |
Other
| Year | Publication |
| --- | --- |
| 2012 | O'SULLIVAN, R., BUTLER, T., O'REILLY, P. (2012). Realizing the business value of service-oriented architecture: The construction of a theoretical framework. |
| 2012 | POPE, A., BUTLER, T. (2012). Unpacking the people, process and technology dimensions of organisational KMS. |
| 2015 | BUTLER, T., DALY, M., HACKNEY, R. (2015). Socio-technical transitions towards environmental sustainability through Green ICT. Association of Information Systems. |
| 2012 | BUTLER, T., HACKNEY, R. (2012). Breaking the iron Law: Implementing Cost Effective, Green ICT in the UK Public Sector.. |
| 2011 | BUTLER, T. (2011). Towards a practice-oriented green IS framework.. |
| 2010 | BUTLER, T., O'REILLY, P. (2010). Recovering the Ontological Foundations of the Grounded Theory Method.. |
| 2009 | BUTLER, T., DALY, M. (2009). Environmental responsibilty and green IT: An institutional perspective. |
| 2008 | BUTLER, T., MCGOVERN, D. (2008). Adopting IT to Manage Compliance and Risks: An Institutional Perspective.. |
| 2008 | BUTLER, T. (2008). JSIS editorial December 2008. |
| 2008 | BUTLER, T., EMERSON, W., MCGOVERN, D. (2008). Pragmatic Design: A Case Study of Innovation in a Small Software Company.. |
| 2008 | BUTLER, T., GRACE, A., FINNEGAN, P. (2008). Service Co-Creation with the Customer: the Role of Information Systems.. |
| 2010 | KIELY, G., BUTLER, T., FINNEGAN, P. (2010). Coordinating global virtual teams: building theory from a case study of software development. Details |
| 2017 | SEPPÄLÄ, S., CECI, M., HUANG, H., O'BRIEN, L., BUTLER, T. (2017). SmaRT Visualisation of Legal Rules for Compliance.. CEUR-WS. |
| 2017 | AL KHALIL, F., BUTLER, T., O'BRIEN, L., CECI, M. (2017). Trust in smart contracts is a process, as well. Lecture Notes in Computer Science (LNCS). Details |
| 2016 | CECI, M., AL KHALIL, F., O'BRIEN, L., BUTLER, T. (2016). Requirements for an intermediate language bridging legal text and rules. CEUR-WS. |
| 2007 | BUTLER, T., MURPHY, C. (2007). Implementing Knowledge Management Systems in Public Sector Organisations: A Case Study of Critical Success Factors.. |
| 2006 | BUTLER, T., FELLER, J., ANDREW, A., EMERSON, W., MURPHY, C. (2006). An action research study on the design and development of core IT artifacts for knowledge management systems. |
| 2004 | BUTLER, T., FELLER, J., POPE, A., BARRY, P. (2004). Promoting Knowledge Sharing in Government and Non-Government Organizations Using Open Source Software. The pKADS Story. The Electronic Journal of e-Government. |
| 2017 | MCAVOY, J., BUTLER, T. (2017). Causal framework through retroduction and retrodiction. Association for Information Systems. |
| 2005 | MCAVOY, J., BUTLER, T. (2005). A little information can be a dangerous thing for software developers. |
| 2014 | KIELY, G., FINNEGAN, P., BUTLER, T. (2014). Managing global virtual teams: An exploration of operation and performance. |
| 2006 | O'DONOVAN, F., HEAVIN, C., BUTLER, T. (2006). Towards a model for understanding the key factors in KMS implementation. |
Back to top