Dr Maeve O'Sullivan
Back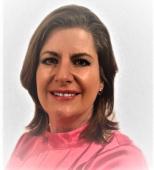 Contact
Management & Marketing
ORB 2.76
CUBS
Cork University Business School
[email protected] ResearchGate Profile LinkedIn profile Twitter

ORCID profile https://www.cubsucc.com/faculty-directory/maeve-osullivan/
Biography
Dr Maeve O'Sullivan is a lecturer and former Programme Director for the MSc in Human Resource Management at the Department of Management and Marketing and HR Research Centre, Cork University Business School (CUBS), University College Cork, Ireland. Prior to joining UCC in August 2019, she was an adjunct lecturer and researcher at the Departments of Work & Employment Studies and Management & Marketing at the Kemmy Business School, University of Limerick and a former Kemmy Business School Scholar.
Maeve researches and lectures in a variety of human resource management, organisational behavior, leadership and management-related subjects at CUBS. Previously, Maeve held senior management and consultancy roles in both public and private sector organisations in Ireland, the UK and at the European Commission in Brussels. This experience has led to a wide range of research and consultancy interests relating to gender equality and decent work including multi-level implications of part-time, low-paid and precarious employment.
Maeve disseminates her research findings through leading high-ranking, peer-reviewed journals, book chapters, podcasts, media engagements and at national and international conferences. Her research output has been nominated for best paper at the XI International Workshop in HRM in Seville (2018). In addition, among others, Maeve is a peer reviewer for the Human Resource Management Journal, a registered psychometric tester with the British Psychological Society and a French speaker.
Twitter: @maeveosull
LinkedIn: https://www.linkedin.com/in/drmaeveosullivan/
Back to top
Grants and Honours
06/12/2021 - College of Business & Law Research Centre of the Year 2021 for Human Resource Research Centre, University College Cork
01/12/2020 - College of Business & Law Research Centre of the Year 2020 for HR Research Centre, University College Cork
01/09/2020 - Intergenerational variations in quality of work for part-time workers, University College Cork
25/10/2018 - Nominee, best paper award, Pablo de Olavide University
01/09/2012 - Kemmy Business School Scholar, Kemmy Business School, University of Limerick
Back to top
Other Activities
01/10/2021 - External examiner for HR modules, Athlone Institute of Technology
26/08/2021 - Session chair, BSA Work, Employment and Society Conference
26/08/2021 - One step forward, two steps back: Gender impacts of Covid-19 for working women
25/08/2021 - Symposium Co-convenor, Irish Academy of Management Annual Conference
25/08/2021 - Gendered impacts of COVID-19 for female labour force participation in Ireland, Irish Academy of Management Annual Conference
08/08/2020 - RTE Brainstorm article, RTE
12/05/2020 - RTE Brainstorm Article, RTE
02/04/2020 - RTE Brainstorm article, RTE
09/03/2020 - Invited participant, European Academy of Management
01/10/2019 - Human Resource Management Journal
01/01/2019 - Irish Journal of Management
05/09/2014 - Session chair, Irish Academy of Management Annual Conference
Back to top
Pedagogic Experiences
2019 - Investigating a Business Issue from a HR Perspective, University College Cork, HDip Human Resource Management
2019 - Research Methods, University College Cork, MSc Management and Marketing
2019 - Strategy, Leadership and Change, University College Cork, MSc Project Management
2018 - Leadership and Change Management, Kemmy Business School, University of Limerick
Back to top
Research Domains
Gender and Identity in Organisations
Employee well-being and engagement
Organisational behaviour  
Diversity & inclusion
Gender and development  
Labour Market Policies  
Back to top
Publications
Journal article
| Year | Publication |
| --- | --- |
| 2021 | O'SULLIVAN, M., CROSS, C., LAVELLE, J. (2021). Good or bad jobs? Characteristics of older female part‐time work. Industrial Relations Journal, 52 (5), 423-441. doi:10.1111/irj.12343. Details |
| 2020 | O'SULLIVAN, M., CROSS, C., LAVELLE, J. (2020). The forgotten labour force: Characteristics and trends for older female part-time workers in Ireland. Irish Journal of Management, 39 (1). doi:10.2478/ijm-2010-0006. Details |
Book chapter
| Year | Publication |
| --- | --- |
| 2019 | O'SULLIVAN, M., CROSS, C. (2019). The Forgotten Workforce: Older Female Part-Time Workers' Job Characteristics. Cambridge Scholar Publishing. |
| 2021 | O'SULLIVAN, M. (2021). Managing Diversity (2nd ed.). Organisational behaviour: an introduction. Second Ed.. London: Bloomsbury. |
Back to top