Dr Fergal O'Connor
Back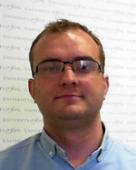 Contact
Programme Co-director
Other
AL 2.27
Aras Na Laoi
University College Cork
Cork University Business School
Fergal.OConnor@ucc.ie ResearchGate Profile https://papers.ssrn.com/sol3/cf_dev/AbsByAuth.cfm?per_id=1675773 LinkedIn profile Twitter

ORCID profile https://preciousmetalsresearch.wordpress.com/
Biography
Fergal has been a lecturer in finance and economics since 2009. He began lecturing in UCC and went on to work in Lancashire Business school (2011-13), York Business School (2013-2015) and the York Management School (2015-2018). He rejoined the Economics Department in UCC in 2018. He holds a PhD in Finance from the Trinity College Dublin which was funded by the London Bullion Market Association.
His research focuses on the financial economics of precious metals, particularly the London Market. He is currently developing missing data sets of metals prices in order to show how this market functioned before the closure of the gold window in 1968 and how precious metals fitted into a portfolio before the 70's. He is also researching issues surrounding the liquidity of the London Precious metals market.
He is the programme director for the MSc. Finance (Banking and Risk Management) and his teaching focus on financial economics and capital markets.
Prior to becoming a lecturer, Fergal worked as a research fellow in University College Cork on a number of business projects and a project with Department of Trade Enterprise and Investment, Northern Ireland researching Productivity and Innovation in Small Open Economies.
Externally he is an external examiner for finance at the University of Northampton (UK). He is a member of the Editorial Advisory Board of the Global Commodities Applied Research Digest (GCARD) in J.P. Morgan Center for Commodities at the University of Colorado, Denver Business School, and an Associate Editor at 2 peer-reviewed ABS ranked journals: "International Review of Financial Analysis" and "Research in International Business and Finance".
He acts as an expert academic advisor to the London Bullion Market Association and the NASDAQ on London Precious Metals market liquidity in relation to Bassel Financial Regulations, and to the World Gold Council on gold price forecasting.
Grants and Honours
04/06/2018 - Summer Research-Intern Grant, University of York
04/06/2018 - Summer Research-Intern Grant, University of York
04/09/2017 - Co-Supervisor of the London Bullion Market Association (LBMA) PhD Bursary Holder, London Bullion Market Association
04/09/2017 - Co-Supervisor of the London Bullion Market Association (LBMA) PhD Bursary Holder, London Bullion Market Association
02/01/2017 - Gold Fixing Data Collection Project, The Rothschild Archive
02/01/2017 - Gold Fixing Data Collection Project, The Rothschild Archive
04/01/2016 - Students as Researcher Scheme, York St. John University
04/01/2016 - Students as Researcher Scheme, York St. John University
05/09/2011 - PhD Bursary Holder, LBMA, London Bullion Market Association
05/09/2011 - PhD Bursary Holder, LBMA, London Bullion Market Association
Back to top
Other Activities
01/09/2021 - External Examiner for Finance, University of Northampton
02/06/2021 - Fungibility in Commodities Markets: The Impact of the COVID 19 Pandemic on the London and New York G
21/01/2021 - Exploring the LBMA Trade Data', London Bullion Market Association
05/10/2020 - Gold - Dr. Fergal O'Connor (UCC)
25/06/2020 - Gold's Place in a Portfolio post-COVID-19, London Bullion Market Association
22/04/2020 - How has gold fared as a safe haven in the pandemic?, London Bullion Market Association
01/09/2019 - Modelling Gold Prices through a Supply and Demand Framework, The World Gold Council
10/07/2019 - THE ECONOMIC AND SOCIAL HISTORY SOCIETY OF IRELAND CONFERENCE 2019
03/06/2019 - Gold Valuation Framework, The World Gold Council
02/07/2018 - Associate Editor
01/06/2018 - What happened in the gold market before 1968?, London Bullion Market Association
01/12/2017 - Associate Editor
02/01/2017 - Associate Editor
01/03/2016 - The Future of Money, Institute of Technology Tralee
01/11/2015 - The economic impact of the UK Snooker Championship on York's Economy, BBC
01/06/2014 - Fixing the Fix - the arguments around reform of our century-old way of valuing gold, BBC
Back to top
Research Domains
Financial Economics of Precious Metals Markets
Financial Econometrics  
Behavioral Finance  
Alternative Investments  
Economic History
Finance  
Investment appraisal  
Valuation  
Share Price Behaviour  
Comodities
Back to top
Thesis
2020 - Gold and The CApital asset pricing Model, University of York (Thesis Primary Supervisor)
2022 - Liquidity of the London Gold Market, Trinity Business School, TCD (Thesis Co-Supervisor)
2019 - The Physical Gold Market, Trinity Business School, TCD (Thesis Co-Supervisor)
Back to top
Publications
Journal article
| Year | Publication |
| --- | --- |
| 2013 | DOYLE, E., O'CONNOR, F. (2013). Innovation capacities in advanced economies: Relative performance of small open economies. Research in International Business and Finance. Details |
| 2018 | HE, Z., O'CONNOR, F., THIJSSEN, J. (2018). Is gold a Sometime Safe Haven or an Always Hedge for equity investors? A Markov-Switching CAPM approach for US and UK stock indices. International Journal of Financial Studies. Details |
| 2016 | LUCEY, M. E., O'CONNOR, F. A. (2016). Mind the gap: Psychological barriers in gold and silver prices. Finance Research Letters. Details |
| 2015 | O'CONNOR, F., LUCEY, B. M., BAUR, D. G. (2015). Do gold prices cause production costs? International evidence from country and company data. Journal of International Financial Markets, Institutions and Money. Details |
| 2015 | O'CONNOR, F. A., LUCEY, B. M., BATTEN, J. A., BAUR, D. G. (2015). The financial economics of gold — A survey. International Journal of Financial Studies. Details |
| 2014 | O'CONNOR, F. (2014). Rationality in precious metals forward markets: Evidence of behavioural deviations in the gold markets. Journal of Multinational Financial Management. Details |
| 2014 | LUCEY, B. M., LARKIN, C., O'CONNOR, F. (2014). Gold markets around the world – who spills over what, to whom, when?. Applied Economics Letters. Details |
| 2013 | LUCEY, B. M., O'CONNOR, F. A. (2013). Do bubbles occur in the gold price? An investigation of gold lease rates and Markov Switching models. Details |
| 2013 | LUCEY, B. M., LARKIN, C., O'CONNOR, F. A. (2013). London or New York: where and when does the gold price originate?. Applied Economics Letters. Details |
| 2017 | VIGNE, S., LUCEY, B., O'CONNOR, F., YAROVAYA, L. (2017). The financial economics of white precious metals — A survey. International Review of Financial Analysis. Details |
| 2020 | CORBET, S., O'CONNOR, F. (2020). Where was the global price of silver established? Evidence from London and New York (1878–1953). Finance Research Letters. Details |
Book chapter
| Year | Publication |
| --- | --- |
| 2015 | O'CONNOR, F., LUCEY, B. M. (2015). World Metal Markets. World Scientific Publishing Co.. Details |
Data set
| Year | Publication |
| --- | --- |
| 2019 | O'CONNOR, F. (2019). Daily London Gold Price Data – 1919-1968. Rothschild Archive. |
| 2020 | O'CONNOR, F. (2020). Monthly Silver Price (New York and London) and Dollar Sterling Exchange rate (1878-1953). Mendeley Data. Details |
Magazine article
| Year | Publication |
| --- | --- |
| 2019 | O'CONNOR, F. (2019). What Happened in the London Gold Market during the Gold Standard: 1925 - 1931. London Bullion Market Association. |
| 2018 | O'CONNOR, F. (2018). The Formerly Missing Gold Price Data: 1919-1925. London Bullion Market Association. |
| 2013 | O'CONNOR, F. (2013). The Behaviour of the Spot and Forward Market. |
| 2019 | BLAGG, M., O'CONNOR, F. (2019). After the War is Over, The London Gold Market Reopens: 1954 – 1968. The Alchemist. |
| 2019 | O'CONNOR, F. (2019). Gold Investing/Hoarding in the Free 1930's London Market (1931-39). The Alchemist. |
Newsletter article
| Year | Publication |
| --- | --- |
| 2016 | O'CONNOR, F. (2016). India's golden quest to tackle 'black money' and the lessons from a century ago. |
| 2016 | O'CONNOR, F. (2016). Gold Mining Costs don't provide a floor for gold prices.. |
| 2014 | O'CONNOR, F., TANKARD, W., LUCEY, B. (2014). Do extraction costs drive gold prices?. The Alchemist. |
| 2013 | O'CONNOR, F., LUCEY, B. (2013). Bubbles in Gold?. The Alchemist. |
| 2012 | O'CONNOR, F., LUCEY, B. (2012). Gold's negative relationship to the US dollar. The Alchemist. |
| 2012 | LUCEY, B., LARKIN, C., O'CONNOR, F. (2012). London or New York: Where does the gold price come from?. The Alchemist. |
| 2011 | O'CONNOR, F., LUCEY, B. (2011). The real price of gold. The Alchemist. |
Online resource
| Year | Publication |
| --- | --- |
| 2014 | O'CONNOR, F. (2014). Fixing the Fix - the arguments around reform of our century-old way of valuing gold.. |
Report
| Year | Publication |
| --- | --- |
| 2017 | O'CONNOR, F. (2017). Is Inflation Hedging a reason to save in Gold?. The Global Commodities Applied Research Digest. |
Back to top