Dr Stephen Mccarthy
Back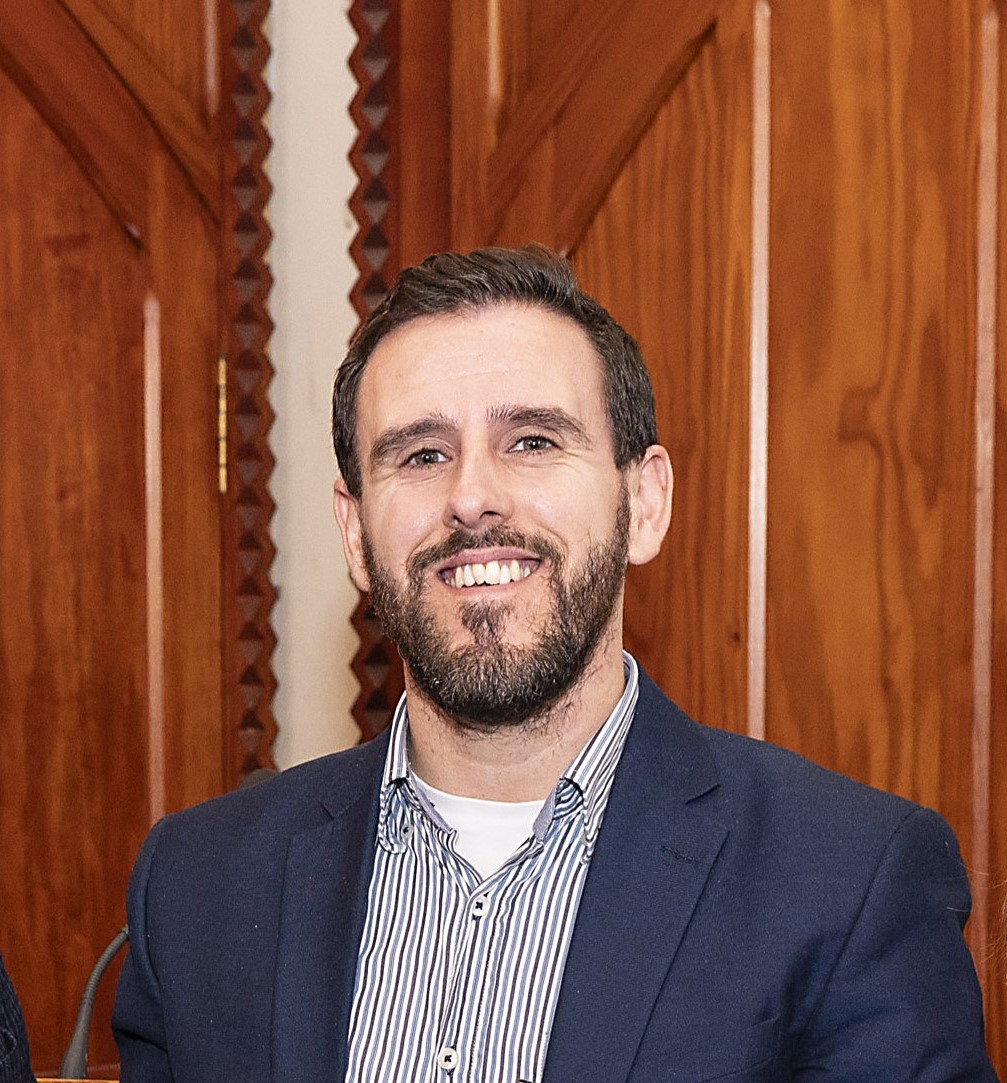 Contact
Business Information System
University College Cork
Cork University Business School
Cork University Business School
stephen.mccarthy@ucc.ie ResearchGate Profile LinkedIn profile Twitter

ORCID profile http://scholar.google.com/citations?user=FDXYa-UAAAAJ&hl=en
Biography
Dr. Stephen McCarthy is a lecturer and researcher in the Department of Business Information Systems, and is a co-director of the MSc Business Information and Analytics Systems postgraduate programme in University College Cork. He holds a Ph.D. and MBS (Information Systems) degree in the National University of Ireland.

Stephen's research centres on three areas: (i) knowledge sharing in diverse IT teams, (ii) technology adoption and use, and (iii) the societal implications of IT. He has published articles in peer-reviewed journals such as Computers in Human Behavior, Communications of the Association for Information Systems, JMIR, Journal of Decision Systems, and Health Systems. Stephen has also regularly presented at the European Conference on Information Systems, Hawaii International Conference on Systems Science, and International Conference on Information Systems.

In terms of collaborations, Stephen has previously worked with IBM, Laya Healthcare, the Health Service Executive, Danish Board of Technology, Missions Publiques, and Strategic Design Scenarios. He continues to be involved in IS projects funded by the European Commission, and has previously worked on Science Foundation Ireland, and Enterprise Ireland funded projects during his time in three leading innovation centres: the Health Information Systems Research Centre, Financial Services Innovation Centre, and the Institute for Business Development and Competitiveness. Stephen is also a visiting academic at University of Agder, Norway and a guest lecturer at University of Münster, Germany.
Grants and Honours
01/01/2021 - Research Excellence Publication Award, Cork University Business School
15/06/2020 - Guest Lecturer, University of Münster, Germany - EU-funded ERASMUS+ Master programme 'Public Sector Innovation and EGovernance (PIONEER)', University of Münster
15/06/2020 - Best Paper Award Nomination - ECIS 2020, Association for Information Systems
11/11/2019 - Visiting Scholar at University of Agder, Norway (Scholarship), Universitetet i Agder
12/12/2018 - Best Paper Award Nomination - ICIS 2018, Association for Information Systems
12/11/2018 - College of Business and Law (CBL) Development Award, University College Cork
Back to top
Other Activities
01/01/2021 - Media - OECD Case Study "The Integrated Patient Journey Map"
12/11/2020 - Media - RTÉ Brainstorm "Who controls the internet?"
01/01/2020 - Co-Chair - BIS Athena SWAN Steering Committee
02/09/2019 - Reviewer - IT & People
03/12/2018 - Associate Editor - European Conference on Information Systems ITPM
02/01/2017 - Reviewer - Journal of Decision Systems
01/06/2015 - Organising Committee - 3rd European Technology Assessment Conference
Back to top
Research Domains
Information Systems (IS)  
IT project management
Technology adoption and use
Societal implications of IT
Citizen science
Back to top
Publications
Journal article
| Year | Publication |
| --- | --- |
| 2014 | DOYLE, E., MCGOVERN, D., MCCARTHY, S. (2014). Compliance–innovation: Integrating quality and compliance knowledge and practice. Total Quality Management and Business Excellence. Details |
| 2017 | LIM, Y. Y., GARCIA, M. S., CUNEEN, M., THOMPSON, G., ASSEM, H., KENNY, L., ... O'REILLY, P. (2017). OP 4 Learning to evaluate and manage antenatal blood pressure at home (LEANBH). Pregnancy Hypertension: An International Journal of Women's Cardiovascular Health. Details |
| 2018 | WALSH, E., SAHM, L. J., KEARNEY, P., SMITHSON, H., KERINS, D., C., N., ... MCCARTHY, S. (2018). The PHARMS (Patient Held Active Record of Medication Status) feasibility study: A research proposal. BMC Research Notes. Details |
| 2017 | WALSH, E., SAHM, L. J., KEARNEY, P., SMITHSON, W. H., BYRNE, D., KERINS, D., ... MCCARTHY, S. (2017). The Patient Held Active Record of Medication Status (PHARMS) Feasibility Study. International Journal of Integrated Care. Details |
| 2019 | DOYLE, E., MCGOVERN, D., MCCARTHY, S., PEREZ-ALANIZ, M. (2019). Compliance-innovation: A quality-based route to sustainability. Journal of Cleaner Production. Details |
| 2016 | MCCARTHY, S., O'REILLY, P., WOODWORTH, S., LIM, Y., ADAM, F., KENNY, L. (2016). An integrated patient journey mapping tool for embedding quality in healthcare service reform. Journal of Decision Systems, 25 (10), 354-368. doi:10.1080/12460125.2016.1187394. Details |
| 2020 | MURPHY, A., BROSNAN, S., MCCARTHY, S., BRADLEY, C., O'REILLY, P., KIRBY, A. (2020). A World Café Approach - Exploring the Future Vision of Oral Anticoagulants for Atrial Fibrillation (AF) Patients in Ireland. BMJ Open. |
| 2019 | MCCARTHY, S., O'RAGHALLAIGH, P., WOODWORTH, S., LIM, Y. Y., KENNY, L. C., ADAM, F. (2019). The 'Integrated Patient Journey Map': A Design Tool for Embedding the Pillars of Quality in Health Information Technology Solutions (Preprint). JMIR Human Factors. Details |
| 2021 | MCCARTHY, S. (2021). Antecedents and consequences of problematic smartphone use: A systematic literature review of an emerging research area. Computers in Human Behavior, 4, 106414. doi:10.1016/j.chb.2020.106414. Details |
| 2020 | MCCARTHY, S., ROWAN, W., LYNCH, L., FITZGERALD, C. (2020). Blended Stakeholder Participation for Responsible Information Systems Research. Communications of the Association for Information Systems. Details |
| 2020 | MCCARTHY, S., FITZGERALD, C., SAHM, L. J., BRADLEY, C., WALSH, E. K. (2020). Patient-held health IT adoption across the primary-secondary care interface: a Normalisation Process Theory perspective. Health Systems. doi:10.1080/20476965.2020.1822146. Details |
Book chapter
| Year | Publication |
| --- | --- |
| 2016 | FITZGERALD, C., MCCARTHY, S., CARTON, F., O'CONNOR, Y., LYNCH, L., ADAM, F. (2016). Citizen participation in decision-making and the shaping of new technologies: can one make a difference?. Journal of Decision systems. Journal of Decision Systems. Details |
Conference paper
| Year | Publication |
| --- | --- |
| 2018 | MCCARTHY, S., O'RAGHALLAIGH, P., FITZGERALD, C., ADAM, F. (2018). Exploring the Nuances of 'Wickedness' in Information Systems Development. HICSS. Details |
| 2019 | MCCARTHY, S., O'RAGHALLAIGH, P., FITZGERALD, C., ADAM, F. (2019). Towards a Framework for Shared Understanding and Shared Commitment in Agile Distributed ISD Project Teams. Association of Information Systems. |
| 2019 | MCCARTHY, S., O'RAGHALLAIGH, P., FITZGERALD, C., ADAM, F. (2019). Distributed ISD Team Leadership and the Paradox of Cohesion and Conflict. |
| 2017 | MCCARTHY, S., O'REILLY, P., FITZGERALD, C., ADAM, F. (2017). A Typology for Organizational ICT Practice. |
| 2017 | O'REILLY, P., MCCARTHY, S., ADAM, F. (2017). Sociomateriality: An Object-Inspired Proposal for IS Scholars. Association of Information Systems. |
| 2015 | MCCARTHY, S., O'CONNOR, Y., THOMPSON, M., O'SULLIVAN, T., RYAN, D., O'CONNOR, S. (2015). Wearable Vital Sign Sensors and Their Potential within Low and Middle Income Countries.. Association of Information Systems. |
| 2018 | MCCARTHY, S., O'REILLY, P., FITZGERALD, C., ADAM, F. (2018). Social complexity and team cohesion in multiparty information systems development projects. Journal of Decision Systems. Details |
| 2016 | FITZGERALD, C., MCCARTHY, S., CARTON, F., O'CONNOR, Y., LYNCH, L., ADAM, F. (2016). Citizen Participation in Decision Making: Can one make a difference?. Details |
| 2016 | O'RAGHALLAIGH, P., MCCARTHY, S., WOODWORTH, S., ADAM, F., LIM, Y., KENNY, L. (2016). IoT and the emerging role of fictional prototyping. |
| 2017 | MCCARTHY, S., O'RAGHALLAIGH, P., FITZGERALD, C., ADAM, F. (2017). Impacts of openness on the success of information system development research projects. Details |
| 2018 | MCCARTHY, S., FITZGERALD, C., O'REILLY, P., ADAM, F. (2018). Theorising antecedents of cohesion and conflict in distributed ISD project teams. |
| 2020 | MCCARTHY, S., FITZGERALD, C., ADAM, F. (2020). Building Bridges, Burning Bridges: The Use of Boundary Objects in Agile Distributed ISD Teams. Details |
| 2020 | O'RAGHALLAIGH, P., MCCARTHY, S., FITZGERALD, C., ADAM, F. (2020). Intergroup Participation in Distributed ISD: Reviving an Established Tradition for new Contexts. |
| 2021 | MCCARTHY, S. (2021). The Pragmatic School of Thought in Open Science Practice: A Case Study of Multi-stakeholder Participation in Shaping the Future of Internet Governance. |
| 2021 | MCCARTHY, S. (2021). The Rise and Fall of Collective Identity: Understanding Antecedents and Inhibitors of Social Identification in Distributed Teams. |
Dissertation
| Year | Publication |
| --- | --- |
| 2019 | MCCARTHY, S. (2019). Exploring the factors which affect cohesion and conflict in distributed information systems development project teams., Ireland. |
Magazine article
| Year | Publication |
| --- | --- |
| 2016 | O'REILLY, P., MCCARTHY, S., WOODWORTH, S., ADAM, F. (2016). Fictional Prototyping for Digital Transformation. Cutter IT Journal. |
Back to top