Dr Olive McCarthy
Back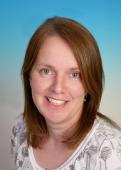 Contact
Food Business & Development and Centre for Co-operative Studies
University College Cork
Cork University Business School
Biography
Dr. Olive McCarthy is a senior lecturer with the Department of Food Business and Development and director of the Centre for Co-operative Studies at UCC. Her research has been conducted mainly into credit unions and related issues, as well as the role of co-operatives in agriculture and food, on which she has published widely.
She graduated with a BComm in 1994, an MSc in 1996 and a PhD in 2005. Her PhD research involved an analysis of the relationship between member participation and organisational effectiveness in credit unions. She holds a PG Cert and a PG Dip in Teaching and Learning.
Olive was appointed to the statutory Credit Union Advisory Committee (CUAC) by the Minister for Finance and Public Expenditure Reform, Paschal Donohue, in September 2018, having previously served on the CUAC from 2005 to 2009. She was also appointed to the CIRIEC International Scientific Commission in 2018 and to the Research Advisory Board of the Centre for Community Finance Europe in 2017. She serves as a director of MABS (Money Advice and Budgeting Service) Support and chairs its Social Policy Working Group. She is deputy editor (for Ireland) of the Journal of Co-operative Studies and holds positions on the editorial boards of several other academic journals.
She is the academic co-director of the MSc in Co-operative and Social Enterprise by online learning, co-director of the MSc in Co-operatives, Agri-Food and Sustainable Development, and was also involved in the design, development and delivery of the Credit Union Pathways Programme - 5 highly innovative undergraduate programmes aimed at meeting the training and educational needs of credit unions. She won the student-nominated 'Outstanding Lecturer Award' in the UCC College of Science Engineering and Food Science (SEFS) in June 2013. She also won a President's Award for Excellence in Teaching in October 2014 and gained a student nomination to the President's Award for Excellence in Teaching in June 2018.
She has volunteered with credit union, co-operative and social finance organisations.
Grants and Honours
01/03/2021 - ENERGISE: Enhancing the transition to energy efficient households: Connecting consumers with low disposable incomes, Department/Research Centre, UCC
08/01/2013 - DAFF 11/5/151 ; Joint ventures to enhance the demographic projfile and socio-Economic sustainability of Irish Farming., Department of Agriculture Fisheries & Forestry (DAFF)
06/01/2013 - Client Satisfaciton Survey., Miscellaneous
10/01/2010 - An exploration of Co-Operative Solutions to increase Market success of Fruit & Vegetable Growers in Ireland., Teagasc
09/01/2004 - The Provision of credit to low income and welfare-dependent groups: credit unions versus moneylender, Miscellaneous
01/01/2004 - CREDIT UNION STUDIES, Miscellaneous
01/01/2003 - I.L.C.U. Training, Miscellaneous
Back to top
Other Activities
07/07/2021 - Remunerating credit union directors in Ireland: perspectives from within
28/06/2021 - Annals of Public and Co-operative Economics
01/06/2021 - CREM, Université de Rennes 1 and SMART-LERECO, AGROCAMPUS OUEST organised a workshop « Transformations in Cooperative Governance » with the Canadian Centre for the Study of Co-operatives, University of Saskatchewan (Canada), the Centre for Co-operative Studies, University College Cork (Ireland) and the CRISES - Centre de recherche sur les innovations sociales (Canada) This workshop gathered scholars from the social sciences (economics, management, law, sociology, and political sciences) to explore the dilemma between growth and values--what we call the co-operation tragedy. Two research areas were investigated: the diversity of growth strategies to better understand the drivers, objectives and safeguards of co-operative values and principles. the circumstances under which co-operatives can avoid the co-operation tragedy by linking the search for scale economies with value safeguards.
01/06/2021 - Luxury or Necessity? Exploring Social Impact Measurement and Reporting for Irish Credit Unions
31/05/2021 - International Journal of Business Research and Management
16/12/2020 - Journal of Co-operative Organisation and Management
11/11/2020 - MABS (Money Advice and Budgeting Service) Support
12/06/2020 - Dublin Northside Partnership (NSP) and TASC : Financial Capabilities Steering Group
03/02/2020 - Certificate in Social Enterprise Management, Waterford Institute of Technology
01/01/2020 - SOA Research CLG
09/11/2018 - Agricultural co-ops in Vietnam, University of Western Australia
01/09/2018 - Credit Union Advisory Committee (CUAC), Department of Finance
17/07/2017 - Centre for Community Finance Europe (CFCFE)
20/12/2016 - Savings and Credit Co-operatives in Kenya, University of Cape Town
Back to top
Thesis
2021 - Deconstructing Cardboard Man: Antagonists, Allies and Advocates in the Quest for Women's Economic Empowerment in Bangladesh, University College Cork (Thesis Co-Supervisor)
2025 - Is there a viable business model for the Irish credit union sector?, University College Cork (Thesis Primary Supervisor)
2026 - Economic and social benefits and challenges of housing co-operatives in Germany, University College Cork (Thesis Co-Supervisor)
2014 - The Impact of Saving and Credit Co-operation on Food Security in the West Amhara Region Ethiopia, University College Cork (Thesis Primary Supervisor)
2018 - An Analysis of the Impact of Youth Initiatives on Young Adults' Use of Credit Union Services: A Case Study of Mullingar Credit Union, University College Cork (Thesis Co-Supervisor)
2017 - An exploration of the financial capability of Polish emigrants in Ireland, University College Cork (Thesis Co-Supervisor)
2018 - An analysis of millennial members' relationship with their credit union and the significance of social media in that relationship: A case study of St. Michael's Credit Union, University College Cork (Thesis Co-Supervisor)
2010 - Effective structures for farmers' markets in Ireland, University College Cork (Thesis Co-Supervisor)
2014 - Urbanization effects on welfare and income diversification strategies of peri-urban farm households in Tigray, Northern Ethiopia: An empirical analysis, University College Cork (Thesis Co-Supervisor)
2015 - An examination of the impact of support on from external actors on co-operative development, University College Cork (Thesis Co-Supervisor)
2015 - Risk or reward: factors that inhibit or support the development of social enterprise within the criminal justice sector in Ireland, University College Cork (Thesis Co-Supervisor)
2016 - Rural Co-operatives as Instruments of Promoting Gender Equality: A Myth or Reality, University College Cork (Thesis Co-Supervisor)
2017 - The purpose and competitive advantages of credit unions in Ireland today: managers' perspectives, University College Cork (Thesis Co-Supervisor)
2018 - Financial remuneration of directors of credit unions: an exploratory study, University College Cork (Thesis Co-Supervisor)
2017 - The potential of values-based supply chains to support family farm viability, sustainability and resilience: a co-operative approach, University College Cork (Thesis Co-Supervisor)
2024 - Organisational Culture in Credit Unions, University College Cork (Thesis Co-Supervisor)
2022 - Financial Service Deepening: Impact, Sustainability/Commercialization and mission drift in Microfinance. The Case of DECSI-Ethiopia, University College Cork (Thesis Co-Supervisor)
Back to top
Publications
Journal article
| Year | Publication |
| --- | --- |
| 2018 | HOOKS, T., MACKEN-WALSH, Á., MCCARTHY, O., POWER, C., HENCHION, M. (2018). Co-Operation among Irish Beef Farmers: Current Perspectives and Future Prospects in the Context of New Producer Organisation (PO) Legislation. Sustainability. Details |
| 2017 | HOOKS, T., MACKEN-WALSH, Á., MCCARTHY, O., POWER, C. (2017). The Impact of a Values-Based Supply Chain (VBSC) on Farm-Level Viability, Sustainability and Resilience: Case Study Evidence. Sustainability. Details |
| 2014 | BYRNE, N., MCCARTHY, O. (2014). Value proposition preferences of credit union members and patronage activity. International Journal of Bank Marketing. Details |
| 2007 | BYRNE, N., MCCARTHY, O., WARD, M. (2007). Money-Lending and Financial Exclusion. Public Money & Management. Details |
| 2017 | HOOKS, T., MCCARTHY, O., POWER, C., MACKEN-WALSH, Á. (2017). A co-operative business approach in a values-based supply chain: A case study of a beef co-operative. Journal of Co-operative Organization and Management. Details |
| 2014 | MOORE, O., MCCARTHY, O., BYRNE, N., WARD, M. (2014). Reflexive Resilience and Community Supported Agriculture: The Case that Emerged from a Place. Journal of Agriculture, Food Systems and Community Development. Details |
| 2009 | MORONEY, A., BRISCOE, R., MCCARTHY, O., O'SHAUGHNESSY, M., WARD, M. (2009). The potential of the Co-operative Form for Farmer's Markets in Ireland - Some Lessons from the USA and the UK. The potential of the Co-operative Form for Farmer's Markets in Ireland - Some Lessons from the USA and the UK. |
| 2016 | SIOBHÁN, C., MCCARTHY, O., POWER, C. (2016). Risk and reward: the development of social enterprise within the criminal justice sector in Ireland - some policy implications. Irish Probation Journal. |
| 2014 | POWER, C., O'CONNOR, R., MCCARTHY, O., WARD, M. (2014). Merging into the mainstream? An empirically based discussion of the potential erosion of competitive advantage in a restructured Irish credit union movement. Journal of Co-operative Organization and Management. Details |
| 2009 | MCCARTHY, O. (2009). The Centre for Co-operative Studies in co-operative education and research. |
| 2005 | BYRNE, N., MCCARTHY, O. (2005). An analysis of the credit union's use of Craig's commitment building measures. Journal of Co-Operative Studies. |
| 2004 | BYRNE, N., MCCARTHY, O., O'CONNOR, R. (2004). The development of new rural credit unions in Ireland within a context of service rationalization in rural areas. Details |
| 2002 | MCCARTHY, O. (2002). A values perspective of the Irish credit union movement. |
| 2001 | MCCARTHY, O., WARD, M. (2001). Opportunities and Challenges in Communications for Credit Unions. |
| 2006 | KAUPELYTE, D., MCCARTHY, O. (2006). Risk Management in Lithuanian and Irish Credit Unions: Trends and Impacts on Credit Union Development. Journal of Rural Co-Operation. |
| 2017 | HOOKS, T., MACKEN-WALSH, Á., MCCARTHY, O., POWER, C. (2017). Farm-level viability, sustainability and resilience: a focus on cooperative action and values-based supply chains. Studies in Agricultural Economics. Details |
| 2012 | POWER, C., O'CONNOR, R., MCCARTHY, O., WARD, M. (2012). Credit unions and Community in Ireland: Optimising the principle of social responsibility. International Journal of Co-Operative Management. |
| 2017 | MURPHY, L., MCCARTHY, O., CARROLL, B. (2017). No heir apparent? Exploring the workers' co-operative model as a solution to the continuity of family businesses. Journal of Entrepreneurial and Organizational Diversity. Details |
| 2021 | MCCARTHY, O. (2021). How are Ireland's credit unions coping with the pandemic? Journal of Co-Operative Studies, 54 (1), 55-56. |
| 2006 | KAUPELYTE, D., MCCARTHY, O. (2006). Risk management of Lithuanian and Irish credit unions: Trends and impacts on credit union development. Journal of Rural Cooperation, 34 (2), pp. 179-196. |
| 2003 | MCKILLOP, D., BRISCOE, R., MCCARTHY, O., WARD, M., FERGUSON, C. (2003). Irish credit unions: Exploring the gender mix. Voluntas, 14 (3), pp. 339-358. Details |
Book
| Year | Publication |
| --- | --- |
| 2002 | O'CONNOR, R., MCCARTHY, O., WARD, M. (2002). Innovation and Change in Irish Credit Unions Innovation and Change in Irish Credit Unions. Details |
| 2019 | MCCARTHY, O., CASEY, W. (2019). Ordinary People, Extraordinary Stories. Cork Chapter of Credit Unions. |
Book chapter
| Year | Publication |
| --- | --- |
| 2012 | MCCARTHY, O., MICHAEL, W. (2012). Sustaining the co-operative approach in an era of change: A case study from Cork Ireland. Community Enterprise Trust Scotland. |
| 2016 | MCCARTHY, O., FARRELL, S., HEWSON, D. (2016). The Financial Co-operative System in Ireland. Springer Publishing. Details |
| 2013 | MCCARTHY, O., WARD, M. (2013). Irish agricultural modelling and remodelling - responding to a dynamic business and policy environment. |
| 2012 | MORONEY, A., CARROLL, B., MCCARTHY, O. (2012). From Co-operatives to Conventional Business and Back Again: The Irish Co-operative Experience. |
| 2006 | MCCARTHY, O., BRISCOE, R., WARD, M. (2006). People in control: the promise of the co-operative business approach. |
| 2005 | MCCARTHY, O. (2005). Financing ourselves. |
| 2003 | MCKILLOP, D., MCCARTHY, O., WARD, M., BRISCOE, R., FERGUSSON, C. (2003). Women in the Irish Credit Union Movement: North and South. Oak Tree Press. |
| 2001 | WARD, M., MCCARTHY, O., BRISCOE, R. (2001). Mutuality through credit unions. a cross-national approach. Details |
| 2014 | MCCARTHY, O., WARD, M. (2014). Irish agricultural co-operative modelling and remodelling: responding to a dynamic business and policy environment. Edward Elgar Publishing. Details |
| 2011 | POWER, C., O'CONNOR, R., MCCARTHY, O., WARD, M. (2011). Credit unions and community wellbeing. |
| 2011 | BYRNE, N., POWER, C., MCCARTHY, O., WARD, M. (2011). The role of credit unions in financial capability. |
| 2014 | MCCARTHY, O., WARD, M. (2014). Irish agricultural co-operative modelling and remodelling: Responding to a dynamic business and policy environment. Research Handbook on Sustainable Co-operative Enterprise: Case Studies of Organisational Resilience in the Co-operative Business Model (pp. 67-81). Edward Elgar Publishing. |
Conference paper
| Year | Publication |
| --- | --- |
| 2020 | MCCARTHY, O. (2020). Exploring Succession and Resistance to Non-Family Succession in Family Business in Ireland: Opportunities for and Barriers to the Workers' Co-operative Model. Published conference proceedings. |
Edited book
| Year | Publication |
| --- | --- |
| 2011 | POWER, C., O'CONNOR, R., MCCARTHY, O., WARD, M. (2011). The Origins, Ethos and Evolution of Co-operative Credit in Ireland:. Celebrating the Centenary of the Birth of Nora Herlihy. Centre for Co-operative Studies, University College Cork, Ireland. |
Dissertation
| Year | Publication |
| --- | --- |
| 2005 | MCCARTHY, O. (2005). The Irish credit union movement: member participation and organisational effectiveness. |
| 1996 | MCCARTHY, O. (1996). An analysis of change and development in credit union structure and management. |
Magazine article
| Year | Publication |
| --- | --- |
| 2018 | MCCARTHY, O., BYRNE, N. (2018). New law will finally cap moneylending. Changing Ireland, Ireland. |
| 2012 | POWER, C., O'CONNOR, R., MCCARTHY, O., WARD, M. (2012). Credit unions and community in Ireland: Towards optimising the principle of social responsibility. International Journal of Co-Operative Management. |
| 2007 | BYRNE, N., MCCARTHY, O., WARD, M. (2007). An alternative approach to oversight: the case of the supervisory committee in Irish credit unions. International Journal of Co-Operative Management. |
| 2006 | MCCARTHY, O. (2006). Ongoing research issues: governance, identity and ethics in education. International Journal of Co-Operative Management. |
| 2003 | MCKILLOP, D., BRISCOE, R., MCCARTHY, O., WARD, M., FERGUSON, C. (2003). Irish credit unions: exploring the gender mix. Voluntass: International Journal of Voluntary and Nonprofit Organizations. Details |
| 2001 | MCCARTHY, O., WARD, M. (2001). Communicating the co-operative message: a case study of the Irish credit union movement.. International Journal of Co-Operative Management. |
| 2001 | BUENDIA MARTINEZ, I., MCCARTHY, O., BRISCOE, R., WARD, M. (2001). The input of co-operative banking in local development structures: an empirical study of the European LEADER Programme in Ireland. Revue Economie Et Solidarities. |
| 1999 | BRISCOE, R., MCCARTHY, O., WARD, M. (1999). Serving the Periphery: Community Co-operatives in Western Ireland. Review of International Co-Operation. |
| 2012 | BYRNE, N., MCCARTHY, O., WARD, M., MCMURTRY, J. (2012). Credit union restructuring: don't forget the member!. International Journal of Co-Operative Management. |
| 2020 | MCCARTHY, O. (2020). How are Ireland's credit unions coping with the pandemic? RTE Brianstorm, Ireland. |
| 2020 | MCCARTHY, O., BYRNE, N. (2020). Do consumer warnings on financial products work? RTE Brianstorm, Ireland. |
| 2020 | MCCARTHY, O., BYRNE, N. (2020). Payday loans: clampdown was vital, but credit unions must expand after coronavirus to fill gap. The Conversation. |
Newsletter article
| Year | Publication |
| --- | --- |
| 2020 | MCCARTHY, O., BYRNE, N. (2020). Moneylending and Covid-19., Ireland. |
Newspaper article
| Year | Publication |
| --- | --- |
| 2020 | MCCARTHY, O., BYRNE, N. (2020). Do consumer warnings on financial products work? RTE Brainstorm, Ireland. |
| 2021 | MCCARTHY, O., BYRNE, N. (2021). Moneylending in Ireland: '€70m in interest payments annually'. RTE Brainstorm, Ireland. |
Online resource
| Year | Publication |
| --- | --- |
| 2018 | HOOKS, T., MACKEN-WALSH, A., MCCARTHY, O., POWER, C. (2018). What's so important about the middle? Co-operative actions and values for family farm viability. ARC2020, Ireland. |
Report
| Year | Publication |
| --- | --- |
| 2010 | BYRNE, N., POWER, C., MCCARTHY, O., WARD, M. (2010). The potential impact of credit unions on members' financial capability: An exploratory study. |
| 2005 | BYRNE, N., MCCARTHY, O., WARD, M. (2005). Meeting the credit needs of low income groups: Credit unions versus moneylenders. |
| 2017 | MCCARTHY, O. (2017). Interest Rate Restrictions on Credit for Low-income Borrowers. Details |
| 2017 | O'SULLIVAN, P., MCCARTHY, O., BYRNE, N. (2017). The management of lending risk in Irish community credit unions. Saint Mary's University Centre of Excellence in Accounting and Reporting. |
| 2002 | BYRNE, N., MCCARTHY, O., MICHAEL, W. (2002). Training and Education in Irish Credit Unions: Centre for Co-operative Studies, University College, Cork. |
| 2018 | MORONEY, A., CARROLL, B., MCCARTHY, O. (2018). Go Co-op: Recent cases of Irish co-operative start-ups.. Details |
| 2014 | MCCARTHY, O., LANE, C., BYRNE, N. (2014). Cork MABS study: Clients' experiences, opinions and satisfaction levels. |
| 2020 | MCCARTHY, O. (2020). Credit Union Social Impact Measurement and Reporting: Realising the Potential., Ireland. |
| 2021 | MCCARTHY, O. (2021). Financial Inclusion Among Social Housing Tenants. Retrieved from https://www.cluid.ie/wp-content/uploads/2021/06/Cluid-Housing-Financial-Inclusion-Among-Social-Housing-Tenants.pdf |
Other
| Year | Publication |
| --- | --- |
| 2016 | MCCARTHY, O. (2016). Microfinance strategies for development. |
| 2018 | HOOKS, T., MACKEN-WALSH, A., MCCARTHY, O., POWER, C., HENCHION, M. (2018). Co-Operation among Irish Beef Farmers: Current Perspectives and Future Prospects in the Context of New Producer Organisation (PO) Legislation. Details |
| 2020 | MCCARTHY, O., MURPHY, L. (2020). 'Exploring Succession and Resistance to Non-Family Succession in Family Business in Ireland: Opportunities for and Barriers to the Workers' Co-operative Model. Published conference proceedings. |
Back to top