Dr Edward Lahiff
Back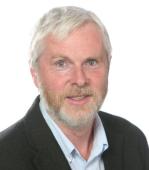 Contact
Food Business & Development
University College Cork
Cork University Business School
Biography
Iam a lecturer in international development at University College Cork (DeptFood Business and Development), and the Director of the BSc. Programme inInternational Development and Food Policy.
Between1998 and 2006 I worked in southern Africa working with a rural NGO and later asSenior Lecturer in Land and Agrarian Studies at the University of the WesternCape. In 2009-10 I served as Doctoral Programme Officer with the TrinityInternational Development Initiative (TIDI) and Coordinator of theInternational Doctoral School in Global Health at the Centre for Global Health,Trinity College Dublin.
My currentresearch focuses on links between small-scale farming and nutrition,particularly in Ethiopia.
Ihave published widely on land reform, rural livelihoods and natural resources inAfrica.
Research Domains
Agri-nutrition linkages  
AgriDiet  
Income Distribution and Inequality
Land reform  
Rural Development 
Back to top
Thesis
2014 - Risk perception, risk management and the role of livestock insurance,; Evidence from iorthe|n Ethropra, Tigray, University College Cork (Thesis Co-Supervisor)
2014 - The relationship between rural livelihoods and livestock keeping: The case of Sidama Zone, Southern Ethiopia (Thesis Co-Supervisor)
Back to top
Publications
Journal article
| Year | Publication |
| --- | --- |
| 2007 | MAY, H., LAHIFF, E. (2007). Land reform in Namaqualand, 1994–2005: A review. Journal of Arid Environments. Details |
| 2018 | LAHIFF, E., MISHRA, N. (2018). We Are the Locals": The Operationalisation of Rights-Based Approaches to Development by Non-governmental Organisations in Koraput District, Odisha.. European Journal of Development Research.. Details |
| 2018 | GEBREEGZIABHER BISHU, K., LAHIFF, E., O'REILLY, S., GEBREGZIABHER, M. (2018). "Drivers of farmers' cattle insurance decisions: evidence from smallholders in northern Ethiopia".. Agrekon. Details |
| 2016 | BISHU, K., O'REILLY, S., LAHIFF, E., STEINER, B. (2016). Cattle farmers' perceptions of risk and risk management strategies: evidence from Northern Ethiopia. Journal of Risk Research. Details |
| 2018 | BISHU, K., LAHIFF, E., O'REILLY, S., GEBREGZIABHER, M. (2018). Drivers of farmers' cattle insurance decisions: evidence from smallholders in northern Ethiopia. Agrekon. Details |
| 2007 | LAHIFF, E., BORAS, S. M., KAY, C. (2007). Market-led agrarian reform: policies, performance and prospects. Third World Quarterly. Details |
| 2014 | LAHIFF, E. (2014). Land Reform in South Africa 100 Years after the Natives' Land Act. Land Reform in South Africa 100 Years after the Natives' Land Act. Journal of Agrarian Change. Details |
| 2007 | LAHIFF, E. (2007). 'Willing buyer, willing seller': South Africa's failed experiment in market-led agrarian reform. Third World Quarterly. Details |
| 2006 | LAHIFF, E. (2006). Land tenure data in agriculture and rural development: a critical review of dualism in South Africa. Land Reform, Land Settlement and Cooperatives. |
| 2003 | LAHIFF, E., RUGEGE, S. (2003). A critical assessment of land redistribution policy in the light of the Grootboom judgment. Law, Democracy and Development. |
Book
| Year | Publication |
| --- | --- |
| 2011 | BORRAS, S. M., KAY, C., LAHIFF, E. (2011). Market-Led Agrarian Reform. Critical perspectives on neoliberal land policies and the rural poor. Taylor and Francis Inc.. |
| 2012 | LAHIFF, E., DAVIS, N., MANENZHE, T. (2012). Joint ventures in agriculture: Lessons from land reform projects in South Africa. IIED. |
Book chapter
| Year | Publication |
| --- | --- |
| 2014 | LAHIFF, E., GUO, L. (2014). Land Redistribution in South Africa: A Critical Review. World Bank Research Observer. |
| 2000 | LAHIFF, E., WOODHOUSE, P., BERNSTEIN, H., HULME, D. (2000). The Mutale River valley an apartheid oasis.. James Currey. |
| 2010 | DERMAN, B., LAHIFF, E., SJAASTAD, E. (2010). Strategic Questions about Strategic Partners Challenges and Pitfalls in South Africa's New Model of Land Restitution. Ohio University Press. |
| 2010 | LAHIFF, E. (2010). Land reform and poverty reduction in South Africa. Routledge. Details |
| 2013 | LAHIFF, E. (2013). The Land Question in Southern Africa: a political economy perspective. Routledge. |
| 2009 | LAHIFF, E. (2009). Land Redistribution in South Africa. World Bank Research Observer. |
| 2000 | LAHIFF, E. (2000). The impact of land reform policy in the Northern Province. Institute for Poverty, Land and Agrarian Studies (PLAAS) . |
Book review
| Year | Publication |
| --- | --- |
| 2015 | LAHIFF, E. (2015). The great African land grab? Agricultural investments and the global food system. The Journal of Peasant Studies. Details |
Magazine article
| Year | Publication |
| --- | --- |
| 2009 | LAHIFF, E. (2009). Land and Livelihoods: The Politics of Land Reform in Southern Africa. IDS Bulletin. Details |
| 2005 | LAHIFF, E., COUSINS, B. (2005). Smallholder Agriculture and Land Reform in South Africa. IDS Bulletin. Details |
Report
| Year | Publication |
| --- | --- |
| 1999 | LAHIFF, E. (1999). Land tenure on the Arabie-Olifants Irrigation Scheme. Details |
Back to top