Mr David Butler
Back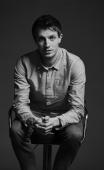 Contact
Economics
University College Cork
Cork University Business School
Biography
Dr David Butler is lecturer (assistant professor) in Economics at Cork University Business School and the current Director of the Centre for Sports Economics & Law in UCC. Dr Butler graduated from Warwick University (PhD) in 2019 and his research interests focus on sports economics and behavioural economics. So far, he has published his research in a variety of internationally recognised journals including the European Journal of Operational Research, The British Journal of Industrial Relations, The Journal of Institutional Economics and the European Sport Management Quarterly. David is a member of the European Association of Sports Economists and has presented his research at both domestic and international conferences many times. His research has regularly featured in the media.
Previously, he has advised the Football Association of Ireland (FAI) on issues related to player development and league design, in addition to other League of Ireland stakeholders. He currently sits on the FAI football research group.
Dr Butler also holds a HDip in Teaching and Learning (UCC). He currently supervises five MSc Research Students in sports economics, in addition to delivering undergraduate modules in behavioural microeconomics and strategy.
Research Domains
Sports economics  
Consumer behaviour  
Back to top
Publications
Journal article
| Year | Publication |
| --- | --- |
| 2018 | BUTLER, D., BUTLER, R., DORAN, J., O'CONNOR, S. (2018). Explaining international footballer selection through Poisson modelling. Journal of Economic Studies. Details |
| 2017 | BUTLER, D., BUTLER, R. (2017). Fergie Time and the Allocation of Additional Time: Evidence from the English Premier League 2009 to 2013'. International Journal of Sport Finance. |
| 2016 | BUTLER, D., BUTLER, R., CONSIDINE, J. (2016). What The Simpsons Can Teach Us About Sports Economics. Journal of Economics and Finance Education. |
| 2014 | BUTLER, D., BUTLER, R. (2014). The relative age effect and under-21 irish association football: A natural experiment and policy recommendations. Economic and Social Review. |
| 2016 | BUTLER, D., BUTLER, R. (2016). Rule changes and incentives in the League of Ireland from 1970 to 2014. Soccer and Society. Details |
| 2021 | BUTLER, D., BUTLER, R., EAKINS, J. (2021). Expert performance and crowd wisdom: Evidence from English Premier League predictions. European Journal of Operational Research. Details |
| 2020 | BUTLER, D., BUTLER, R., MAXCY, J. (2020). New insights on the Louis-Schmeling paradox: determinants of demand for subscription and pay-per-view boxing. European Sport Management Quarterly. doi:10.1080/16184742.2020.1820063. Details |
| 2021 | BUTLER, D., BUTLER, R., SIMMONS, R. (2021). Contracts, pay and performance in the sport of kings: Evidence from horse racing. British Journal of Industrial Relations. doi:10.1111/bjir.12600. Details |
| 2021 | BUTLER, D., BUTLER, R., MULLANE, E. (2021). Changing Competition Design and Spectator Turnout: Evidence from the League of Ireland. Economic and Social Review. |
| 2021 | BUTLER, D., BUTLER, R. (2021). The evolution of the football jersey – an institutional perspective. Journal of Institutional Economics, 1-15. doi:10.1017/S1744137421000278. Details |
| 2021 | BUTLER, D., BUTLER, R., SIMMONS, R. (2021). Contracts, pay and performance in the sport of kings: Evidence from horse racing. British Journal of Industrial Relations, 1-24. doi:10.1111/bjir.12600. Details |
Back to top