Dr Conor Drummond
Back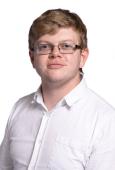 Contact
Management & Marketing
Room 2.11, O'Rahilly Building
Cork University Business School, University College Cork
Cork University Business School
[email protected] ResearchGate Profile LinkedIn profile Twitter

ORCID profile https://www.cubsucc.com/faculty-directory/conordrummond/
Biography
Conor Drummond is a Marketing Lecturer in the Department of Management and Marketing, Cork University Business School, University College Cork. Conor's teaching is focused on the areas of Business-to-Business (B2B) marketing, strategic marketing, market research, social media marketing and research methods.
Conor's research interests are predominantly in the area of social media and B2B marketing. Having received a Government of Ireland Postgraduate Scholarship (GOIPG) award in 2017, Conor completed his PhD in 2020 titled 'Social media resource mobilisation in B2B relationships of entrepreneurial firms'. This research focused on the novel area of social media use by entrepreneurial craft food and micro-brewing organisations, for the development of their B2B relationships and networks. Conor has recently published part of this work in journals such as Industrial Marketing Management, the European Journal of Marketing, and the Journal of Business Research. His work has also been presented at numerous international conferences, including the Industrial Marketing and Purchasing (IMP) group conference and the Center for Business and Industrial Marketing (CBIM) Conference.
Conor's other areas of research interest include entrepreneurship, resource interaction and resource mobilisation, and digitization of industrial markets (e.g. use of Virtual Reality, the Internet of Things and Artificial Intelligence in a B2B context). Since graduating with a Bachelor of Commerce (BComm) Degree from UCC, Conor has also engaged in a number of roles as a market researcher and consultant, working in several industries such as; food and retail, ethical clothing, finance, and NGO/charitable or Not-for-Profit organisations.
Back to top
Grants and Honours
01/06/2022 - Enterprise Ireland H2020 Co-ordinator Proposal Preparation Support Scheme, Enterprise Ireland
17/12/2020 - CUBS Research Excellence Publication Award, Cork University Business School, University College Cork
04/06/2018 - Society for the Advancement of Management Studies (SAMS) bursary, Dublin City University
01/01/2018 - Cork University Business College Research Development Fund award (2018), University College Cork
01/10/2017 - Government of Ireland Postgraduate Scholarship (2017), Irish Research Council
01/01/2017 - Cork University Business College Research Development Fund award (2017), University College Cork
01/01/2016 - Cork University Business College Research Development Fund award (2016), University College Cork
01/03/2014 - Babson Deans list (Spring 2014), Babson College
01/03/2014 - College Scholar Award, University College Cork
01/12/2013 - Babson Deans list (Fall 2013), Babson College
01/08/2013 - International Business Education scholarship, University College Cork
Back to top
Other Activities
31/08/2022 - 38th Annual Industrial Marketing and Purchasing (IMP) Conference and Doctoral Colloquium
30/08/2022 - 38th Industrial Marketing and Purchasing (IMP) Group Conference
24/08/2022 - Irish Academy of Management 2022
05/07/2022 - Academy of Marketing Conference 2022
01/06/2022 - Program Co-Director of the MSc in Marketing, Cork University Business School
26/08/2021 - 37th Industrial Marketing and Purchasing (IMP) Group Conference
26/08/2021 - 37th Industrial Marketing and Purchasing (IMP) Group Conference
22/06/2021 - Center for Business and Industrial Marketing (CBIM) International Conference 2021 - Chair of Conference Presentation Session
22/06/2021 - Online Center for Business and Industrial Marketing (CBIM) International Conference
03/09/2020 - 36th Industrial Marketing and Purchasing (IMP) Group Conference
24/08/2020 - Programme Academic Board of Studies Member for Bachelor of Commerce (BComm) International undergraduate degree, University College Cork
02/09/2019 - BComm IV 'Marketing and Consumer Understanding' thematic champion, University College Cork
02/09/2019 - Programme Academic Board of Studies (PABS) Member for Business Information Systems, University College Cork
02/09/2019 - Programme Academic Board of Studies (PABS) Member for Strategic Marketing and Practice, University College Cork
02/09/2019 - Programme Academic Board of Studies (PABS) Member for BComm (Hons) Commerce, University College Cork
27/08/2019 - 35th Industrial Marketing and Purchasing (IMP) Group Conference
03/09/2018 - The 34th Industrial Marketing and Purchasing (IMP) Group Conference
18/06/2018 - 23rd Center for Business and Industrial Marketing (CBIM) Conference
04/06/2018 - DCU Family Business Research Workshop and Networking Event
25/04/2018 - 24th Nordic Workshop on Interorganizational Research
05/09/2017 - The 33rd Industrial Marketing and Purchasing (IMP) Group Conference
31/08/2016 - The 32nd Industrial Marketing and Purchasing (IMP) Group Conference
30/08/2016 - The Industrial Marketing and Purchasing (IMP) Group Doctoral Colloquium 2016
Back to top
Research Domains
Business & Inter-organisational Networks
Business-to-business relationship marketing
Collaboration  
Industrial Marketing and Purchasing (IMP) Group's Interaction approach
Industrial marketing  
Social Media Marketing
Social Media  
Web 2.0  
Digital Media  
Entrepreneurship  
Back to top
Publications
Journal article
| Year | Publication |
| --- | --- |
| 2018 | DRUMMOND, C., MCGRATH, H., O'TOOLE, T. (2018). The impact of social media on resource mobilisation in entrepreneurial firms. Industrial Marketing Management. doi:10.1016/j.indmarman.2017.05.009. Details |
| 2020 | DRUMMOND, C., O'TOOLE, T., MCGRATH, H. (2020). Digital engagement strategies and tactics in social media marketing. European Journal of Marketing, 54 (6). doi:10.1108/EJM-02-2019-0183. Details |
| 2023 | DRUMMOND, C., MCGRATH, H., O'TOOLE, T. (2023). Beyond the platform: Social media as a multi-faceted resource in value creation for entrepreneurial firms in a collaborative network. Journal of Business Research, 158. doi:10.1016/j.jbusres.2023.113669. Details |
| 2022 | DRUMMOND, C., O'TOOLE, T., MCGRATH, H. (2022). Social Media resourcing of an entrepreneurial firm network: Collaborative mobilisation processes. Journal of Business Research, 145, 171 - 187. doi:10.1016/j.jbusres.2022.02.046. Details |
Other
| Year | Publication |
| --- | --- |
| 2018 | DRUMMOND, C. (2018). A classificatory framework of social media network marketing strategies for entrepreneurial firms. Centre for Business & Industrial Marketing. |
Back to top