Dr Carol Power
Back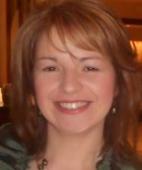 Contact
Food Business & Development
University College Cork
Cork University Business School
CPower@ucc.ie ResearchGate Profile LinkedIn profile

ORCID profile
Biography
After receiving a First Class Honours BA in Geography and Policy Studies, Carol was awarded a Government of Ireland Scholarship to pursue a PhD in Geography. Her doctoral thesis focused on inter-institutional collaboration through voluntary business associations and the role of these associations in the development of industrial clusters. On completion of her doctorate, she began working as a researcher with the Centre for Co-operative Studies and a Lecturer in the Department of Food Business and Development, UCC. Carol has a Postgraduate Diploma in Teaching and Learning in Higher Education from UCC.
Carol teaches across a range of undergraduate and postgraduate programmes. At postgraduate level, she supervises Master's and PhD students and teaches on the MSc in Co-operatives, Agri-Food and Sustainable Development and the online MSc in Co-operative and Social Enterprise. At undergraduate level, she contributes modules to the BSc in Food Marketing and Entrepreneurship, BSc in International Development and Food Policy, BSc in Government and the BComm.
Carol was Academic Director of the Certificate, Diploma and BSc programmes in Credit Union Business between 2016 and 2020. This suite of programmes was offered by UCC in partnership with the Irish League of Credit Unions.
Carol's current research interests are focused on co-operative and community-based responses to social and economic needs at local and regional levels, and sustainable development, with a particular emphasis on the relationship between business and sustainability. She is a member of the UCC Centre for Co-operative Studies and the UCC-based interdisciplinary Institute for Social Sciences in the 21st Century (ISS21).
Grants and Honours
07/06/2020 - MENSPACE - Men's Sheds as Community Responses to Societal Challenges, Irish Research Council
01/09/2018 - Skellig CRI, University College Cork
01/09/2018 - Skellig CRI, University College Cork
01/09/2014 - UCC Strategic Research Fund 2014, University College Cork
01/10/2001 - Government of Ireland Postgraduate Scholarship, Irish Research Council for the Humanities and Social Sciences (IRCHSS)
01/10/2001 - Government of Ireland Postgraduate Scholarship, Irish Research Council for the Humanities and Social Sciences (IRCHSS)
30/09/1999 - O'Connell Medal for Performance in the BA Geography Examination, University College Cork
30/09/1999 - O'Connell Medal for Performance in the BA Geography Examination, University College Cork
Back to top
Other Activities
01/01/2020 - Academic Director, MSc in Co-operative and Social Enterprise, Dept. of Food Business & Develpment and Centre for Co-operative Studies, University College Cork
01/01/2020 - CUBS Postgraduate Research Committee, Cork University Business School
01/01/2020 - Teaching and Learning Committee, Cork University Business School
20/08/2019 - Credit Union Summer School
20/08/2019 - Credit Union Summer School
02/07/2019 - Irish Congress of Trade Unions Biennial Conference, Irish Congress of Trade Unions
01/02/2019 - Eigse na Brideoige
30/08/2018 - European Association of Agricultural Economists - Seminar on Sustainability
29/05/2018 - UCC Credit Union Summer School
29/05/2018 - UCC Credit Union Summer School
01/04/2018 - Department Library Representative, University College Cork
20/06/2017 - International Co-operative Alliance Global Research Conference
01/09/2016 - Academic Director, Pathways suite of programmes in Credit Union Business, Dept. of Food Business & Develpment and Centre for Co-operative Studies, University College Cork
21/10/2015 - The Changing Landscape of Local and Community Development in Ireland
21/10/2015 - The Changing Landscape of Local and Community Development in Ireland
16/10/2015 - Political Studies Association of Ireland Conference
16/10/2015 - Political Studies Association of Ireland Conference
25/10/2014 - International Conference of Producer Organisations
30/06/2010 - Credit Union Summer School
Back to top
Research Domains
Credit Co-operatives  
Agricultural and Rural Co-operatives
Co-operative and social enterprises
Credit union movement in Ireland
Engagement & Environment [Sustainability,]
Agri-based energy, including biofuels
Agricultural and Rural Co-operatives
Back to top
Thesis
2021 - Deconstructing Cardboard Man: Antagonists, Allies and Advocates in the Quest for Women's Economic Empowerment in Bangladesh, University College Cork (Thesis Co-Supervisor)
2021 - TBC, University College Cork (Thesis Co-Supervisor)
2020 - The role of chairperson in credit unions, University College Cork (Thesis Co-Supervisor)
2020 - Financial capability in credit unions, University College Cork (Thesis Co-Supervisor)
2020 - Youth Initiatives in Credit Unions, University College Cork (Thesis Co-Supervisor)
2020 - Life after prison for the reformed individual, University College Cork (Thesis Co-Supervisor)
2017 - Integrated Household Package in Eritrea: Introduction of Dairy Cows and Improved Forage Production Systems, University College Cork (Thesis Jury President)
2018 - An Analysis of the Impact of Youth Initiatives on Young Adults' Use of Credit Union Services: A Case Study of Mullingar Credit Union, University College Cork (Thesis Co-Supervisor)
2018 - An analysis of millennial members' relationship with their credit union and the significance of social media in that relationship: A case study of St Michael's Credit Union, University College Cork (Thesis Jury President)
2015 - An examination of the impact of support on from external actors on co-operative development, University College Cork (Thesis Co-Supervisor)
2015 - Risk or reward: factors that inhibit or support the development of social enterprise within the criminal justice sector in Ireland, University College Cork (Thesis Co-Supervisor)
2016 - Exploring the financial impact, change management process and cultural integration in the merger of two credit unions, University College Cork (Thesis Co-Supervisor)
2016 - Rural Co-operatives as Instruments of Promoting Gender Equality: A Myth or Reality, University College Cork (Thesis Co-Supervisor)
2017 - The benefits of participation for members in a men's shed in contemporary Ireland, University College Cork (Thesis Co-Supervisor)
2017 - The purpose and competitive advantages of credit unions in Ireland today: managers' perspectives, University College Cork (Thesis Co-Supervisor)
2018 - Financial remuneration of directors of credit unions: an exploratory study, University College Cork (Thesis Co-Supervisor)
2017 - The potential of values-based supply chains to support family farm viability, sustainability and resilience: a co-operative approach, University College Cork (Thesis Co-Supervisor)
2024 - Organisational Culture in Credit Unions, University College Cork (Thesis Co-Supervisor)
2021 - Credit unions - tbc, University College Cork (Thesis Co-Supervisor)
Back to top
Publications
Journal article
| Year | Publication |
| --- | --- |
| 2018 | HOOKS, T., MACKEN-WALSH, Á., MCCARTHY, O., POWER, C., HENCHION, M. (2018). Co-Operation among Irish Beef Farmers: Current Perspectives and Future Prospects in the Context of New Producer Organisation (PO) Legislation. Sustainability. Details |
| 2017 | HOOKS, T., MACKEN-WALSH, Á., MCCARTHY, O., POWER, C. (2017). The Impact of a Values-Based Supply Chain (VBSC) on Farm-Level Viability, Sustainability and Resilience: Case Study Evidence. Sustainability. Details |
| 2017 | HOOKS, T., MCCARTHY, O., POWER, C., MACKEN-WALSH, Á. (2017). A co-operative business approach in a values-based supply chain: A case study of a beef co-operative. Journal of Co-operative Organization and Management. Details |
| 2007 | POWER, C., BRUNT, B. (2007). The role of industry associations in stimulating economic development: A case study of the information and communication technologies sector in Cork. Details |
| 2016 | SIOBHÁN, C., MCCARTHY, O., POWER, C. (2016). Risk and reward: the development of social enterprise within the criminal justice sector in Ireland - some policy implications. Irish Probation Journal. |
| 2014 | POWER, C., O'CONNOR, R., MCCARTHY, O., WARD, M. (2014). Merging into the mainstream? An empirically based discussion of the potential erosion of competitive advantage in a restructured Irish credit union movement. Journal of Co-operative Organization and Management. Details |
| 2017 | HOOKS, T., MACKEN-WALSH, Á., MCCARTHY, O., POWER, C. (2017). Farm-level viability, sustainability and resilience: a focus on cooperative action and values-based supply chains. Studies in Agricultural Economics. Details |
| 2012 | POWER, C., O'CONNOR, R., MCCARTHY, O., WARD, M. (2012). Credit unions and Community in Ireland: Optimising the principle of social responsibility. International Journal of Co-Operative Management. |
Book chapter
| Year | Publication |
| --- | --- |
| 2011 | BYRNE, N., MICHAEL, W., POWER, C., PRENDERGAST, K. (2011). Amalgamation and federated co-operative models: A place for both in the development of the Irish credit union movement. |
| 2011 | POWER, C., O'CONNOR, R., MCCARTHY, O., WARD, M. (2011). Credit unions and community wellbeing. |
| 2011 | POWER, C. (2011). Credit unions in Irish society: retrospect and prospect. The origins, ethos and evolution of co-operative credit in Ireland. |
| 2011 | POWER, C. (2011). Introduction., Ireland. |
| 2011 | BYRNE, N., POWER, C., MCCARTHY, O., WARD, M. (2011). The role of credit unions in financial capability. |
| 2010 | O'CONNOR, R., POWER, C., RYLANDS, M. (2010). Bounded Spaces and Cultural Places: The Reorganisation of the Farmed Landscape in Ireland. |
| 2009 | POWER, C., O'CONNOR, R. (2009). Cill Rialig. |
| 2009 | POWER, C., O'CONNOR, R. (2009). Contemporary Economic Development in Iveragh., Ireland. |
| 2009 | POWER, C., O'CONNOR, R. (2009). Demographic Change on the Iveragh Peninsula 1926-2006. |
| 2009 | O'CONNOR, R., POWER, C. (2009). Peat and Energy Production in Iveragh. |
Conference paper
| Year | Publication |
| --- | --- |
| 2016 | RYLANDS, M., O'CONNOR, R., POWER, C. (2016). Local Government Reform in Ireland: Implications for Rural Development and Community Engagement., Ireland. |
Edited book
| Year | Publication |
| --- | --- |
| 2016 | O'HADHMAILL, F., POWER, C., FORDE, C., O'BYRNE, D., O'CONNOR, R. (2016). The Changing Landscape of Local and Community Development in Ireland: Policy and Practice. Institute for Social Sciences in the 21st Century (ISS21), University College Cork. |
| 2011 | POWER, C., O'CONNOR, R., MCCARTHY, O., WARD, M. (2011). The Origins, Ethos and Evolution of Co-operative Credit in Ireland:. Celebrating the Centenary of the Birth of Nora Herlihy. Centre for Co-operative Studies, University College Cork, Ireland. |
Magazine article
| Year | Publication |
| --- | --- |
| 2012 | POWER, C., O'CONNOR, R., MCCARTHY, O., WARD, M. (2012). Credit unions and community in Ireland: Towards optimising the principle of social responsibility. International Journal of Co-Operative Management. |
Online resource
| Year | Publication |
| --- | --- |
| 2018 | HOOKS, T., MACKEN-WALSH, A., MCCARTHY, O., POWER, C. (2018). What's so important about the middle? Co-operative actions and values for family farm viability. ARC2020, Ireland. |
Report
| Year | Publication |
| --- | --- |
| 2010 | BYRNE, N., POWER, C., MCCARTHY, O., WARD, M. (2010). The potential impact of credit unions on members' financial capability: An exploratory study. |
Other
| Year | Publication |
| --- | --- |
| 2018 | HOOKS, T., MACKEN-WALSH, A., MCCARTHY, O., POWER, C., HENCHION, M. (2018). Co-Operation among Irish Beef Farmers: Current Perspectives and Future Prospects in the Context of New Producer Organisation (PO) Legislation. Details |
Back to top