Dr Brenda Lynch
Back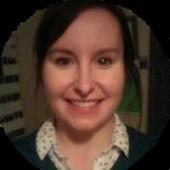 Contact
Centre For Policy Studies
University College Cork
Cork University Business School
Biography
Brenda is a Lecturer in Economics with the Centre for Policy Studies, UCC. She began this position in September 2018.
In 2019 she completed her PhD with the School of Public Health, UCC as part of the 2014 cohort of the SPHeRE (Structured Population and Health-services Research Education) HRB (Health Research Board) Scholars Programme. Her thesis "Reconfiguration of emergency and urgent care systems in Ireland from 2006: analysis of quantitative performance indicators at a population level" was supervised by Dr Tony Fitzgerald, Department of Statistics and the School of Public Health. This research was conducted as part of a larger project, the SIREN (Study of the Impact of Reconfiguration on Emergency and Urgent Care Networks) project, lead by Principal Investigator, Professor John Browne, School of Public Health, UCC. This project was a intercollegiate collaboration between UCC, RCSI and Trinity College Dublin.
From 2012 to 2014 she was a Data Manager /Researcher on a HRB funded project with the Centre for Policy Studies, working with Mr Martin Kenneally and Dr Noel Woods. This project investigated drug prescribing in Ireland, assessing the impact of health, demographic and policy changes to the GMS (general medical card scheme). At this time she also fullfilled the role of a part time Senior Demonstrator/Guest Lecturer with the Centre for Policy Studies, UCC.
From 2011 to 2012 she worked with Bank of New York Mellon as a member of their Derivative Support Team.
From 2009-2010, she completed a Masters In Economic Development in the University of Glasgow, completing a thesis titled, "The impact of universal primary education on the quality of education: A comparative analysis of Kenya and Uganda".
She completed her Bachelor of Commerce at UCC between 2005-2009, majoring in Economics and minoring in Development Studies.
Grants and Honours
01/10/2014 - HRB PhD Scholarship, UCC
01/10/2014 - HRB PhD Scholarship, UCC
Back to top
Publications
Journal article
| Year | Publication |
| --- | --- |
| 2019 | LYNCH, B. (2019). Acute hospital reconfiguration and self-harm presentations: a before-and-after study. Irish Journal of Medical Science. Details |
| 2018 | LYNCH, B., FITZGERALD, A. P., CORCORAN, P., HEALY, O., BUCKLEY, C., FOLEY, C. (2018). Case fatality ratios for serious emergency conditions in the Republic of Ireland: a longitudinal investigation of trends over the period 2002–2014 using joinpoint analysis. BMC Health Services Research. Details |
| 2018 | LYNCH, B., FITZGERALD, A. P., CORCORAN, P., BUCKLEY, C., HEALY, O., BROWNE, J. (2018). Drivers of potentially avoidable emergency admissions in Ireland: an ecological analysis. Quality and Safety in Health Care. Details |
| 2018 | LYNCH, B., KENNEALLY, M. (2018). Ageing, health status and coverage rate effects on community prescription costs in Ireland. European Journal of Health Economics. Details |
| 2016 | LYNCH, B., KENNEALLY, M. (2016). Why Do Drug Prescribing Rates Differ Across Irish Regions?. PharmacoEconomics. Details |
| 2019 | LYNCH, B., BROWNE, J., BUCKLEY, C., HEALY, O., CORCORAN, P., FITZGERALD, A. P. (2019). An interrupted time-series analysis of the impact of emergency department reconfiguration on regional emergency department trolley numbers in Ireland from 2005 to 2015. BMJ Open. Details |
Other
| Year | Publication |
| --- | --- |
| 2020 | SMIDDY, M., FITZGERALD, A. P., LYNCH, B. (2020). Challenges and Solutions in Studying the Impact of Interventions in the Analysis of Longitudinal Health Service Data. []. Details |
Back to top