Dr Aileen Murphy
Back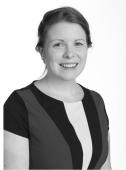 Contact
Economics
University College Cork
Cork University Business School
Biography
Dr Aileen Murphy is a Senior Lecturer in the Department of Economics and a graduate of University College Cork (BComm, MEconSc) and University of Glasgow (PhD).
Dr Murphy's research focuses on two areas. Firstly, her scholarship is in the application of economic evaluation techniques in examining the cost effectiveness and affordability across a variety of innovations for businesses and institutions in the health area (incorporating quantitative economic modeling techniques) as well as Health Technology Assessments systems. To date this had included assessments of medical devices and interventions across therapeutic areas including maternity and mental health. Since completing her PhD, which was also in the area, she have built up a successful multi- disciplinary academic and industry network, with which she has published in high impact journals and successfully secured competitive research funding.
Dr Murphy currently teaches health economics at postgraduate/ executive education level, principles of economics and undergraduate econometrics.
Other Activities
29/03/2019 - at 14th Workshop on Costs and Assessment in Psychiatry 'The Value of Mental Health Services
29/03/2019 - 14th Workshop on Costs and Assessment in Psychiatry 'The Value of Mental Health Services'
28/08/2018 - ERSA
23/08/2018 - IPONS
26/07/2018 - Global and Regional Health Technology Assessment
04/11/2017 - ISPOR
04/11/2017 - ISPOR
08/07/2017 - iHEA
08/01/2016 - Editor in Chief
07/11/2015 - ISPOR
12/07/2015 - iHEA
24/08/2014 - Irish Society of New Economists
12/07/2014 - iHEA
08/05/2014 - Irish Economic Association
10/06/2012 - Society for Medical Decision Making
05/10/2011 - Clinical Trials Methodology
10/07/2011 - iHEA
24/06/2010 - HESG
08/06/2010 - Health Technology Assessment International
01/06/2008 - Cork University Teaching Hospitals Research Day
15/08/2007 - Regional Science Association International: British & Irish Section
08/07/2007 - iHEA
Back to top
Research Domains
Health Economics  
Economic evaluations  
Health Technology Assessment  
Value of information analysis  
Back to top
Thesis
2019 - TBC, University College Cork (Thesis Co-Supervisor)
2019 - An exploration of the impact and cost effectiveness of changes tonurse staffing and skill mix on staff outcomes in Ireland., University College Cork (Thesis Co-Supervisor)
2021 - Developing a Palliative Care Model of People with Dementia in the Community, University College Cork (Thesis Co-Supervisor)
Back to top
Publications
Journal article
| Year | Publication |
| --- | --- |
| 2017 | FITZGERALD, S., KIRBY, A., MURPHY, A., GEANEY, F., PERRY, I. (2017). A cost-analysis of complex workplace nutrition education and environmental dietary modification interventions. BMC Public Health. Details |
| 2016 | O'SHEA, M., MURPHY, A., KIRBY, A., ALLEN, G., O'SHEA, S., CURTIN, R. (2016). A cost minimisation analysis of NOACs compared to warfarin to attain therapeutic anticoagulation amongst AF patients, pre- and post- cardioversion. Irish Medical Journal. |
| 2014 | WALSH, C., MURPHY, A., KIRBY, A., VAUGHAN, C. (2014). Retrospective costing of warfarin. Irish Medical Journal. |
| 2013 | FAWSITT, C., BOURKE, J., GREENE, R., EVERARD, C., MURPHY, A., LUTOMSKI, J. (2013). At What Price? A Cost-Effectiveness Analysis Comparing Trial of Labour after Previous Caesarean versus Elective Repeat Caesarean Delivery. Plos One. Details |
| 2018 | MURPHY, A., KIRBY, A., BRADLEY, C. (2018). Knowledge is power: General practitioners prescribing of new oral anticoagulants in Ireland. BMC Research Notes. Details |
| 2018 | BOURKE, J., MURPHY, A., FLYNN, D., KELLS, M., JOYCE, M., HURLEY, J. (2018). Borderline personality disorder: resource utilisation costs in Ireland. Irish Journal of Psychological Medicine. Details |
| 2018 | WALSH, E., MURPHY, A. (2018). Investigating the causal relationship between employment and informal caregiving of the elderly. BMC Research Notes. Details |
| 2014 | MURPHY, A., MCELROY, B. (2014). Patient level costing in Ireland: process, challenges and opportunities.. Irish Journal of Medical Science. Details |
| 2013 | MCELROY, B., MURPHY, A. (2013). An economic analysis of money follows the patient.. Irish Journal of Medical Science. Details |
| 2019 | WALSH, E., MURPHY, A., HALTON, C., HAROLD, G. (2019). After the Reforms: An Analysis of the Factors Associated with the Use of Legal Services in Child Welfare Proceedings in Ireland. International Journal of Management, Economics and Social Sciences. Details |
| 2017 | CRONIN, J., MURPHY, A., SAVAGE, E. (2017). Can chronic disease be managed through integrated care cost-effectively? Evidence from a systematic review. Can chronic disease be managed through integrated care cost-effectively? Evidence from a systematic review. Irish Journal of Medical Science. Details |
| 2019 | MURPHY, A., SANDRA, R. (2019). To HTA or Not to HTA: Identifying the Factors Influencing the Rapid Review Outcome in Ireland. Value in Health. Details |
| 2019 | RYAN, D., HEMMING, K., BREATHNACH, F., COTTER, A., MURPHY, A., O'DONOGHUE, K. (2019). PARROT Ireland: (Placental growth factor in Assessment of women with suspected pre-eclampsia to reduce maternal morbidity: a Stepped Wedge Cluster Randomised Control Trial Research Study Protocol. BMJ Open. Details |
| 2018 | DRENNAN, J., DUFFIELD, C., SCOTT, A. P., BALL, J., BRADY, N. M., MURPHY, A. (2018). A protocol to measure the impact of intentional changes to nurse staffing and skill-mix in medical and surgical wards. Journal of Advanced Nursing. |
| 2018 | BOURKE, J., MURPHY, A., FLYNN, D., KELLS, M., JOYCE, M., HURLEY, J. (2018). Cost of Borderline Personality Disorder: An Irish Case Study.. Irish Journal of Psychological Medicine. |
| 2018 | LOUGHNANE, C., MURPHY, A., MULCAHY, M., MCINERNEY, C., WALSHE, V. (2018). Have bailouts shifted the burden of paying for healthcare from the state onto individuals?. Irish Journal of Medical Science. |
| 2018 | KIRBY, A., MURPHY, A., BRADLEY, C. (2018). Multi-Disciplinary Decision Making In General Practice – A Case Study Of Switching Between Oral Anticoagulants.. Journal of Health Organization and Management.. |
| 2018 | MURPHY, A., MCELNEA, E., BYRNE, S. (2018). Health Technology Assessment: A Primer for Ophthalmology. European Journal of Ophthalmology. |
| 2018 | FITZGERALD, S., MURPHY, A., KIRBY, A., GEANEY, F., PERRY, I. J. (2018). Cost-effectiveness of a complex workplace dietary intervention: an economic evaluation of the Food Choice at Work study. BMJ Open. Details |
| 2018 | MURPHY, A., O'DWYER, J. (2018). Investigating the cost implications of including all respiratory medicines in PCRS schemes.. Irish Journal of Medical Science. |
| 2018 | SAAB, M., DAVOREN, M. P., MURPHY, A., MURPHY, D., COOKE, E., LANDERS, M., ... HEGARTY, J. (2018). Promoting men's awareness, self-examination, and help-seeking for testicular disorders: a systematic review of interventions.. HRB Open Research.. Details |
| 2017 | FAWSITT, C., BOURKE, J., MURPHY, A., LUTOMSKI, J., MCELROY, B., MURPHY, R., GREENE, R. (2017). A Cost-Benefit Analysis of Two Alternative Models of Maternity Care in Ireland. Applied Health Economics and Health Policy. Details |
| 2017 | MURPHY, A., CRONIN, J., WHELAN, R., DRUMMOND, F. J., SAVAGE, E., HEGARTY, J. (2017). Economics of Early Warning Scores for identifying clinical deterioration—a systematic review. Irish Journal of Medical Science, Ireland. |
| 2017 | KIRBY, A., MURPHY, A., BRADLEY, C. (2017). New Oral Anaticoagulant Prescribing Decisions amongst General Practitioners: Handle with Care. Journal of Health Economics and Outcomes Research. |
| 2016 | MURPHY, A. (2016). Exploring the advancing function of health technology assessments. Global and Regional Health Technology Assessment. |
| 2016 | FITZGERALD, S., KIRBY, A., MURPHY, A., GEANEY, F. (2016). Obesity, diet quality and absenteeism in a working population. Public Health Nutrition. Details |
| 2016 | O'SULLIVAN, R., MURPHY, A., O'CAOIMH, R., CORNALLY, N., SVENDROVSKI, A., DALY, B. (2016). Economic (gross cost) analysis of systematically implementing a programme of advance care planning in three Irish nursing homes. BMC Research Notes. |
| 2015 | MURPHY, A., MCCARTHY, F. P., MCELROY, B., KHASHAN, A., SPILLANE, N., MARCHOCKI, Z. (2015). Day care versus inpatient management of nausea and vomiting of pregnancy: cost utility analysis of a randomised controlled trial. European Journal of Obstetrics & Gynecology and Reproductive Biology. Details |
| 2014 | MCCARTHY, F., MURPHY, A., KHASHAN, A., MCELROY, B., SPILLANE, N., MARCHOCKI, Z., ... HIGGINS, J. R. (2014). Day Care versus Compared With Inpatient Management of Nausea and Vomiting of Pregnancy: ARandomized Controlled Trial. American Journal of Obstetrics & Gynecology. Details |
| 2013 | MURPHY, A., FENWICK, E., TOFF, W., NEILSON, M., BERRY, C., UREN, N. (2013). TRANSCATHETER AORTIC VALVE IMPLANTATION FOR SEVERE AORTIC STENOSIS: THE COST-EFFECTIVENESS CASE FOR INOPERABLE PATIENTS IN THE UNITED KINGDOM. International Journal of Technology Assessment in Health Care. |
| 2019 | WALSH, E., MURPHY, A. (2019). Examining the effects of activities of daily living on informal caregiver strain. Journal of Health Services Research and Policy. Details |
| 2020 | MURPHY, A., FLYNN, D., KELLS, M., JOYCE, M. (2020). A cost-effectiveness analysis of dialectical behaviour therapy for treating individuals with borderline personality disorder in the community. Irish Journal of Medical Science. Details |
| 2017 | KIRBY, A., MURPHY, A., BRADLEY, C. (2017). Multi-disciplinary decision making in general practice: A case study of switching between oral anticoagulants. Journal of Health Organization and Management. Details |
| 2020 | MURPHY, A., KIRBY, A., BRADLEY, C. (2020). Monitoring of atrial fibrillation in primary care patients prescribed direct oral anticoagulants for stroke prevention. Irish Journal of Medical Science. Details |
| 2020 | O'SULLIVAN, S., MURPHY, A., BOWE, S., O'RIORDAN, T., MURPHY, M., HEFFRON, C., BOURKE, J. (2020). Skin Cancer Excision Is More Efficient and Cost Effective in a Specialist Secondary Care Service. Irish Medical Journal. |
| 2020 | MURPHY, A., BROSNAN, S., MCCARTHY, S., BRADLEY, C., O'REILLY, P., KIRBY, A. (2020). A World Café Approach - Exploring the Future Vision of Oral Anticoagulants for Atrial Fibrillation (AF) Patients in Ireland. BMJ Open. |
| 2020 | MURPHY, A., FOX, S., O'CONNOR, N., DRENNAN, J., GUERIN, S., KERNOHAN, W. G., TIMMONS, S. (2020). Components of a community model of dementia palliative care. Journal of Integrated Care. Details |
| 2020 | RIORDAN, F., RACINE, E., PHILIP, E., BRADLEY, C., LORENCATTO, F., MURPHY, A., ... MCHUGH, S. (2020). Development of an intervention to facilitate implementation and uptake of diabetic retinopathy screening. Implementation Science. Details |
| 2020 | MURPHY, A., BOURKE, J., TURNER, B. (2020). A two-tiered public-private health system: Who stays in (private) hospitals in Ireland? Health Policy. Details |
| 2020 | MURPHY, A., RIORDAN, F., RACINE, E., SMITH, S., BROWNE, J., KEARNEY, P., ... MCHUGH, S. (2020). Feasibility of an implementation intervention to increase attendance at diabetic retinopathy screening: protocol for a cluster randomised pilot trial. Pilot and Feasibility Studies. Details |
| 2019 | WONG CHU, R., DRUMMOND, F. J., MURPHY, A. (2019). PCN223 A BUDGET IMPACT ANALYSIS OF A COMMUNITY-BASED SUPPORT CENTRE FOR CANCER PATIENTS AND SURVIVORS. Value in Health. Details |
| 2019 | MURPHY, A. (2019). PMH22 PREVALENCE OF DECISION ANALYTICAL MODELLING IN ECONOMIC EVALUATIONS OF MENTAL HEALTH INTERVENTIONS. Value in Health. Details |
| 2019 | KELLY, R., MURPHY, A., TIMMONS, S., O'CONNOR, N. (2019). PND59 BUDGET IMPACT ANALYSIS OF THE NATIONAL CLINICAL GUIDELINE FOR APPROPRIATE PRESCRIBING OF PSYCHOTROPIC MEDICATION IN PEOPLE WITH DEMENTIA. Value in Health. Details |
| 2020 | FOX, S., O'CONNOR, N., DRENNAN, J., GUERIN, S., KERNOHAN, W. G., MURPHY, A., TIMMONS, S. (2020). Components of a community model of dementia palliative care. Journal of Integrated Care. Details |
| 2020 | MURPHY, A., TURNER, B., BOURKE, J. (2020). A two-tiered public-private health system: Who stays in (private) hospitals in Ireland? Health Policy. Details |
| 2020 | MURPHY, A., CHU, R. W., DRUMMOND, F. J. (2020). A cost analysis of a community-based support centre for cancer patients and their families in Ireland: the EVeCANs study. Supportive Care in Cancer. Details |
| 2021 | WALSH, E., MURPHY, A. (2021). Life satisfaction amongst working parents: examining the case of mothers and fathers in Ireland. International Journal of Social Economics. Details |
| 2021 | WALSH, E., MURPHY, A. (2021). Life satisfaction amongst working parents: examining the case of mothers and fathers in Ireland. International Journal of Social Economics. Details |
Journal issue
| Year | Publication |
| --- | --- |
| 2016 | JOMMI, C., MURPHY, A., HIDALGO, A., RAVASIO, R. (2016). Rapid reviews with health-technology assessments in reimbursement systems – an examination of Ireland as a case study. Global and Regional Health Technology Assessment. |
Conference abstract
| Year | Publication |
| --- | --- |
| 2019 | MURPHY, A. (2019). A Cost Effectiveness of Dialectical Behaviour Therapy for Treating Individuals with Borderline Personality Disorder in the Community.. |
| 2019 | MURPHY, A. (2019). Investigating Life Satisfaction amongst Irish Parents.. |
| 2017 | MURPHY, A., BOURKE, J., O'SULLIVAN, M. (2017). An Economic Evaluation of A Psychoeducational Suicide Intervention Programme. Details |
| 2017 | MURPHY, A., DRENNAN, J., BRADY, N., DAHY, D. (2017). Economic Impact Of Nurse Sensitive Outcomes In Irish Hospitals. Details |
| 2017 | MURPHY, A., BOURKE, J., O'SULLIVAN, M. (2017). The Cost Of Dialectic Behaviour Therapy (DBT) For People Diagnosed With Borderline Personality Disorder (BPD): A Review of The Literature. Details |
| 2017 | MURPHY, A., KIRBY, A., BRADLEY, C., BROWNE, J. (2017). The Cost Of Prescribing Direct Oral Anticoagulants (DOACS) – There Is A Drug Cost But What Else?. Details |
| 2017 | FITZGERALD, S., MURPHY, A., KIRBY, A., GEANEY, F., PERRY, I. (2017). An economic evaluation of a complex workplace dietary intervention: a cluster controlled trial. Details |
| 2017 | HOULIHAN, M., HIGGINS, J., ISMAIL, S., MURPHY, A. (2017). Prospective Cost Analysis of Low Molecular Weight Heparin Thromboprophylaxis Post-Planned Caesarean Section.. Details |
| 2016 | KIRBY, A., MURPHY, A., BRADLEY, C. (2016). Analysing the Prescribing Landscape for Oral Anticoagulants. Details |
| 2015 | MURPHY, A., WALSH, E. (2015). An Economic Analysis of Informal Care Provision in Ireland. Details |
| 2014 | MURPHY, A., BOURKE, J. (2014). Economic Evaluation of Dialectical Behavior Therapy (Dbt) Amongst those with Borderline Personality Disorder (Bpd) who Engage in Self-Harm in Ireland. Details |
| 2011 | MURPHY, A., FENWICK, E., BRIGGS, A., NEILSON, M. (2011). How best to handle the evidence in a cost-effectiveness analysis of TAVI in the UK. Details |
Magazine article
| Year | Publication |
| --- | --- |
| 2017 | O'DONNELL, B., WALSH, K., MURPHY, A., MCELROY, B., IOHOM, G., SHORTEN, G. (2017). An evaluation of operating room throughput in a stand-alone soft-tissue trauma operating theatre. Romanian journal of anaesthesia and intensive care, Romania. Details |
Report
| Year | Publication |
| --- | --- |
| 2016 | HEGARTY, J., DRUMMOND, F. J., MURPHY, A., CRONIN, J. (2016). A systematic review of the clinical & economic literature and a budget impact analysis of any new guideline recommendations to inform the planned update of National Clinical Guideline No. 1-National Early Warning Score (NEWS) for the Irish health system.. |
| 2010 | MURPHY, A., FENWICK, E., BRIGGS, A. (2010). Evidence Development Pilot Project: Transcatheter Aortic Valve Implantation in Scotland. |
Back to top