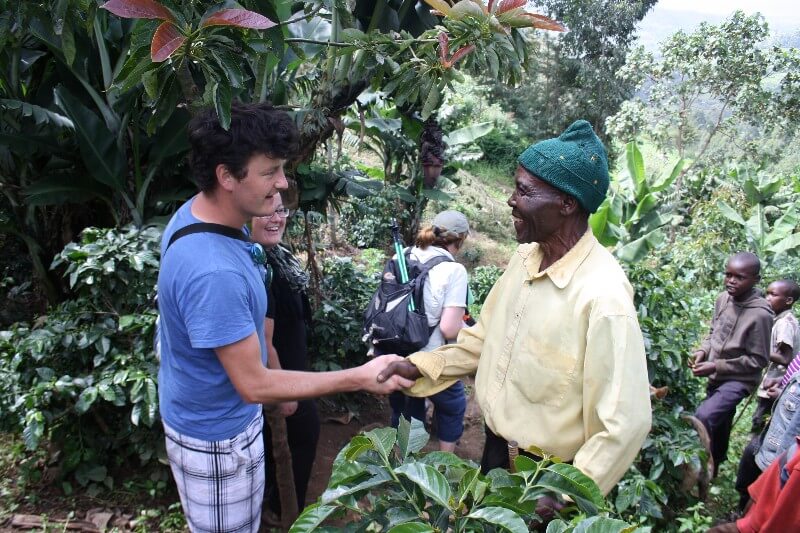 This event which will provide an excellent insight into the experience of students in the field of International Development
The showcase will feature presentations by students from the BSc International Development and Food Policy who have completed their work placements in developing countries, as well as a range of individual students and societies active in the area of international development.
Guest speaker on the day will be Tom Arnold, former CEO of Concern, who will speak at 1pm.
This Showcase is co-hosted by the Department of Food Business and Development and the UCC Centre for Global Development, with financial support from Irish Aid.

Event details
Date
Friday 10 November 2017

Times

10:00 - 11:00 Schools workshop
11:00 - 15:00 Main programme including guest speaker Tom Arnold
13:00 -13:45 Tom Arnold, Adjunct Professor, College of Business & Law
Keynote address "In the age of Trump and Brexit, can Ireland lead the fight against modern malnutrition?

Venue

Devere Hall,
Student Centre,UCC
ABOUT THE KEYNOTE SPEAKER
Tom Arnold is one of Ireland's most respected public servants with extensive international development experience. He is a strong advocate of Ireland playing a leading role in addressing global malnutrition.
He served as Director General of the Institute of Irish International and European Affairs from November 2013 to March 2017. He was Interim Coordinator of the Scaling Up Nutrition (SUN) Movement, from September 2014 to July 2016 and was the Chairman of the Convention on the Irish Constitution (2012-2014). At international level, he currently serves on the Lead Group of the SUN Movement; on the Global Panel on Agriculture and Food Systems for Nutrition; and on the Agriculture for Impact Montepellier Malebo Panel.
A former CEO of Concern Worldwide (2001-2013), Tom was previously Assistant Secretary General and Chief Economist in the Department of Agriculture and Food in Ireland. He has served on a number of high level national and international bodies including the UN Millennium Project's Hunger Task Force, the Irish Hunger Task Force, the UN's Central Emergency Response Fund's (CERF) Advisory Group, the European Food Security Group (EFSG) and the Irish Government's Commission on Taxation.
All very welcome to attend. For more information plese contact the Department of Food Business and Development