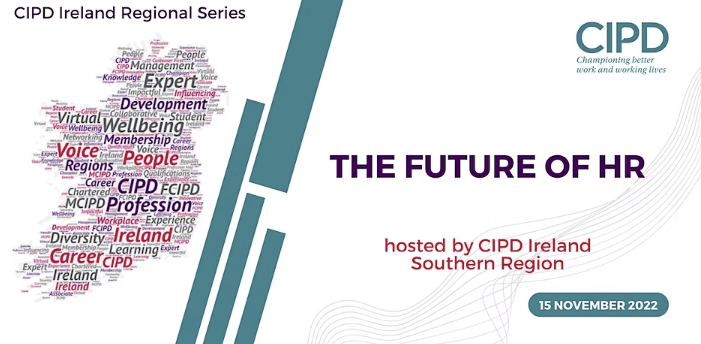 The Future of HR hosted by CIPD Ireland Southern region and the HR Research Centre, Cork University Business School, UCC
What does the future of HR look like?
This event brings together academic research insights and senior HR and employee relations experts to reflect on the evolution and future challenges, opportunities and direction for HR. We will explore areas such as the role of technology and automation, the role of people analytics, employee expectations, the changing regulatory environment, and new ways of working. The event will incorporate time for networking, a short research led presentation with panel discussion and open Q&A.
Event Schedule
17:30 – 18:00: Registration and Networking
18:00 – 18:10: Welcome and Introductions
18:10 – 18:25: Presentation by Professor Thomas Garavan
18:25 – 19:15: Panel discussion with Sophie Crosbie, Mike Crowley & Valerie Shanahan.