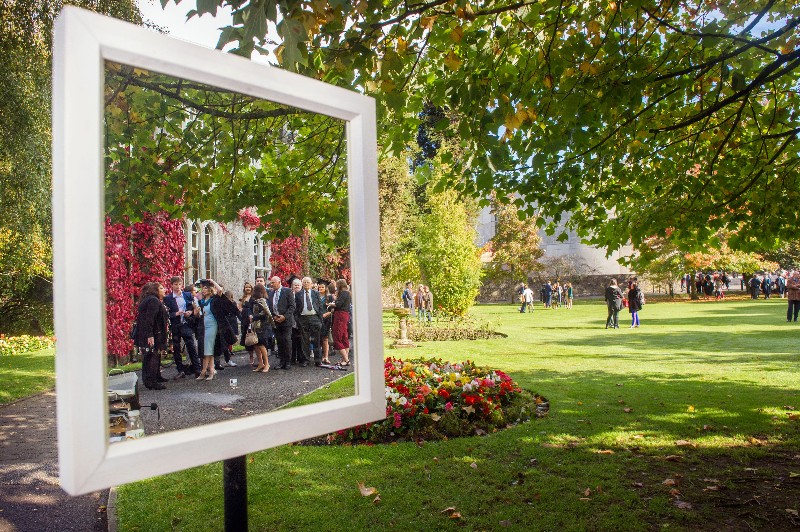 This February will see student graduation ceremonies for CUBS postgraduate programmes as part of the 2019 UCC Spring Conferrings
UCC Spring Conferrings 2019 will take place on Wednesday 20, Thursday 21 and Friday 22 February, 2019.
The dates and times for programmes of Cork University Business School will take place over Wednesday and Thursday as part of both the College of Business and Law ceremonies & the College of Science, Engineering and Food Science (MSc Food Business). The following programmes are listed under date and time;
Wednesday 20 February
3:30pm
DBA (Business Economics)
MSc (Commerce)
MSc (Management & Marketing)
MBA
PhD (Business Information Systems)
PhD (Commerce)
Thursday 21 February
10.00am
MSc (Business Economics)
MSc (Financial Economics)
MSc (Food Marketing)
MSc (Healthcare Leadership)
MSc (International Accounting Practice)
MSc (Supply Chain Management - Lean SCM)

12:30pm
BComm (Hons) (International - Italian)
MSc (Food Business) (College of Science, Engineering and Food Science)
MBS (Corporate Finance & Accounting)
MSc (Corporate Finance)
MSc (Information Systems for Business Performance)
MSc (Innovation, Commercialisation & Entrepreneurship)
MSc (Management Information & Managerial Accounting Systems)
A live stream of the ceremonies will be available on the day and can be
viewed here
. For the full programme of the College of Business & Law conferring ceremonies visit the UCC
website.
For all details about UCC conferrings, please
visit the conferrrings web
pages.