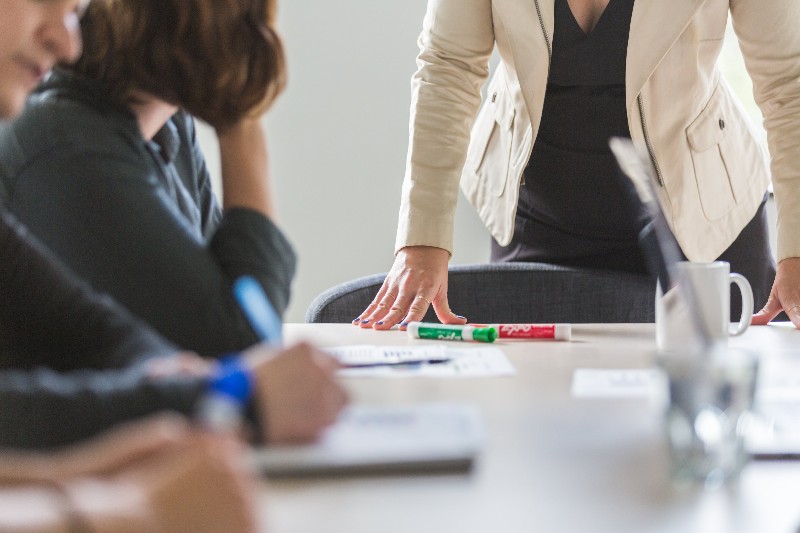 The Human Resource Research Centre (HRRC) In partnership with the Irish Institute for Training & Development will host a public lecture featuring Professor Nicholas Clarke from EADA Business School, Barcelona, Spain
Date
Wednesday, 10 April 2019
Time

6pm - 7:30pm
(Lecture from at 18:30)

Venue
Devere Hall, Student Centre, UCC
RSVP
All welcome to attend.
Please register to attend by completing this form. For any further information please contact hrrc@ucc.ie
More recent ideas about leadership emphasise the importance of relationships as central to leadership effects. This suggests that the impact of leadership arises from the nature and characteristics of specific relationships that leaders and followers share.
In this lecture Nicholas draws upon research over the past 10 years to argue that respect lays at the core of leadership and is critical for achieving positive outcomes in organisations beyond simply better employee performance. Nicholas will examine how the concept of mutuality has received minimal attention in research both within the field of leadership as well as HRM more broadly, yet is a critical aspect of the leadership relationship and the place of respect within it.
The lectures brings together key findings from Nicholas' own research over the past 5 years in this area to highlight why mutuality in respect matters and how it comes about in leadership relationships. The lecture concludes by exploring its potential implications for enabling organisations to become more sustainable and socially responsive to meet the challenges of today's business environment.
ABOUT THE SPEAKER
Nicholas Clark holds a PhD in Psychology from Exeter University, a MSc. Human Resource Development from London SouthBank University, and a MSc Social Policy & Social Work from London School of Economics. He is Professor of Organisational Behaviour & HRM at EADA Business School. Nicholas has spent the past 20 years building a major body of research advancing our understanding of how the quality of work relationships (manager- subordinate relations, team relations, social relations) influence the effectiveness and outcomes of human resource development in organisations. This includes examining training effectiveness as well as leadership and leadership development. His work examining the role of emotional intelligence, respect in relationship quality and leadership development has resulted in invitations to give presentations at conferences and seminars in the UK and internationally, coverage in the UK national press, as well as consultancy on leadership development to the energy company N-Power, Rolls Royce Fuel Systems, and the UK Home Office. He is widely published in his field and sits on the editorial board of Human Resource Development Quarterly, European Journal of Training & Development, and Team Performance Management. His most recent publication is Relational Leadership: Theory, Practice and Development (2018)
All welcome to attend. Please register to attend by completing the registration form.

Photo by Matthew Henry from Burst