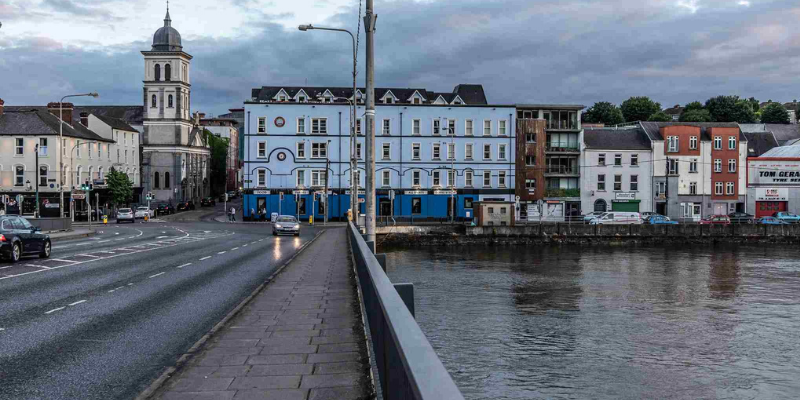 Spatial and Regional Economics Research Centre are pleased to invite you to a paper in our Virtual Visiting Speaker Series.
Professor Don Webber, Professor of Economics, Sheffield University Management School and Dr Simon Rudkin, School of Management, Swansea University are presenting a paper called:
Regional resilience, path dependency, and local context.
| | |
| --- | --- |
| Date | Wednesday, 2nd March |
| Time | 12 pm |
| Location | Online |
About the Paper
Do regions following common development paths necessarily experience similar levels of resilience when faced with an economic shock? We consider whether local contextual factors subjugated lock-in forces and asymmetrically affected regional responses to the 2007/8 global financial crisis. Applications of a novel methodological approach to three different measures of resilience (value added, employment, and productivity) across UK local authority districts between 1980 and 2015 reveal that regions following a common evolutionary path do not necessarily respond homogeneously to an economic crisis, and they can experience differing levels of resilience across resilience measures. Our ternary plots illustrate that resilience indicators can be inconsistent, perhaps with the most worrying contradiction being where large falls in employment and value added are accompanied by productivity resilience, which may hide the need for support when governments focus their policies on enhancing productivity.
About the speakers
Although Prof Don Webber has a background in applied economics, he is better described as a researcher of policy-relevant, social science issues. Specifically he is interested in research that puts people and social issues (rather than money) at the core of economic concern.
Don has written over 90 academic peer-reviewed articles and led or collaborated on £2.2m of externally funded research. His work has been discussed at the United Nation's International Labour Organization (ILO) in Geneva, the Central Bank of Nigeria, the Welsh Government and elsewhere. He is part of a consortium that recently completed an AHRC-sponsored project investigating the influence of design on the Bristol and Bath economy. He is very open to qualitative, quantitative and mixed methods research.
Since completing his PhD at the University of Manchester in 2008, Dr Simon Rudkin has pursued research projects that showcase the power of economics and data in addressing contemporary challenges facing business and society. The impactful nature of his work within many interdisciplinary fields has brought publications in world leading journals such as Environment and Planning A, Tourism Management and Applied Energy.
Dr Rudkin is a passionate believer in the power of information, a premise which guides his teaching and research. Whether from the theoretical perspective of Microeconomic models or the contemporary landscape defined in the Digital Economy, Economics is in a continual dialogue with the understanding of agents about the interactions they face. Recognising that the future of Economics lies in embracing the opportunities of digital, Simon takes particular interest in the digitalisation of currency and transactions, through digital payments and the block chain. With digital inclusion a major barrier to equality of progress Dr Rudkin has a stream of work asking how the potential may be made truly open to all.