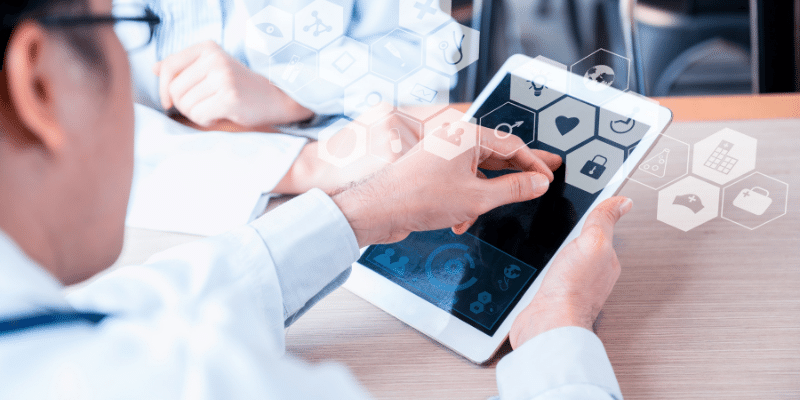 Showcasing the work of the MSc Digital Health Alumni
| | |
| --- | --- |
| Date | Friday, 29 April |
| Time | 2:30pm to 4:30pm |
| Location | Dr Dora Allman Room (4th Floor) of the HUB, in UCC. |
| Registration | To register for the event please complete the form at the Eventbrite registration link |
| Further information | This event is free and open to all registrants. Deadline for registrations is Wednesday, 27 April at 6pm |
Keynote Address by Prof. Johnny Walker of Jinga Life
Dr Johnny Walker is an Australian-trained Interventional Radiologist & an International serial Digital Health Entrepreneur. Johnny founded Jinga Life, a digital health enterprise aimed at empowering the care within the family. We are living in an "on demand" mobile digital economy and healthcare is about to be disrupted. For Jinga Life it is about having access and visibility to the family's healthcare records, medications, allergies, x-rays, MRI scans, blood tests and more, with real-time links to the GP and Hospital Care teams via Wearables Sensors, Virtual Consultations, and e-Prescriptions.
Seminar
Digital technology has the power to transform. For health this has seen the push towards digital solutions such as telehealth, mobile health, virtual health, and the data analytics. Services are being redefined with a focus on citizen self-service, healthcare personalisation, convenient access to care, and increasing workforce productivity.
Digitally enabled care can lead to transformations in the wider healthcare system to improve citizen health, now is the time to highlight these changes and showcase what is happening in the field.
This seminar will showcase the latest research from graduates of the MSc Digital Health, UCC who are also professionals in the healthcare arena. This seminar will celebrate their research studies in the field of digital healthcare.
Alumni are invited to submit abstracts on any of the given topics below including but not limited to:
Using Digital Health to solve problems in practice: Innovation is key. Digital technologies will enable health to be future proofed through the development of advanced solutions such as robotics, predictive analytics, automatic image interpretation, virtual triage, and augmented reality interventions.
Digital Health for advocacy and education: Including the patient voice in treatments, digital health products can be used to help in the development of healthcare tools to meet patient needs such as digital health apps and devices.
The application of Data Management in Healthcare: Advanced technology and data analytics will be able to provide intelligence to help health care providers determine priorities for individual, population, and community health.
Impact of Digital Health on the role of the professional: It is anticipated that healthcare jobs will require some element of digital skills. The role of the professional will alter with a focus on the ability to confidently navigate a data-rich healthcare environment. Thus, professionals will need digital literacy, but this should not be at the cost of replacing human interaction. Advanced technology will be about improving efficiency but retaining humanised care.