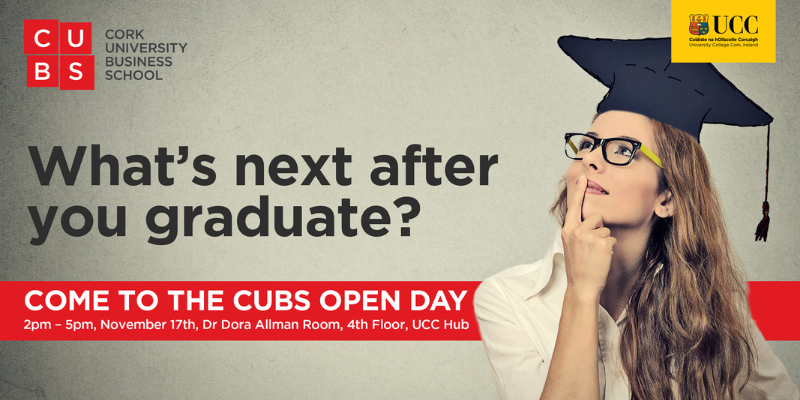 This event is for anyone who is interested in pursuing a Postgraduate programme in Cork University Business School at University College Cork for the coming academic year to learn more about each course and the school.
All are welcome to attend.
The event will take place from 2pm-5pm in the Dr Dora Allman Room, Room 404, The Hub on the main UCC campus. You can find a map to The Hub here.
You can find out more about our Postgraduate Programmes here.
What to expect on the day:
Interested in a Programme?
Programme Directors will be available to answer all of your queries on course structure, entry criteria, fees, etc.
Current Students:
Chat to current CUBS postgraduate students and hear about their first-hand experience
Demystifying the Application Process:
Trish O'Shaughnessy, CUBS Postgraduate Programmes Manager will provide advice on the application process for postgrad programmes
Finance:
Bank of Ireland representatives will be on hand to answer all of your funding queries