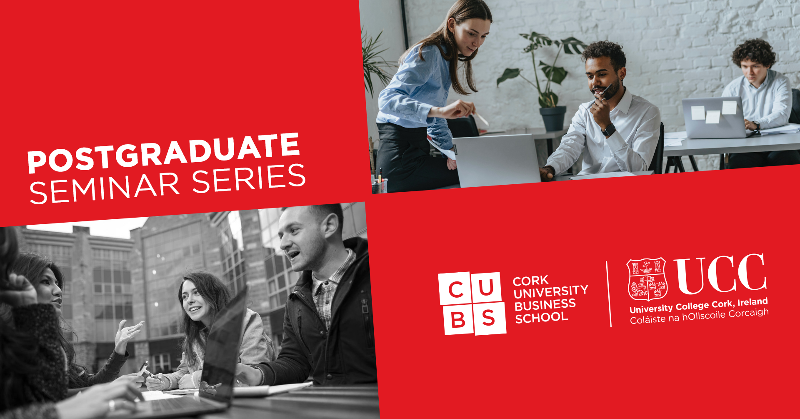 Join us for an information session on the MSc in Human Resource Management. Cork University Business School is delighted to host a series of webinars, focusing on CUBS postgraduate programmes and their relevance, over the coming weeks.
The first webinar will take place on Thurs March 25 at 12pm and will focus on Putting the People back in HR, something which we can all connect with in the current climate.
We are delighted to be joined by Ms Caroline McEnery, Managing Director of The HR Suite and HR and Employment Law Expert. In addition we will welcome Dr Meredith Storey, Education Manager, United Nations Sustainable Development Goals Academy. A past student and a current student will also join the conversation and share their experiences.
The event will be hosted Dr Maeve O'Sullivan, Programme Director of the MSc in Human Resource Management, and Trish O'Shaughnessy, CUBS Postgraduate Programme Manager. The topics under discussion will include:
Key characteristics needed of the modern HR Professional
Industry experts speak to partnering on student projects
Hands-on experience of finding solutions to people centred problems
We will also speak about the MSc in Human Resource Management and answer any queries you have about applying for the programme and career opportunities. All are welcome to attend.